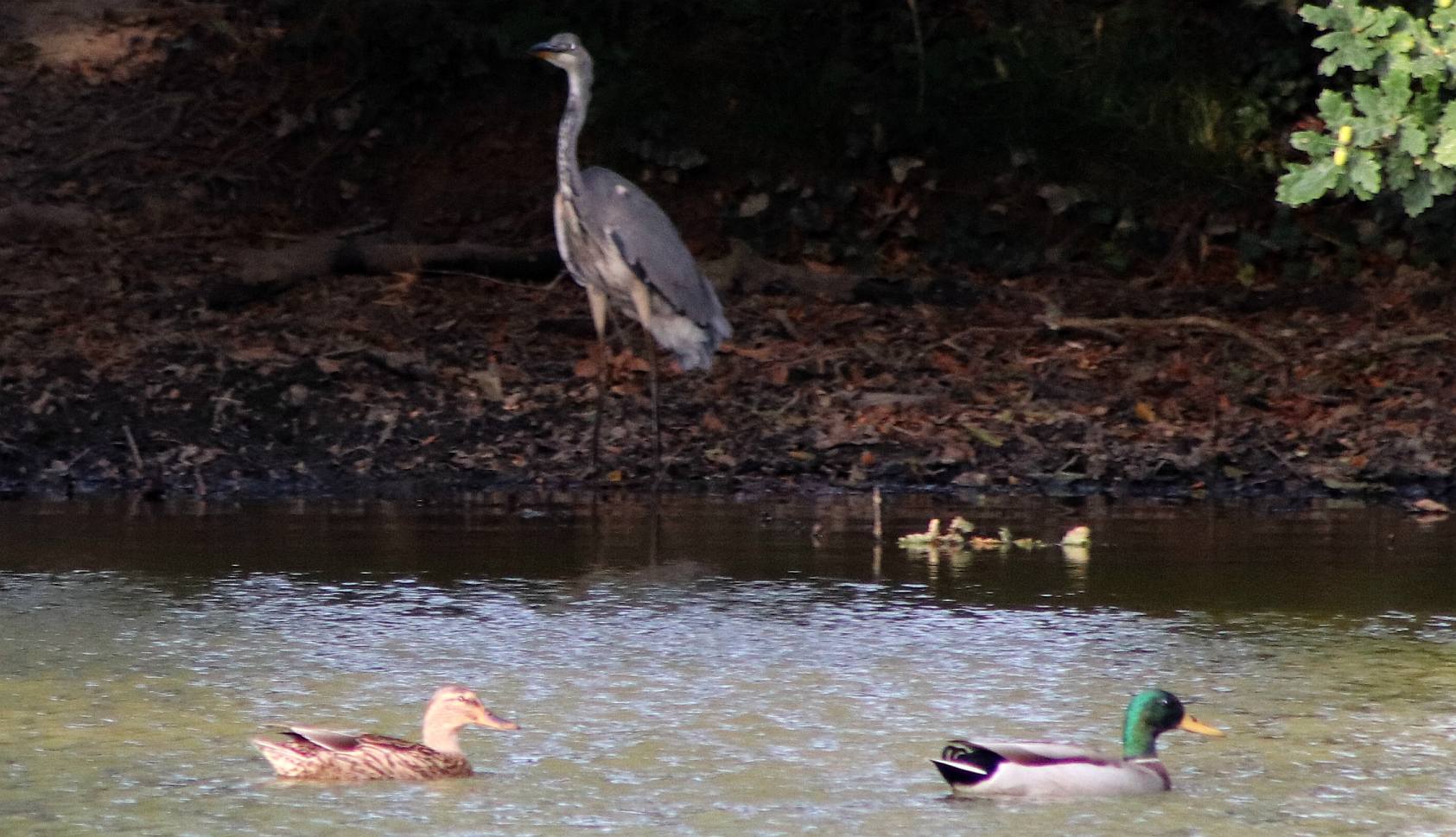 IMMINENT THREAT OF POISONING - A Heron seen here with Mallard Ducks on the pond in Lime Park on the 27th of September 2020. It is proposed by Latimer Developments Limited, to pass surface water drainage through this pond, despite the detrimental effect that bio accumulative poisoning is sure to have from pesticides used on the gardens of the 70 houses they intend building.
In 1997 suspected planning crime was reported to Sussex police, following a petition to Wealden District Council. There were 12 separate complaints from unrelated complainants, but this police force failed to investigate any of the reported crimes. Now some 23 years later, suspect planning consents are still flowing. It is alleged that this is one case where the planning officers have turned a blind eye to their duty to protect these birds - and of course the fish and flora of Lime Park. One thing is for sure, Sussex police are unlikely to investigate any matter concerning any Wealden planning officer, let alone tangle with the likes of the developers, or any person doing a deal with the developers. Even if fraud or conspiracy to pervert the course of justice, or indeed to kill these birds is involved. Killing a bird by poisoning is an imprison-able offence that affects the director of any company involved.
What constitutes proceeds of crime? Usually this relates to drugs and dealing in illegal substances. But it also applies to fraud and money or property obtained by fraud.
Corporate manslaughter is another matter where avoiding using the correct building materials and design, can lead to criminal convictions of the directors of the building companies concerned, and of course large fines and claims in compensation. See Grenfell Towers.
Whilst the powers in POCA were intended for "career" criminals and organised crime, they apply to any offence and so can be used in planning enforcement cases as a means to deal with those who flout the planning system for financial gain.

This has seen local planning authorities successfully obtain confiscation orders in a range of planning enforcement cases. The latest high-profile example is a confiscation order of circa £450,000 obtained by Ealing Council against a "beds in sheds" landlord in Southall, following a successful prosecution for breach of enforcement notice

Many defendants might not meet the "criminal lifestyle" test – but they don't need to either. It can be enough that they have benefited from their conduct.

Where a confiscation order has been made, the council receives just over a third of the confiscation award – which can be a substantial sum. That may sharpen the council's appetite for enforcement – though they are not actually permitted to use confiscation orders as a way of generating additional cash resources.

An interesting case is that of Del Basso & Goodwin v R in which two individuals were operating a business park and ride service from the grounds of a football club. A planning application was rejected by the council: the activity continued and an enforcement notice was duly issued. Non-compliance led to confiscation proceedings being issued. An order was made against one of the individuals for £760,000. The defendant's argument that this far exceeded the profits he made on the scheme was irrelevant: it was the gross benefit and not simply the profit obtained or that could have been earned legitimately that was taken as the benefit.

Perhaps the most notorious example of POCA being used in a planning-related context occurred in 2019 in Dorset where a homeowner was ordered to pay £40,000 after chopping down a tree in his back garden that was the subject of a tree preservation order. He ignored that order and cut several branches off the tree so that his back garden and specifically a Juliet balcony, was no longer shaded by the tree. Poole Borough Council prosecuted for the increase in the value of the property.
GARDEN HERBICIDES, PESTICIDES & VEHICLES
Using garden chemicals to improve the amenity of a property, in the knowledge that it may poison a water supply, such as a local well, could conceivably qualify as a proceed of crime in applying the Dorset test.
WILDLIFE AND HABITATS
Building a house to profit by sale or rent, in the knowledge that the surface drain off is likely to contain waste that could harm birds, fish or any other animal and their supporting environment, may qualify as a proceed of crime - should any animal or habitat be shown to have suffered as a result of such action. This would be following any prosecution and conviction for any of these offences under the Wildlife and Countryside Act 1981 and Conservation of Habitats Regulations 2017.
It is unclear if it would be the occupier or the construction company who would be guilty of such crimes, presumably both. Where it would be an unfair restriction on the use of a property, such as to tend a garden or service a vehicle in a garage, and that the developer aught to have know that such use would take place and therefore have taken the appropriate measures to prevent such contamination prior to beginning any development.
INSURANCES & BONDS
In such instances, home insurance legal cover would be useless in settling any fine, confiscation or forfeiture order.
WHO PAYS FOR RESTITUTION ? - In a case where it is virtually impossible to prevent contamination by virtue of likely forward use, forfeiture of the land and destruction of the houses is probably the only remedy capable of returning the land to a safe state.
THE ACT
...

CONTACTS
...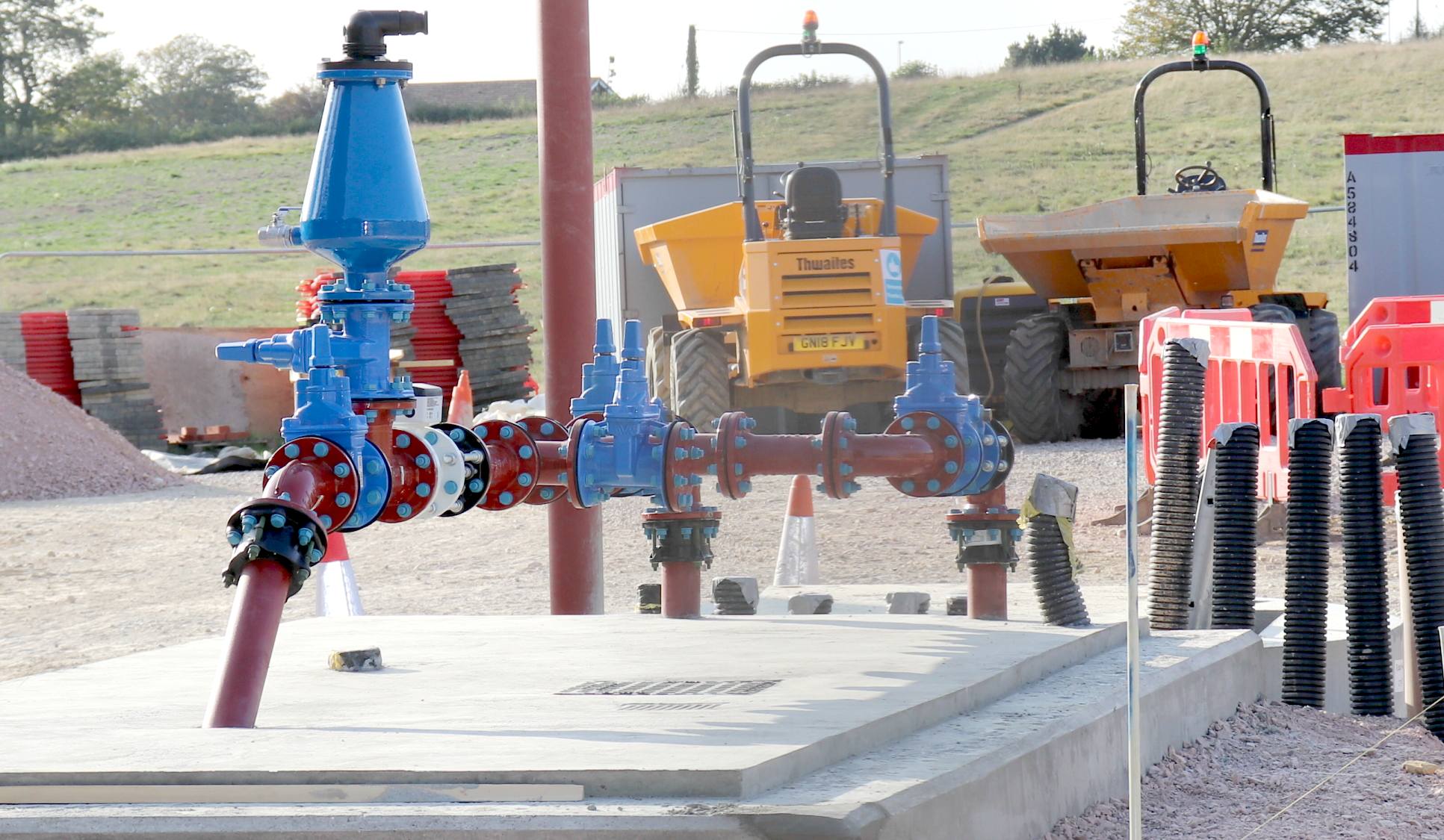 SEPTEMBER 17 2020 - Shit handling pipes, installation at Shit Creek, Herstmonceux, the field adjacent is to be built on with 70 houses flushing excrement down a network of pipes that could spring leaks at any time. But, of even more concern is the pollution from the surface run off of pesticides from 70 gardens and garages, through Lime Pond. In that Southern Water are providing the infrastructure to make that pollution a reality, they may be held to be vicariously liable or part of a conspiracy to kill wild animals. If any of the soil pipes from the proposed houses were to leak into the pond and kill any animal, they would be criminally liable for sure. It seems that this installation proceeded without conditions having been met by Latimer Developments, with Southern Water helping the property developers to undermine the due process. In our book that qualifies as a conspiracy to pervert the course of justice, contrary to duties imposed by the Fraud Act 2006. We are following this case and the injustices alleged, such as violating the peaceful enjoyment of the adjacent property. This may well be a criminal offence, but could equally be the subject of a Judicial Review.
LINKS & REFERENCE
https://www.legislation.gov.uk/uksi/2017/1223/made
https://insolvencyservice.blog.gov.uk/2020/08/13/confiscating-the-proceeds-of-crime/
https://www.legislation.gov.uk/ukpga/2002/29/contents
https://www.rixandkay.co.uk/2019/12/09/planning-and-the-proceeds-of-crime-act/
https://www.localgovernmentlawyer.co.uk/planning/318-planning-features/39782-a-cautionary-tale-concerning-the-use-of-poca-in-planning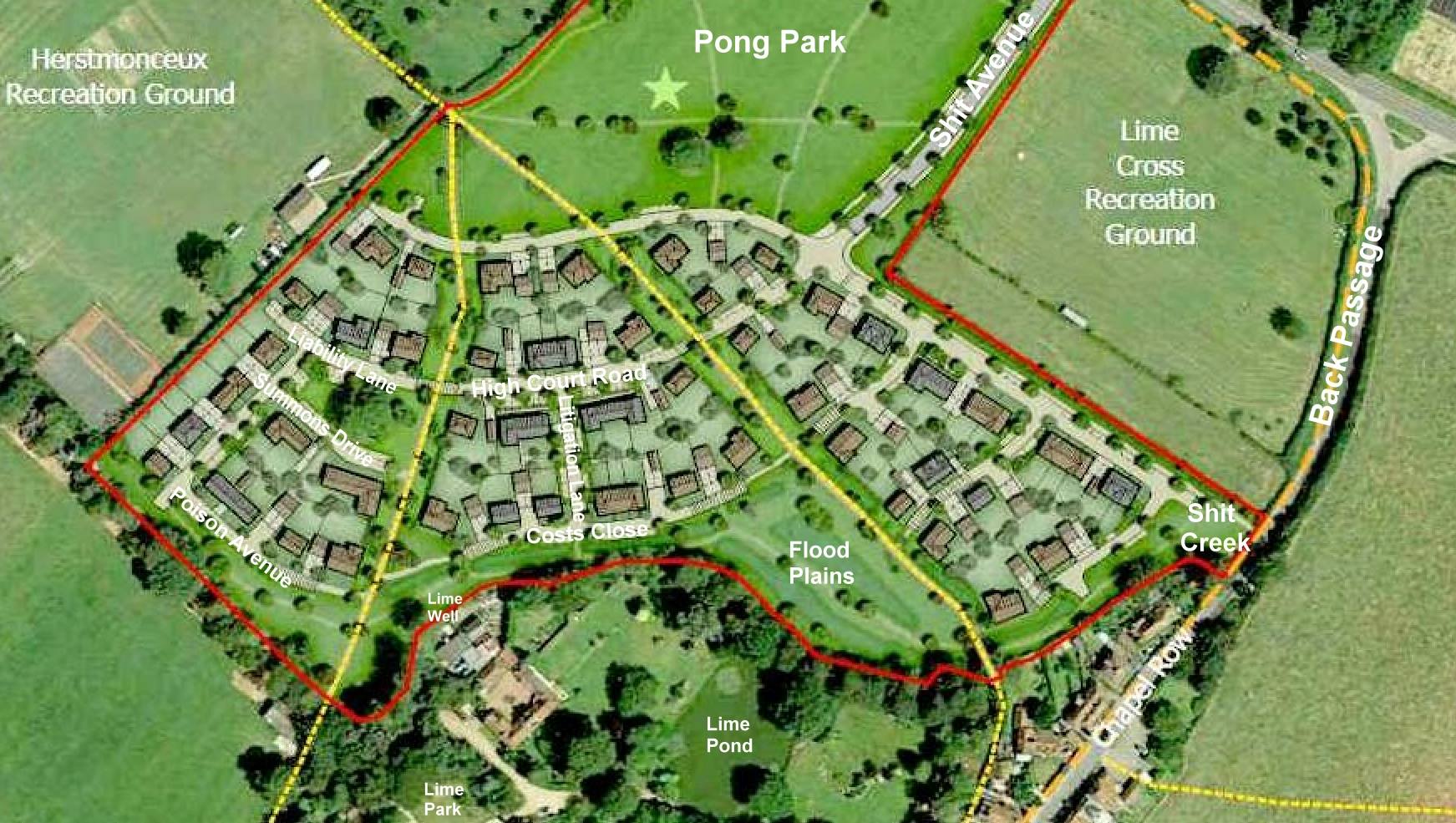 COUNTRYSIDE ABOMINATION & HUMAN RIGHTS VIOLATIONS - If you buy one of these (proposed) houses, not only will you be adding to global warming, but you could be letting yourself in for many years of litigation, not least of which is the potential to be charged under groundwater contamination laws. At least 40% of the houses shown are in a direct line to poison the only working well in the village - Lime Well - in the lower left of the picture. The developers will also fall foul of the Human Rights Act 1998, for interfering with the peaceful enjoyment of a water supply.