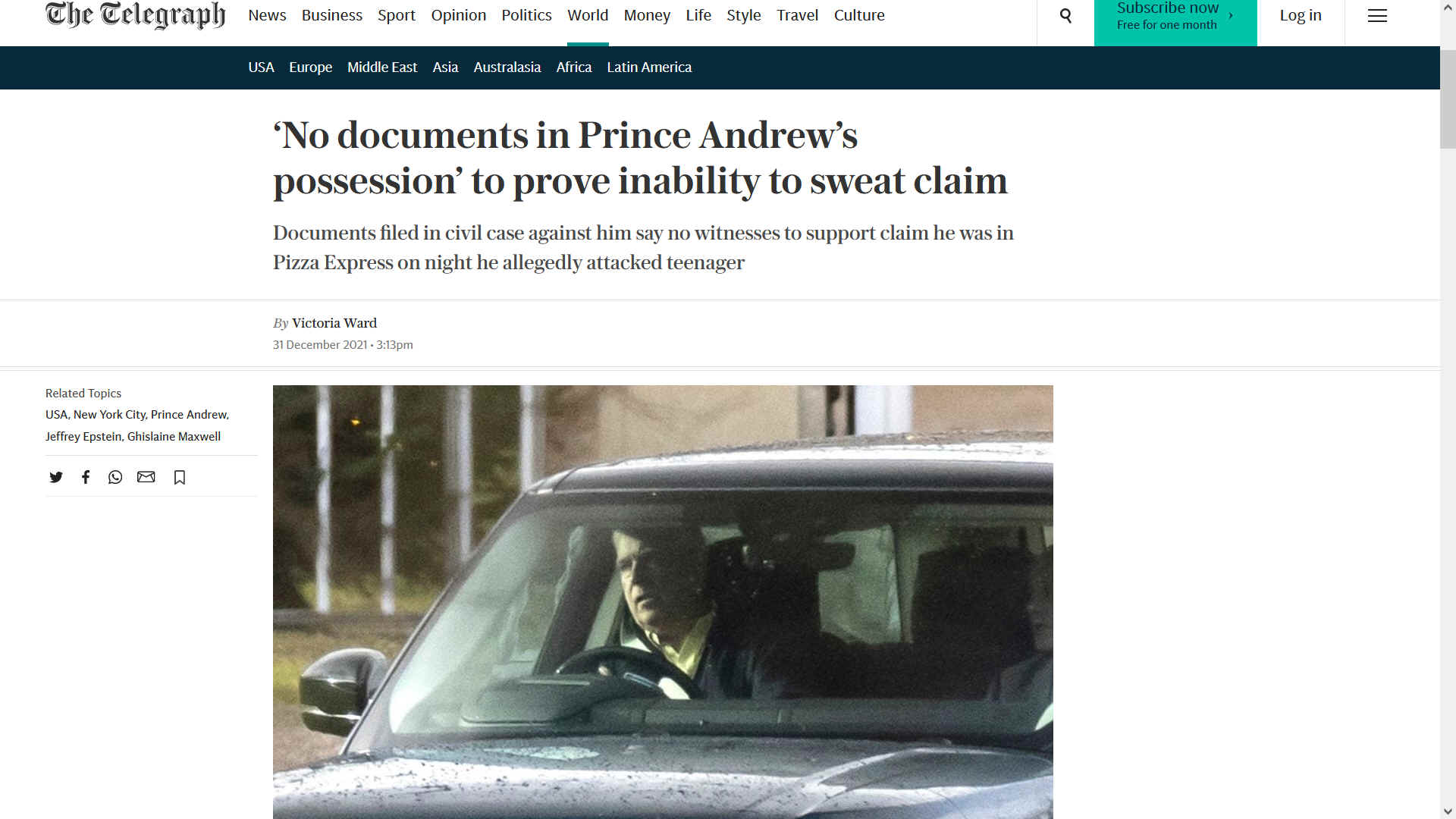 Ghislaine Noelle Marion Maxwell (born 25 December 1961) is a British former socialite. She was convicted of sex trafficking and other offences in connection with the financier Jeffrey Epstein.

Born in France, Maxwell was raised in Oxford and became a prominent member of London's social scene. She worked for her father, Robert Maxwell, until his death in 1991, when she moved to New York City, where she continued living as a socialite and became a close associate of Epstein. In 2012, Maxwell founded a non-profit group for the protection of oceans. Following sex trafficking allegations being brought by prosecutors against Jeffrey Epstein in July 2019, the organisation announced cessation of operations the same month. Ghislaine Maxwell is a naturalised US citizen and retains both French and British citizenship.

On 2 July 2020, Maxwell was arrested and charged by the federal government of the United States with the crimes of enticement of minors and sex trafficking of underage girls, related to her association with Epstein. Maxwell was denied bail as a flight risk, with the judge expressing concerns regarding her "completely opaque" finances, her skill at living in hiding, and the fact that France does not extradite its citizens. On 29 December 2021, she was convicted on five out of six counts, including one of sex trafficking of a minor. She is likely to undergo another trial in 2022 for two charges of lying under oath about Epstein's abuse of underage girls.

RELATIONSHIP WITH JEFFREY EPSTEIN

Accounts differ on when Maxwell first met American financier Jeffrey Epstein. According to Epstein's former business partner, Steven Hoffenberg, Robert Maxwell introduced his daughter to Epstein in the late 1980s. The Times reported that Maxwell met Epstein in the early 1990s at a New York party following "a difficult break-up with Count Gianfranco Cicogna Mozzoni" (1962–2012) of the CIGA Hotels clan.

Maxwell had a romantic relationship with Epstein for several years in the early 1990s and remained closely associated with him for more than 25 years until his death in 2019. The nature of their relationship remains unclear. In a 2009 deposition, several of Epstein's household employees testified that Epstein referred to her as his "main girlfriend" who also hired, fired, and supervised his staff, starting around 1992. She has also been referred to as the "Lady of the House" by Epstein's staff and as his "aggressive assistant". In a 2003 Vanity Fair profile on Epstein, author Vicky Ward said Epstein referred to Maxwell as "my best friend". Ward also observed that Maxwell seemed "to organize much of his life".

Politico reported that Maxwell and Epstein had friendships with several prominent individuals in elite circles of politics, academia, business and law, including former Presidents Donald Trump and Bill Clinton, attorney Alan Dershowitz, and Prince Andrew, Duke of York.

Maxwell is known for her longstanding friendship with Prince Andrew, and for having escorted him to a "hookers and pimps" social function in New York. She introduced Epstein to Prince Andrew, and the three often socialised together. In 2000, Maxwell and Epstein attended a party thrown by Prince Andrew at the Queen's Sandringham House estate in Norfolk, England, reportedly for Maxwell's 39th birthday. In a November 2019 interview with the BBC, Prince Andrew confirmed that Maxwell and Epstein had attended an event at his invitation, but he denied that it was anything more than a "straightforward shooting weekend".

In 1995, Epstein renamed one of his companies the Ghislaine Corporation; based in Palm Beach, Florida, the company was dissolved in 1998. As a trained helicopter pilot, Maxwell also transported Epstein to his private Caribbean island.

In 2008, Epstein was convicted of soliciting a minor for prostitution and served 13 months of an 18-month jail sentence. Following Epstein's release, although Maxwell continued to attend prominent social functions, she and Epstein were no longer seen together publicly.

By late 2015, Maxwell had largely retreated from attending social functions.

CRIMINAL CHARGES

Maxwell faced persistent allegations of procuring and sexually trafficking underage girls for Epstein and others, charges she denied. Maxwell was arrested in Bradford, New Hampshire by the FBI on 2 July 2020, through the use of an IMSI-catcher ("stingray") mobile phone tracking device on a phone used by her to call one of her lawyers, her husband Scott Borgerson, and her sister Isabel.

Maxwell was charged with enticement of minors, sex trafficking of children, and perjury. Prosecutors, led by United States District Attorney Audrey Strauss, charged her with six federal crimes, including enticement of minors, sex trafficking, and perjury. The indictment charged that between 1994 and 1997, she "assisted, facilitated, and contributed" to the abuse of minor girls despite knowing that one of three unnamed victims was 14 years old.

As of 28 April 2021, Maxwell was held at the Metropolitan Detention Center, Brooklyn, New York. Lawyers requested that Judge Nathan release her on $5 million bond with monitored home confinement while awaiting trial. Maxwell appeared by video link before a court in Manhattan on 14 July 2020 and pleaded not guilty to the charges. A naturalised US citizen since 2002 who also holds passports from France and the United Kingdom, Maxwell was denied bail as a flight risk amid concerns regarding her "completely opaque" finances, her skill at living in hiding, and the fact that France does not extradite its citizens. The judge set a trial date of 12 July 2021.

Maxwell's attorney reiterated her request for bail on 18 December 2020, and proposed that Maxwell reside with a friend in New York City while under 24-hour surveillance as she awaited trial. Her husband, Scott Borgerson, made a secured offer of US$22 million to guarantee her presence at future appearances. On 28 December 2020, a further request for bail was again rejected by the judge. Maxwell's bail request was opposed by alleged victim Annie Farmer.

On 19 January 2021, a court hearing was disrupted by believers in QAnon – who believe Maxwell to be working in cohort with a cabal of child-sacrificing Satanist liberal elites who traffic children for sex – as the proceedings were illegally livestreamed to YouTube.

On 26 January 2021, a motion by Maxwell's attorneys challenged her grand jury indictment, claiming that it did not reflect the ethnic diversity of the jurisdiction in which the violations of the law were alleged to have occurred.

On 29 March 2021, US prosecutors added new charges of sex trafficking a minor and sex trafficking conspiracy, alleging that Maxwell was involved in grooming a fourth girl, aged 14, to engage in sexual acts with Epstein between 2001 and 2004 at his Palm Beach estate. Maxwell pleaded not guilty to the additional charges; she faced six counts that included sex trafficking of a minor and sex trafficking conspiracy, in addition to two counts of perjury.

Maxwell's attorneys regularly protested about the conditions of her confinement, which included being kept awake by a light shone in her eyes every fifteen minutes to deter the chances of her committing suicide, and being denied a sleep mask. One, David Marcus, protested, "There's no evidence she's suicidal. They're doing it because Jeffrey Epstein died on their watch", and that, "She's not Jeffrey Epstein, this isn't right".

SEX TRAFFICKING TRIAL

In April 2021, US District Judge Alison Nathan ruled that Maxwell would face two separate trials, one for the sex trafficking charges and another for perjury. Nathan delayed the first trial to 29 November 2021 after Maxwell's defence lawyers successfully argued that the sex trafficking charges added in March 2021 gave them insufficient time to investigate the new charges and prepare for trial. Maxwell appeared in court on 15 November 2021. The trial commenced on 29 November with opening statements. Twelve jurors had been picked, plus six alternates, from a pool of forty to sixty people.

Psychology professor Elizabeth Loftus was called as an expert witness for the defense and provided testimony on false memory syndrome. Maxwell chose not to testify, telling the judge "Your honour, the government has not proved its case beyond a reasonable doubt. So there is no need for me to testify." A spokesperson for Maxwell's family had previously said she was "too fragile" to testify.

On 28 December, as the jury completed its fourth full day of deliberations, judge Nathan said she feared jurors and trial participants might become infected with COVID-19 and forced to quarantine, raising the possibility of a mistrial. She later said that she had extended the jury's hours to 6 p.m. and would also have deliberations continue through the holiday weekend until the jury reached a verdict.

CONVICTION

On 29 December 2021, Maxwell was convicted by a jury in US federal court on five sex trafficking-related counts carrying a potential custodial sentence of up to 65 years' imprisonment: one of sex trafficking of a minor (maximum: 40 years), one of transporting a minor with the intent to engage in criminal sexual activity (10 years) and three of conspiracy to commit also-charged choate felonies (15 years total).

She was acquitted on the charge of enticing a minor to travel to engage in illegal sex acts. Her family said they had commenced the appeal process.

The only witness to use her real name during her testimony, Annie Farmer, spoke out after the trial saying, "I hope that this verdict brings solace to all who need it... Even those with great power and privilege will be held accountable when they sexually abuse and exploit the young."

PERJURY TRIAL

Maxwell will face trial, probably in 2022, on two charges that she lied under oath about Epstein's abuse of underage girls, which each carry a maximum sentence of five years in prison.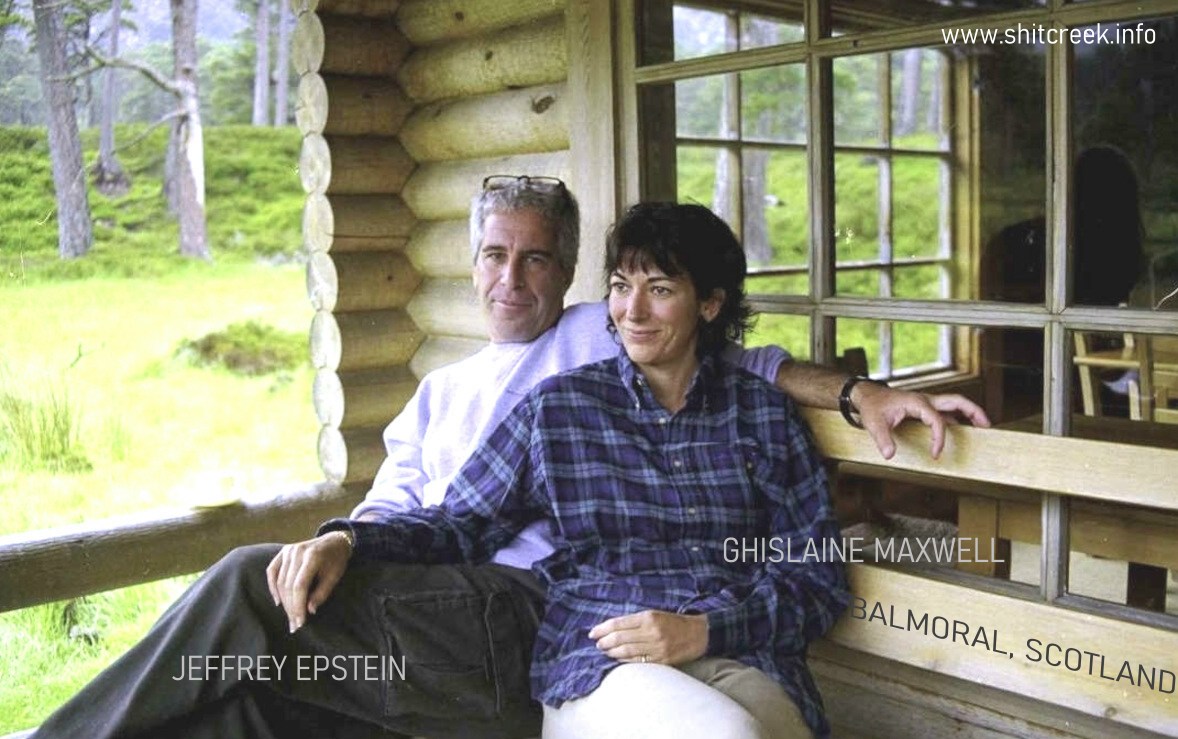 BALMORAL OR IMMORAL - You would be persuaded by this picture, that Jeffrey Epstein and Ms Maxwell, were good friends of the Duke. On the other hand, Prince Andrew was always entertaining big business, in promoting Great Britain Ltd. Much the same as Queen Elizabeth brokered foreign deals on HMY Britannia.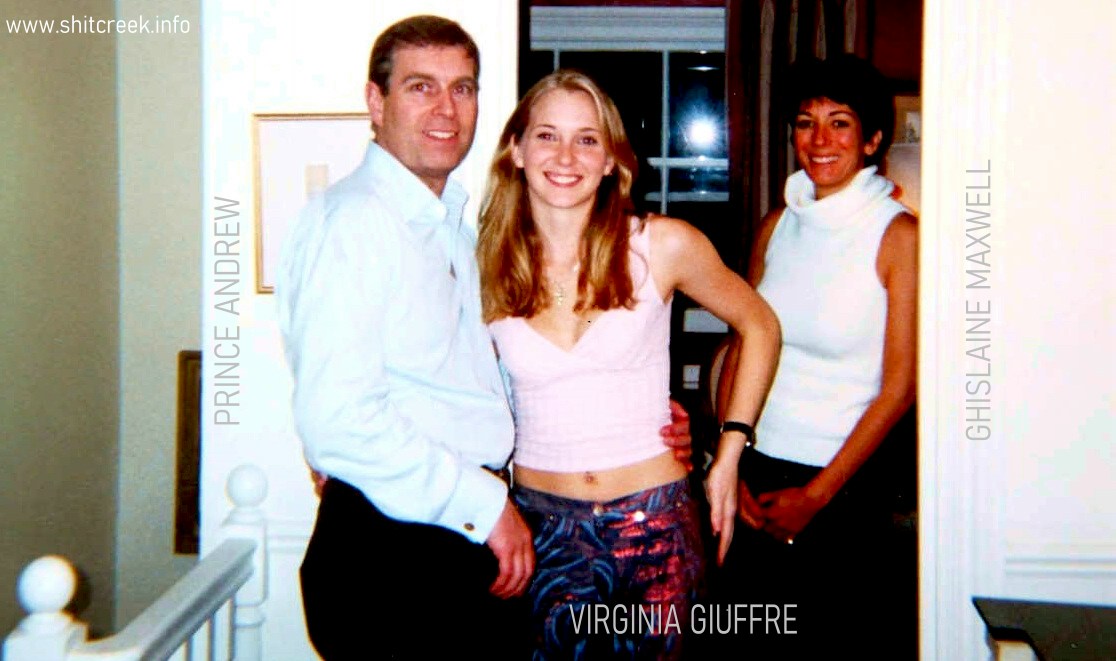 The Prince may not remember the 17 year old Virginia Roberts, but unless this photograph is a fake (doubtful - it must have been checked out) he did meet the young lady at some point - even if only posing at a drinks party, and Ghislaine Maxwell was at this meeting. One question we would ask is how do we know the age of the claimant from this picture? She could easily be 18 or older. Or she may have claimed to be over 18, for Ghislaine to have allowed Virginia Roberts Giuffre to have been photographed with the Duke. No doubt, testimony from Ms Maxwell will clear that up. And where and when was the picture taken, and by whom? You can imagine that with US State laws varying, and this picture looking for all the world like London, where the age of consent is 16, the precise details relating to the taking of this picture are extremely important. It might be worth checking passports, etc. Not that we are saying anything did or did not happen between the Prince and Ms Roberts. For the sake of argument, if some did take place (that the Duke cannot recall) and it was in London, then no crime had been committed. You can marry a girl in Spain and Tahiti at 13 (we think). Hence, any prosecution would need to be very sure of dates and places to begin mounting an investigation. It would not be fair to even interview the Prince, until the facts had been established, for fear of trying to trick him into something he could not possibly remember. We know of a case where penetration had been alleged during a police interview, but the evidence told only of natural marks and a hymen that could not be opened [even] with labial traction. A so-called child specialist gave evidence at trial, that the natural marks could only be explained by penetration. Legal Aid restrictions prevented the defendant in that case from instructing a specialist. Sussex police allowed the jury to hear misleading evidence, and the man was convicted on naturally occurring marks, found in females of all ages. British justice is such that despite other discrepancies being identified during the trial, such as a diary being attributed by the trial judge to the defendant, when it belonged to a psychiatric nurse, an appeal has never made it back to the Courts. And that is because there in no right of appeal in England, one has to seek permission of a single judge, and the Royal Courts of Justice refused vital transcripts needed to be able t mount an appeal. Europe sent back a human rights claim after 4 years, suggesting the wrongly convicted man had a domestic remedy. Sdaly, there is no effective remedy in the UK. Article 13 not being included in the HRA 1998. On that basis, good luck to anyone facing trial in the UK's 'kangaroo courts' injustice system. At least Prince Andrew has unlimited funds for his legal team in the USA. In the UK, Legal Aid does not extend to seeking independent medical experts. Funding is barely sufficient to mount any kind of defence in complex cases, such as historic sex allegations, whereas the Crown Prosecution Service has virtually unlimited resources. In addition, Sussex police had raided the appellant's home and stolen privileged Rule 39 files, rendering the process null and void, recently brought to light when in another Sussex case in 2021, the CPS included stolen privileged documents in their case against another SLAPP victim (who was beaten unconscious in a police van), Also by virtue of prior involvement as a R v Sussex Justices 1924, infringement, where the victim had reported crimes to Sussex police, but they had failed to investigate the claims of 11 unrelated petitioners as to planning fraud in Wealden. A matter still outstanding, as there is no statute of limitations on such crimes. If the State refuses an audience under the 1689 Bill of Rights, the only recourse is to the International Criminal Court, in the Hague.
CIVIL CASES

Virginia Giuffre v Maxwell (2015)

Details of a civil lawsuit, made public in January 2015, contained a deposition from "Jane Doe 3" that accused Maxwell of recruiting her in 1999, when she was a minor, and grooming her to provide sexual services for Epstein. A 2018 exposé by Julie K. Brown in the Miami Herald revealed Jane Doe 3 to be Virginia Giuffre, who was previously known as Virginia Roberts. Giuffre met Maxwell at Donald Trump's Mar-a-Lago Club in Palm Beach, Florida, when Giuffre was a 16-year-old spa attendant. She asserted that Maxwell had introduced her to Epstein, after which she was "groomed by the two [of them] for his pleasure, including lessons in Epstein's preferences during oral sex".

Maxwell has repeatedly denied any involvement in Epstein's crimes. In a 2015 statement, Maxwell rejected allegations that she has acted as a procurer for Epstein and denied that she had "facilitated Prince Andrew's [alleged] acts of sexual abuse". Her spokesperson said "the allegations made against Ghislaine Maxwell are untrue" and she "strongly denies allegations of an unsavoury nature, which have appeared in the British press and elsewhere, and reserves her right to seek redress at the repetition of such old defamatory claims".

Giuffre asserted that Maxwell and Epstein had trafficked her and other underage girls, often at sex parties hosted by Epstein at his homes in New York, New Mexico, Palm Beach, and the United States Virgin Islands. Maxwell called her a liar. Giuffre sued Maxwell for defamation in federal court in the Southern District of New York in 2015. While details of the settlement have not been made public, in May 2017 the case was settled in Giuffre's favour, with Maxwell paying Giuffre "millions".

Sarah Ransome v Epstein and Maxwell (2017)

In 2017, Sarah Ransome filed a suit, in the United States District Court for the Southern District of New York, against Epstein and Maxwell, alleging that Maxwell hired her to give massages to Epstein and later threatened to physically harm her or destroy her career prospects if she did not comply with their sexual demands at his mansion in New York and on his private Caribbean island, Little Saint James. The suit was settled in 2018 under undisclosed terms.

Affidavit filed by Maria Farmer (2019)

On 16 April 2019, Maria Farmer went public and filed a sworn affidavit in federal court in New York, alleging that she and her 15-year-old sister, Annie, had been sexually assaulted by Epstein and Maxwell in separate locations in 1996. Farmer's affidavit was filed in support of a defamation suit by Virginia Giuffre against Alan Dershowitz. According to the affidavit, Farmer had met Maxwell and Epstein at a New York art gallery reception in 1995. The affidavit says that in the summer of the following year, they hired her to work on an art project in billionaire businessman Leslie Wexner's Ohio mansion, where she was then sexually assaulted by both Maxwell and Epstein. Farmer reported the incident to the New York Police Department and the FBI. Her affidavit also stated that during the same summer, Epstein flew her then 15-year-old sister, Annie, to his New Mexico property where he and Maxwell molested her on a massage table.

Farmer was interviewed for CBS This Morning in November 2019 where she detailed the 1996 assault and alleged that Maxwell had repeatedly threatened both her career and her life after the assault.

Jennifer Araoz v Epstein's estate, Maxwell, and Jane Does 1–3 (2019)

On 14 August 2019, Jennifer Araoz filed a lawsuit in New York County Supreme Court against Epstein's estate, Maxwell, and three unnamed members of his staff; the lawsuit was made possible under New York state's new Child Victims Act, which took effect on the same date. Araoz later amended her complaint on 8 October 2019 with the names of the previously unidentified women enablers to include Lesley Groff, Cimberly Espinosa, and the late Rosalyn Fontanilla.

Priscilla Doe v Epstein's estate (2019)

Ghislaine Maxwell was named in one of three lawsuits filed in New York on 20 August 2019 against the estate of Jeffrey Epstein. The woman filing the suit, identified as "Priscilla Doe", claimed that she was recruited in 2006 and trained by Maxwell with step-by-step instructions on how to provide sexual services for Epstein.

Annie Farmer v Maxwell and Epstein's Estate (2019)

Annie Farmer, represented by David Boies, sued Maxwell and Epstein's estate in Federal District Court in Manhattan in November 2019, accusing them of rape, battery and false imprisonment and seeking unspecified damages.

Jane Doe v Maxwell and Epstein's Estate (2020)

In January 2020, a lawsuit was filed against Maxwell and Epstein alleging that they recruited a 13-year-old music student at the Interlochen Center for the Arts in the summer of 1994 and subjected her to sexual abuse. The suit states that Jane Doe was repeatedly sexually assaulted by Epstein over a four-year period and that Maxwell played a key role both in her recruitment and by participating in the assaults. According to the lawsuit, Jane Doe was targeted by Epstein and Maxwell for being fatherless and from a struggling family, in much the same manner as many of the other alleged victims.

Maxwell v Epstein's Estate, Darren K. Indyke, Richard D. Kahn, and NES LLC (2020)

On 12 March 2020, Maxwell filed a lawsuit in Superior Court in the US Virgin Islands seeking compensation from Epstein's estate for her legal costs. Maxwell claimed she had been a longtime employee of Epstein (from 1998 to 2006) who had served to manage his property holdings in the US Virgin Islands, New York, New Mexico, Florida and Paris while continuing to deny any knowledge or involvement in his criminal activities. According to the lawsuit, Maxwell was seeking damages for the legal fees associated with defending herself against her accusers, expenses that she claims Epstein had promised to cover for her.

Jane Doe v Epstein's estate (2021)

Maxwell was named in a civil suit filed against Epstein's estate in March 2021 by a Broward County woman who accused Epstein and Maxwell of trafficking her after repeatedly raping her in Florida in 2008.

Prince Andrew & the Epstein Scandal: The Newsnight Interview - BBC News - 4,840,669 views - 17 Nov 2019

In a Newsnight special, Emily Maitlis interviews the Duke of York as he speaks for the first time about his relationship with convicted paedophile Jeffrey Epstein and allegations which have been made against him over his own conduct.

The Duke of York speaks to Emily Maitlis about his friendship with Jeffrey Epstein and the allegations against him. In a world exclusive interview, Newsnight's Emily Maitlis speaks to Prince Andrew, the Duke of York at Buckingham Palace.

For the first time, the Duke addresses in his own words the details of his relationship with convicted sex offender Jeffrey Epstein, who took his own life while awaiting trial on sex-trafficking charges.

In 2015, Prince Andrew was named in court papers as part of a US civil case against Epstein. The Prince, who is the Queen's third child, also answers questions about the allegations made against him by one of Epstein's victims, and discusses the impact of the scandal on the Royal family and his work.

10 DECEMBER 2021 - CHARITY WATCHDOG INVESTIGATION PRINCE CHARLES'S SCOTTISH VILLAGE - A charity watchdog has launched an investigation into financial transactions used to bail out the Prince of Wales's struggling eco-village in Scotland. The Office of the Scottish Charity Regulator (OSCR) is already examining fundraising practices at the Prince's Foundation, following allegations that the Prince of Wales' closest former aide co-ordinated with "fixers" over honours nominations for a Saudi billionaire donor.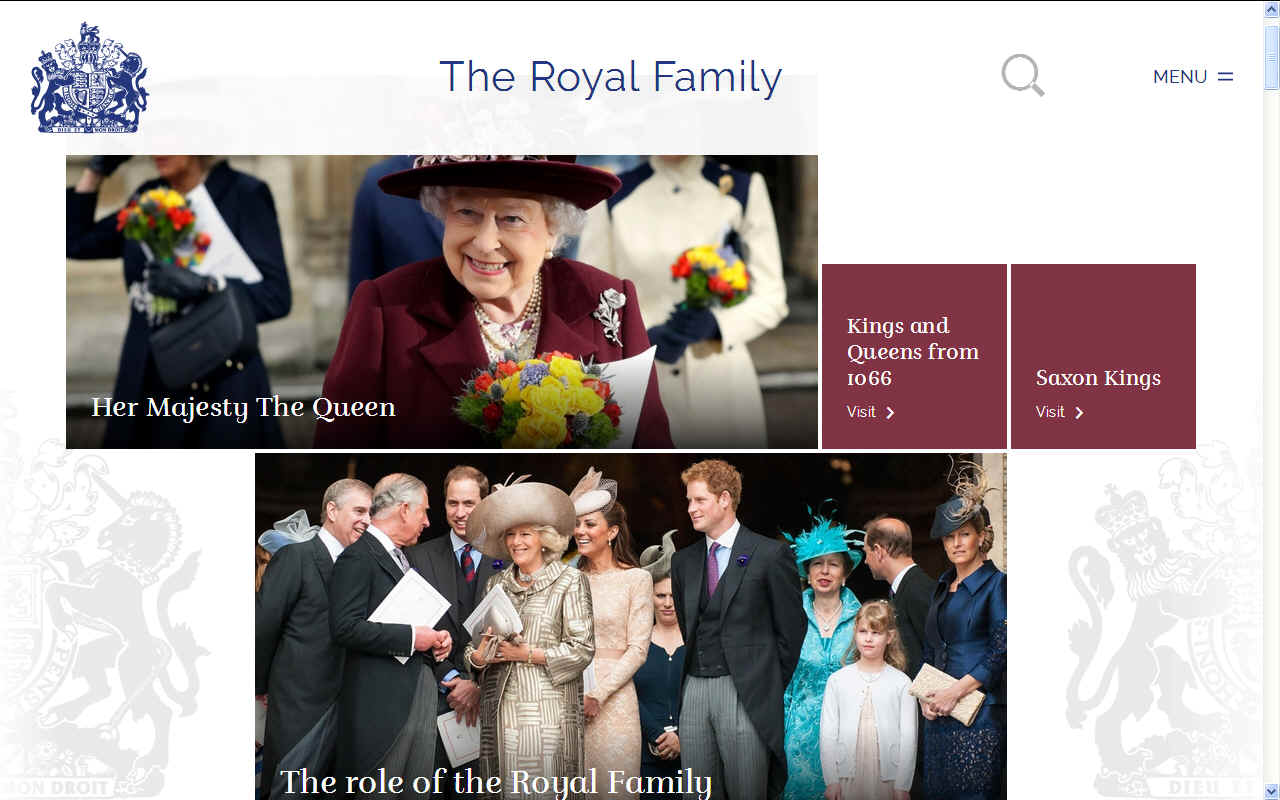 NOW IS THE TIME FOR CHANGE - Under the present system where the Head of State is a royal, and there is no written constitution, politicians like David Cameron and Boris Johnson can lie with impunity - even to Queen Elizabeth - and not face penalties. Police officers can shoot unarmed civilians and not be sent to prison, and planning officers can deceive the Secretaries of State and High Court judges, and not be prosecuted. In effect, it is alleged that there is little justice in England, Northern Ireland, Scotland and Wales. We aver that such machinations are costing the ordinary taxpayer, Treasury and the Crown (being the state) significant sums of money, while adding to the UK's carbon footprint. Hence, the country is not being run effectively by the at present; defective administration, not to serve its citizens, but to sustain and profit itself. Unlike the US Constitution of 1791 that exists to serve the people.
LINKS & REFERENCE
https://www.msn.com/en-gb/news/courts/epstein-accuser-takes-legal-action-against-duke-of-york-over-alleged-assault/ar-AAN7T69
https://www.msn.com/en-gb/news/courts/andrew-s-legal-team-stonewalling-lawyers-of-his-accuser/ar-AAN9XYk
https://www.msn.com/en-gb/news/courts/prince-andrew-s-legal-team-accused-of-being-totally-uncooperative-over-sexual-assault-allegations/ar-AANalqM
https://www.msn.com/en-gb/news/uknews/sorry-prince-andrew-but-you-can-t-stay-in-balmoral-forever/ar-AANbRpM
https://www.msn.com/en-gb/news/uknews/met-police-to-review-jeffrey-epstein-allegations-amid-prince-andrew-lawsuit/ar-AANeqs9
https://www.msn.com/en-gb/news/uknews/prince-andrew-s-1-5m-loan-paid-off-by-firms-linked-to-tory-donor-report/ar-AAQMCd7?
https://www.msn.com/en-gb/news/world/virginia-giuffre-s-lawyer-suggests-calling-meghan-markle-to-testify-in-prince-andrew-case/ar-AAS3f5u
https://www.msn.com/en-gb/entertainment/celebrity/prince-andrew-told-he-will-face-justice-after-ghislaine-maxwell-verdict/ar-AASi1eJ
https://www.bbc.co.uk/news/world-us-canada-59780323
https://www.dailymail.co.uk/news/article-10362269/Met-Police-pressure-quiz-Prince-Andrew-friend-Ghislaine-Maxwells-conviction.html
https://www.dailymail.co.uk/news/article-10361267/Robert-Maxwells-biographer-TOM-BOWER-met-socialite-12-cowed-father.html
https://www.dailymail.co.uk/news/article-10362269/Met-Police-pressure-quiz-Prince-Andrew-friend-Ghislaine-Maxwells-conviction.html
https://www.dailymail.co.uk/news/article-10361267/Robert-Maxwells-biographer-TOM-BOWER-met-socialite-12-cowed-father.html
https://en.wikipedia.org/wiki/Ghislaine_Maxwell
https://www.msn.com/en-gb/entertainment/celebrity/prince-andrew-told-he-will-face-justice-after-ghislaine-maxwell-verdict/ar-AASi1eJ
https://www.bbc.co.uk/news/world-us-canada-59780323
https://www.msn.com/en-gb/news/world/virginia-giuffre-s-lawyer-suggests-calling-meghan-markle-to-testify-in-prince-andrew-case/ar-AAS3f5u
https://www.msn.com/en-gb/news/courts/epstein-accuser-takes-legal-action-against-duke-of-york-over-alleged-assault/ar-AAN7T69
https://www.msn.com/en-gb/news/courts/andrew-s-legal-team-stonewalling-lawyers-of-his-accuser/ar-AAN9XYk
https://www.msn.com/en-gb/news/courts/prince-andrew-s-legal-team-accused-of-being-totally-uncooperative-over-sexual-assault-allegations/ar-AANalqM
https://www.msn.com/en-gb/news/uknews/sorry-prince-andrew-but-you-can-t-stay-in-balmoral-forever/ar-AANbRpM
https://www.msn.com/en-gb/news/uknews/met-police-to-review-jeffrey-epstein-allegations-amid-prince-andrew-lawsuit/ar-AANeqs9
https://www.msn.com/en-gb/news/uknews/prince-andrew-s-1-5m-loan-paid-off-by-firms-linked-to-tory-donor-report/ar-AAQMCd7
Please use our A-Z INDEX to navigate this site