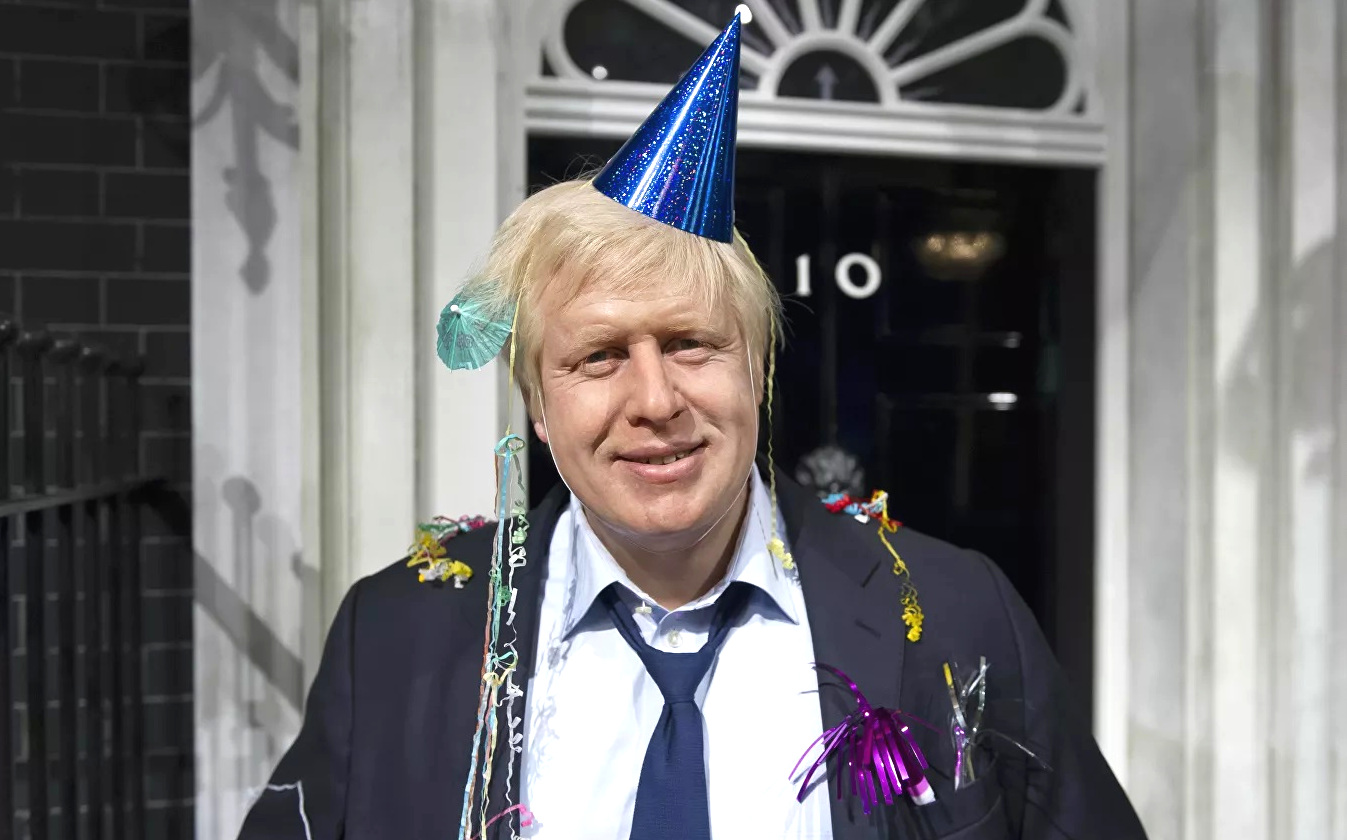 WHAT A PLONKER - Following on from Theresa May's efforts to return the UK to the Human Rights dark ages, Bullshit Bojo set the UK up to fail, causing around £100 billion a year trade losses, and all because he desperately wanted to be the Prime Minister. With all the frills and financial bonuses the means to anyone prepared to lie convincingly to a gullible electorate. The wheels were set in motion by Theresa May, knowing, as a lawyer, that the British Empire was just an ember, unable to comply with Human Rights legislation, so wanted to rip off British citizens of the EU safety net, where justice proper was costing too much. In effect, she wanted a pseudo return to the days of slavery, where slaves had no human rights. And their fat landlords whipped the workers to death to pay for squanderous politicians and policies.
MORE CRAP THANKS TO JOHNSON & MAY
The damage is already done, with umpteen UK applications to Horizon 2020 scuppered by the Clown of Europe. Then there is the time spent lost in making those applications. All the while (what a) Johnson was creaming it up in number 10, hosting parties galore, while draining pensioner's savings and racking up the National Debt, with PPP contracts that made some British citizens, very rich indeed.
DAILY EXPRESS 1 FEBRUARY 2023 - UK POISED TO REJOIN £80BN EU SCHEME AS SUNAK KEEN TO END DAMAGED RELATIONS WITH BLOC

Prime Minister Rishi Sunak is scrambling to resolve the Northern Ireland Protocol dispute with the EU, which once settled would allow Britain to rejoin its flagship innovation programme. The furious post-Brexit dispute which has been dragging on for months has left British researchers in the dark after the EU told the UK it cannot take part in Horizon Europe until the argument is smoothed over. This is despite Britain negotiating to stay in the programme as part of the 2020 Trade and Cooperation Agreement.

Horizon lets researchers apply for prestigious EU grants and facilitates collaboration with European scientists who work on projects of all kinds, from climate change studies to quantum mechanics and AI. But researchers have been dragged into a political feud and have been left in limbo as the back-and-forth drags on.

However, they have been presented with a glimmer of hope as reports emerged this week suggesting new post-Brexit trading arrangements are "getting close", although Downing Street has insisted that a deal is yet to be reached.

Shadow Science Minister Chi Onwurah, who believes that participation in Horizon Europe is vital for the UK's research community, said that talk of a deal coming close to fruition is a promising sign.

She told Express.co.uk: "If we can make a deal, that is great. But the months of uncertainty will have taken their toll. We want to rejoin the programme and any progress that the Government and Europe makes is definitely positive. We want to see it."

According to James Wilsdon, a researcher from University College London, the feeling among the British science community is likely to be one of "delight".

He told Express.co.uk: "The response to the news that talks are progressing will probably be one of delight as it signals that things will probably be resolved.

"That was the general position that most scientists, researchers and most research-intensive businesses had in the first place. People will be really pleased that there now is the prospect of the protocol being resolved and then off the back of that Horizon association once again becoming feasible.

"If it had extended much further, we were getting really beyond the point at which participation would be practical. We could have ended up joining rather late...there has definitely been a knock to the confidence of European collaborators in the reliability of the UK side as a partner because of all this.

"It will be overcome in time, but it will take a bit of repairing and effort to stitch it back together. And on the UK side, lots of people have not been putting themselves forward for European funding because of the uncertainties."

However, for some researchers, it is too late already. Back in April 2022, the EU issued 150 UK-based scientists a damning ultimatum, demanding they move to a European institution within two months or else lose the grant they were promised through Horizon.

And several researchers have indeed relocated to Europe to keep hold of the promised EU funds, which are deemed highly prestigious in the science community. As of December 2022, a total of 27 European Research Council (ERC) grant winners left the UK to keep hold of their cash.

The Shadow Minister said: "That is a real loss to us, these are great researchers who are going abroad to further our careers. Science research is international, it is collaborative. The fact that there is such uncertainty, also means that scientists across Europe are less keen to come here."

But Mr Wilsdon is hopeful that rejoining the scheme can help pick the science community back up.

He said: "Things have scaled down, and it will take some time, even with a Horizon Europe Association Agreement, it will take time, to ramp back up again, although the sooner the better.

"We have been through such a prolonged period of uncertainty, the question now is how quickly things can normalise and what that will look like."

The striking of a renewed post-Brexit trading deal is still not guaranteed, meaning scientists have to bare the brunt of the uncertainty for a little while longer. The challenge for the Prime Minister lies in putting forward a deal that will appeal to both pro-UK unionist politicians in `Northern Ireland, as well as Eurosceptic Conservative MPs, before putting it to the EU.

The Eurosceptics have said they would not accept any deal that left the European Court of Justice with a role in British territory. [The European Court routinely strikes out cases without needing to give any reason, a total lack of transparency] Currently, Northern Ireland remains part of the EU single market for goods under the Protocol.

Officials have indicated the UK could be willing to accept some continuing but weakened role for the European Court of Justice in Northern Ireland.

A Government spokesperson said: "Our priority is protecting the Belfast [Good Friday] Agreement and preserving political stability in Northern Ireland and the UK internal market. "Any solution on the protocol must address the range of issues on the ground in Northern Ireland. We are currently engaging in intensive scoping talks with the EU to find solutions to these problems."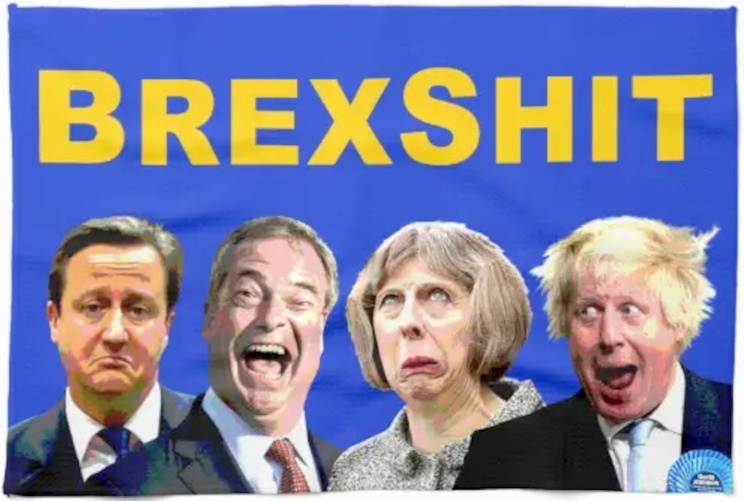 Never before in the field of British Poltics, have so many, been deceived by so few, with such dire consequences.
BREXIT NEGOTIATIONS CONTINUE INTO 2022 - DAILY EXPRESS 23 DECEMBER 2021 - Brexit outrage: Boris to 'CAVE' to EU as PM confirms 'interim' deal plan - leaked letter

In a letter seen by Express.co.uk the Prime Minister, who has handed responsibility for Brexit negotiations to Foreign Secretary Liz Truss after the resignation of Brexit Minister Lord David Frost on Sunday, admitted talks over Northern Ireland were not close to reaching a resolution. He said: "As things stand neither Northern Ireland nor the UK more broadly gets any say on the way EU legislation is imposed on Northern Ireland. "Unfortunately, the negotiations are not yet close to delivering outcomes which can genuinely solve the problems presented by the Protocol."

Dr Timothy Bradshaw, a constituent who wrote to the Prime Minister to put him on the spot over the Northern Ireland Protocol, the mechanism which seeks to prevent a hard border on the island of Ireland by leaving Northern Ireland in the EU's single market for goods, said the response has left him concerned Mr Johnson was ready to "cave in" and "abandon Brexit" completely.

Dr Bradshaw, who is a theological lecturer and Anglican clergyman, contacted Mr Johnson via his parliamentary email address on December 17 to press him on the protocol.

Critics claim it has resulted in a hard border down the Irish Sea and are alarmed at the Government's apparent acceptance that the European Court of Justice (ECJ) will have a role in settling disputes, something which was widely reported last week.

He wrote: "Does our Government not see the grotesque contradiction of giving military support to the EU states, while the EU is waging war without fighting against Northern Ireland and annexing it economically? We are defending a hostile agency.

"This is another example of Whitehall being subverted into an EU support mechanism, colluding with its plan to turn Northern Ireland into the next Kosovo."
Johnson campaigned on the promise to leave the EU on 31 October and, once in Downing Street, continued to insist that he would rather "die in a ditch" than delay Brexit again. [Yet he is not dead, and not in a ditch, but lapping it up at various luxury locations]
Somehow, despite many scandals of a sexual nature, Boris has managed to cling onto Clowning Street, the debt centre of town. In the media, it is said, presumably allegedly, that he has fathered many children outside of wedlock, earning him the name Shagatha Christie. Seven siblings are reported. Though nobody knows about any other illegitimate happenings, and they may never have happened, such rumours though abound because of his party nature and suggested promiscuity.
Normally, that would call into question his morals. But because he was elected to deal with Brexshit, everybody turned a blind eye. Even the Queen, though she was lied to over proroguing parliament. It appears the Queen was loath to call yet another General Election, a typical reaction to a Prime Minister who was confirmed by the High Court to be incompetent. Rather, Her Majesty let him proceed to muck just about everything up. Even Flop26. Because, nobody in Europe, or the rest of the world were now taking Bozo seriously.
But he could be forgiven if he brought wealth to the table - for that is what criminal privateers were doing, when operating as Privateers under Queen Elizabeth the 1st. Unfortunately, almost everything Boris touches turns to crap. He is the exact opposite of Midas and Austin Power's Goldmember. He is Shitfinger, in a proposed James Bond style spoof that would certainly involve a Shaguar. Yeh Baby! Voila, his handling of compulsory Covid jabs for NHS workers. Never mind their human rights.
And surely, Bojo's heard that it is illegal to proliferate nuclear weapons, yet he has done a deal with Australia and the USA as to submarines and presumably Trident or other nuclear missiles. Perhaps that should be referred to the International Criminal Court, rather than the Tower of London?
BRITAIN GOT ANOTHER BUM DEAL - In electing a clown as Prime Minister, UK voters made one of the biggest mistakes in British history. Brexit was and is a disaster, costing pensioners an absolute fortune, as real world inflation halved the value of their savings, with timber, copper and other commodities doubling in price in 2021. What is in store for the UK next?
In a victory speech the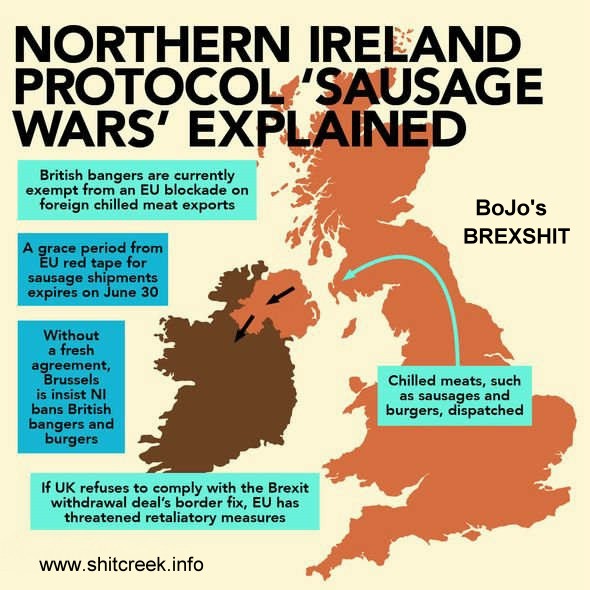 SIMPLE MATHS - As we know from Bojo's big red bus, he cannot add up. His weakness in the mathematics department has meant the UK losing valuable fish catches as potential exports, as well as bans on chilled meat exports to Europe, through Southern Ireland. It appears to us that Shagatha may have tripped over his dick again.
BREXIT SHIT - HORIZON EUROPE
The UK's scientific academics and R&D corporations have been denied inclusion in Horizon Europe, an innovation initiative worth around €100 Billion Euros. The EU have refused to countenance the UK in such research and development opportunities, thus costing Britain significantly, not only in monetary terms, but also being denied benefit from the research, leaving the UK in isolation in terms of technology. Where if you are not keeping up with developments, you are going backwards.
Boris seems not to have included such matters in his calculations as to the cost of Britain's exit from Europe - along with so much more - that had the electorate been appropriately informed, would then have been in a position to make a decision as to which way to vote.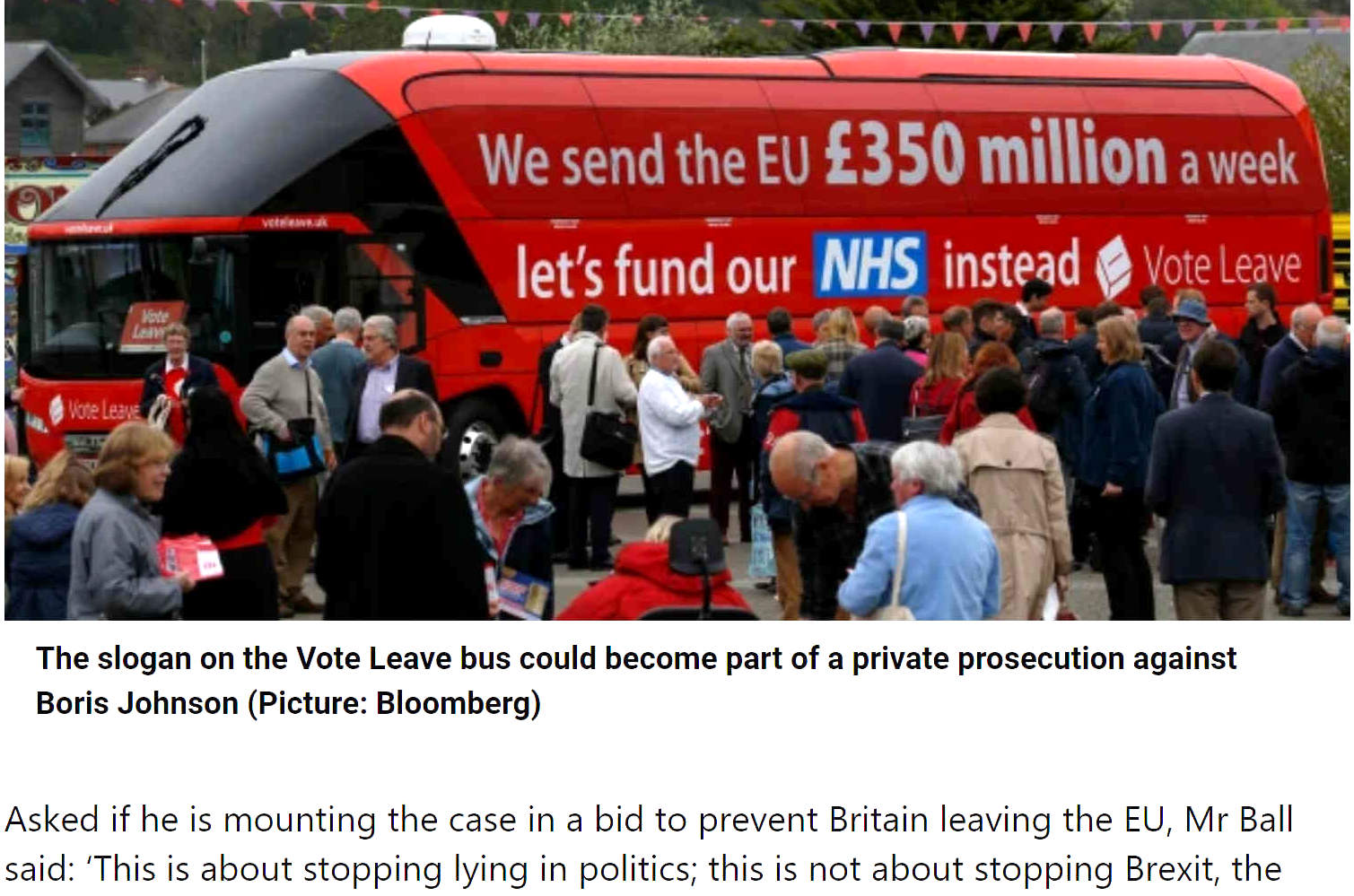 THE CIRCUS -MARCH 2020
Chancellor Exchequer

Priti Patel

Home Secretary

Dominic Raab

Foreign Secretary

Michael Gove

Chancellor D. Lancaster

Ben Wallace

Defence Secretary

Matt Hancock

Health & Social Care

Liz Truss

International Trade

Gavin Williamson

Education

Oliver Dowden

Culture

Alok Sharma

MP Reading West

Robert Jenrick

Housing, Local Gov.

Therese Coffey

Work & Pensions

Robert Buckland

Justice

Anne-Marie Trevelyan

International Dev.

Transport

George Eustice

Environment

Brandon Lewis

Northern Ireland

Alister Jack

Scottish Sec. State

Simon Hart

Welsh Sec. State

Baroness Evans

Leader Lords

Amanda Milling

Party Chairman

Jacob Rees-Mogg

Leader Commons

Mark Spencer

Chief Whip

Suella Braverman

Attorney General

Stephen Barclay

Treasury Sec.
OTHER EXIT NAMES
Brexodus
Brexorcists
Brexperts
Brexploitation
Brexpulsion
Brexsick
Brextension
Brexternity
Brextinct
Brextortion
Brextremist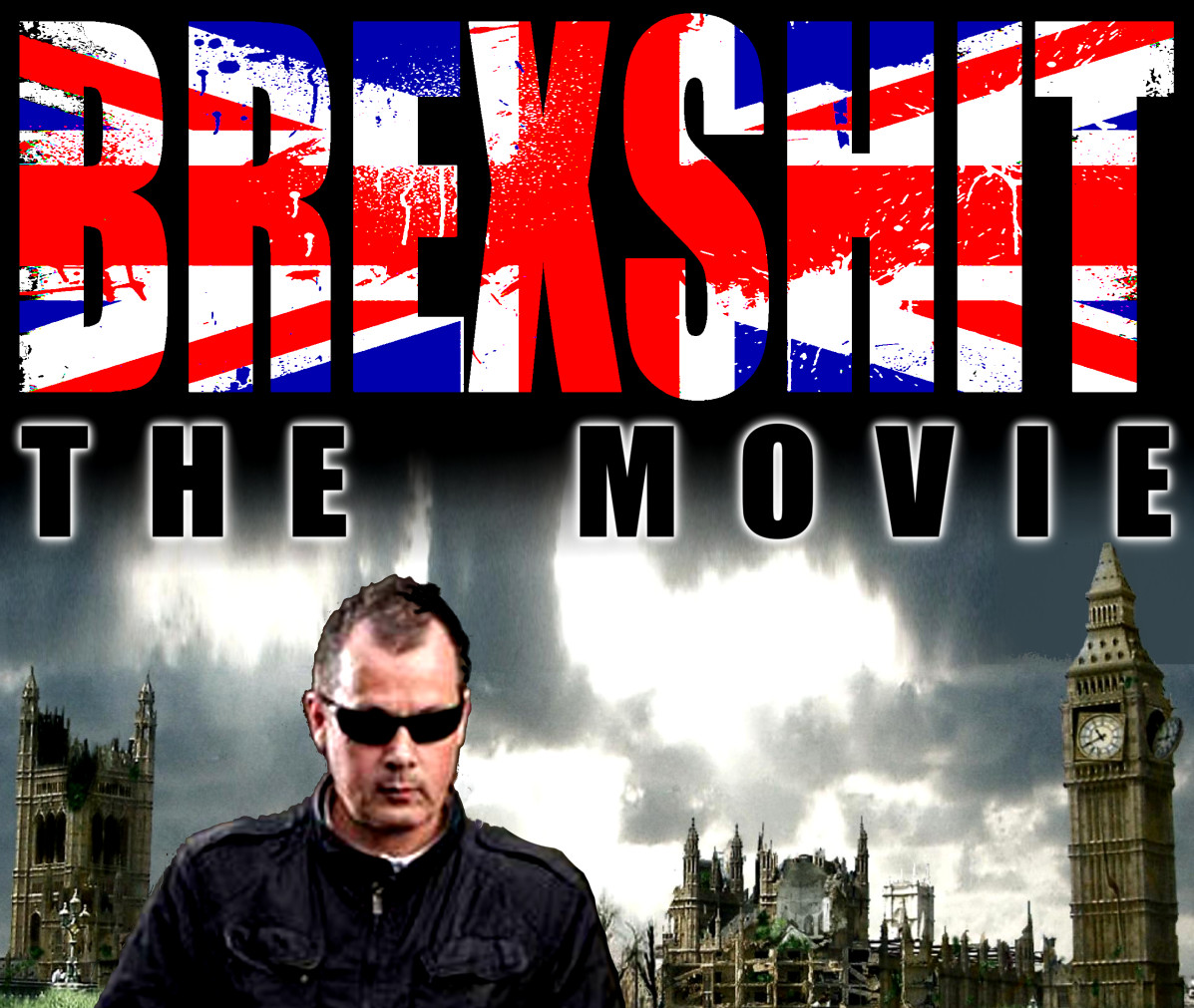 BOJO'S RADIOACTIVE AGENDA - Bojo will take all he can get in the cake eating department. He knows he has said one thing about renewables being the way forward. But he's also an inveterate liar who knows British citizens have short memories. Hence, as soon an another coal field or oil well comes about, he'll grab those - and nuclear power as well. Because, the man has no moral backbone. His mouth says exactly the opposite of what his head is thinking. That is how he has been public school educated.
PENSIONS and INHERITANCE TAX
One way of avoiding pumping up Income Tax, is to raise National Insurance Contributions, and claw back money from savings vested in property; taxing the avid saver on his or her deathbed, via a slice of their property or properties. Of course, that is a kind of inflationary policy in itself, where now you cannot keep what you've worked for in the UK. You'd be better off relocating your wealth, to a country that is fair and cares about the elderly. We hope the pensioners concerned make the necessary alternative arrangements, to preserve as much of a head-start as possible for their offspring.
Those who are retired, are defenseless against this fiduciary monster. Rishi Sunack knows that. He's picked on the most vulnerable in society, in a cowardly attack on the whole of their lives work. Knowing, they only have one life, and that it has been spent. We imagine those who voted for the conservative party are now wishing they'd voted in the Greens, or Liberal Democrats. Anyone but the Tories. Perhaps with Labour, also out in the cold. As their collective policies have helped Britain become debt laden with uncontrolled borrowing, against a shrinking economy.
The reasoning is obvious. The UK has become a two party state, with onlookers: Conserbourtive or Labourtive parties. Each one yoyo-ing policies during their terms of office, but still ripping off the electorate, as an underlying theme.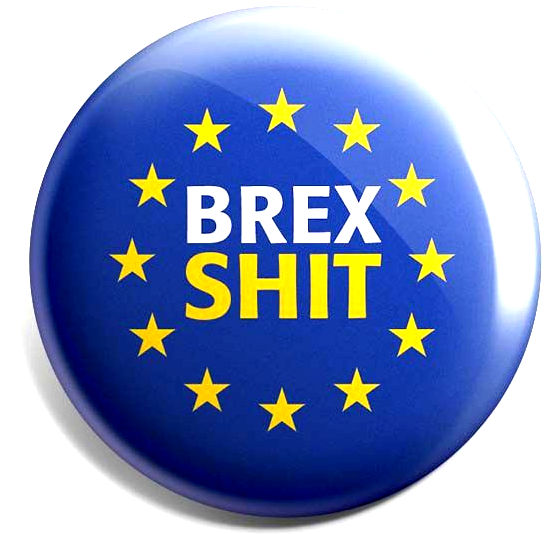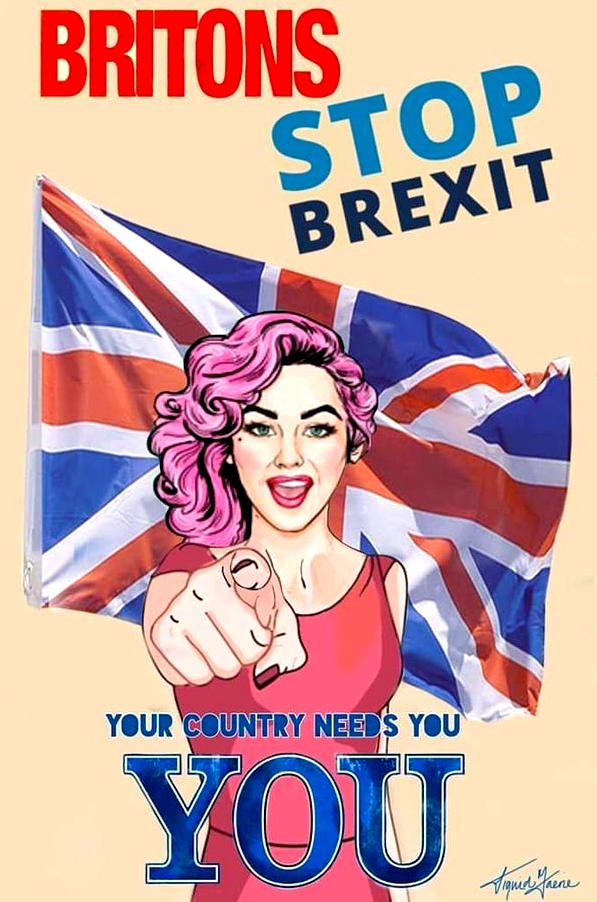 POTHOLE POLITICS
Conservative politics is based on delaying economic shortcomings by robbing Peter to pay Paul. Another example of which is over-paying for roads and only 5% of your hard earned taxes going to road building and repairs.
The problem with such policies, is it does not take long before a temporary fix, as in stealing the budget from one tax, becomes relied upon, and so politicians cannot tell the truth about what is costing what. In effect deceiving the voter - who also falls into the trap of accepting the cost of building and maintaining roads in X, when in fact it is Y. We say morally correct and honest accounting should reflect the real administrative costs of each department. Labour and Conservative politicians say keep the bastards in the dark - and feed them bullshit. You may agree that as things stand it is horseshit. Yes, politicians have many shades of shit in their repertoire.
That is why we have so many potholes: hence, pothole politics. The evidence for which on on the streets and highways in your area. In Sussex the busy A271, makes commuting to Hastings or Hailsham dangerous, where the tarmac is narrow and flooding is likely to increase. Why is it so bad? Because under Cameron, May and now BoJo, they are turning our villages into housing estates, without the proper highways infrastructure, including drainage. See Suicide Junction, as a prime example of planning madness.
LINKS & REFERENCE
https://www.msn.com/en-gb/news/uknews/uk-poised-to-rejoin-80bn-eu-scheme-as-sunak-keen-to-end-damaged-relations-with-bloc/ar-AA16Zkt8
https://www.theguardian.com/politics/2017/jan/17/key-points-from-mays-what-have-we-learned
https://www.theguardian.com/politics/2017/jan/17/key-points-from-mays-what-have-we-learned
https://www.msn.com/en-gb/news/uknews/uk-poised-to-rejoin-80bn-eu-scheme-as-sunak-keen-to-end-damaged-relations-with-bloc/ar-AA16Zkt8