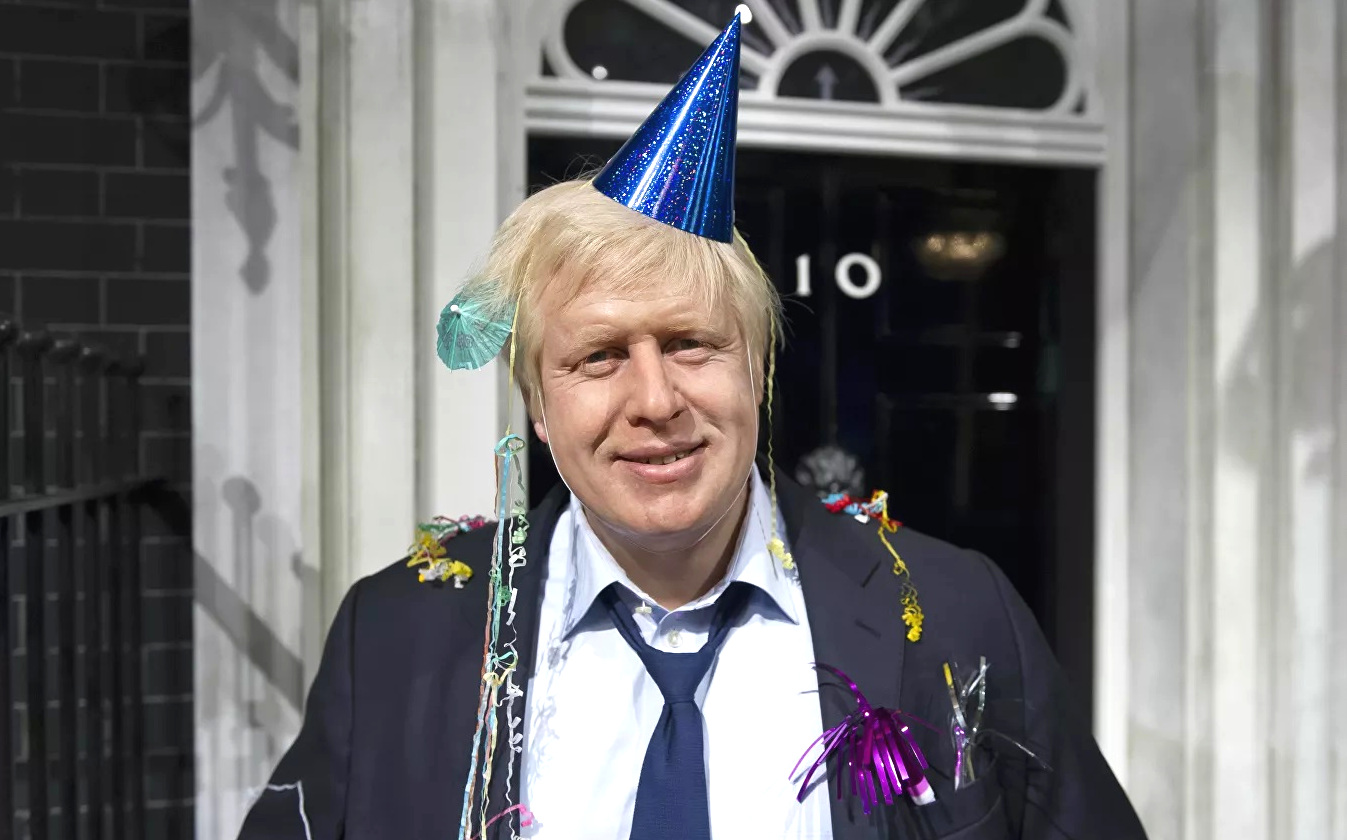 DOWNRIGHT DANGEROUS - It is alleged, or rather, has become increasingly likely that on the 18th of December 2020, a Christmas party was held at Number 10 Downing Street, during a tier 3 Covid 19 lockdown. Some of the media refer to Boris as Shagatha Christie and Shitfinger, because of his alleged extra marital affair(s) and the propensity of his policies to be less than inspiring. Not to mention the financial corruption in the honours system.
This revelation, supported as it seems by a staff training video, featuring the delightfully honest, Allegra Stratton, has really set the cat amongst the pigeons, with everyone diving for cover. Oh come on, everybody did it. The idea was to control the peasants and ease our mucked up NHS, where we've squandered taxpayer's money on dozens of schemes that have turned out to be more bullshit than Bojo had expected of his cronies. Like the Drax biofuel generating station, based on tree planting as a carbon offset. Who thought up that one? Doesn't anyone know that trees take a lot longer to grow, than this power station consumes them. Then there is Hinkley Point and Sizewell C. Doesn't anybody in the Cabinet know nuclear power is more expensive than renewables, and what about radioactive waste management, that is impossible to say is safe - for hundreds of thousands of years. It never was, and never will be. All the corporations will cease to exist. Leaving the taxpayer footing the bill. So, how come Sizewell and Hinkley Point were even considered, and what about that subsidy, making electricity more expensive for the consumer?
With so much corruption in the Conservative Party, and yes, a Part Time Parliament, it must be said, though they'd rather you didn't, what difference will one little end of year get-together make? It's not the end of the world. Well it was for those victims of the Whuhan virus - oh yes and thanks for that Xi. Those people who died while we lived it up, would have gone anyway. Now how about that consultancy fee and a cushy little job when I retire from politics, using all my old school chums to pave the way for juicy contracts. So, it's only right that I should get a backhander and hush money. As long as it looks legal. It's like pirating films and music, everybody does it. You should see my collection.
The British love a good comedy act - so much that they elected another joker from Eton to run the country, now living in Clowning Street, the debt centre of town.
No surprises then that all of Europe are laughing. They know his policies are running England, Northern Ireland, Scotland and Wales into the ground, racking up borrowings like there is no tomorrow. Trillions in fact! But then looking funny costs a fortune!
In a world where global warming dictates shrinking economies, no surprises that Boris the Johnson, is promoting a building boom in Sussex. Wow, he's somewhat behind the curve. Obviously, he's not heard about the United Nations' sustainability development goals or the Climate Change Act 2008.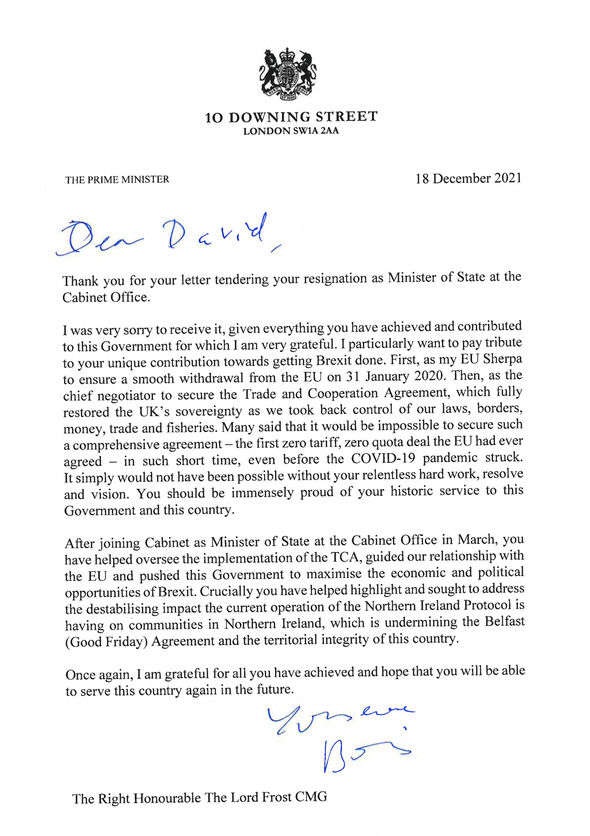 BREXIT NEGOTIATIONS CONTINUE INTO 2022 - DAILY EXPRESS 23 DECEMBER 2021 - Brexit outrage: Boris to 'CAVE' to EU as PM confirms 'interim' deal plan - leaked letter

In a letter seen by Express.co.uk the Prime Minister, who has handed responsibility for Brexit negotiations to Foreign Secretary Liz Truss after the resignation of Brexit Minister Lord David Frost on Sunday, admitted talks over Northern Ireland were not close to reaching a resolution. He said: "As things stand neither Northern Ireland nor the UK more broadly gets any say on the way EU legislation is imposed on Northern Ireland. "Unfortunately, the negotiations are not yet close to delivering outcomes which can genuinely solve the problems presented by the Protocol."
But then he goes and brings forward the ban on petrol and diesel cars and vans. For that he has our sincere gratitude. He also seems to be making mention of shaking up the NHS a little. But not with compulsory Covid jabs, a potential human rights nightmare, if someone has the immune system weakened by the vaccine, and develops a serious illness as a result. Wow!
We're sure our leader has realised that if we are able to make the best of Scotland's wind to produce green hydrogen, Britain can start to turn a few corners in terms of energy self-sufficiency. Maybe even export some of our know-how. If it was allowed to develop with a level playing field for the little guys. But then, someone who had a plan, would have implemented such vision, ten or twenty years ago. Without a vision, we have what we have today, short-term, last-minutism and catch up politics. Or, Pothole Politics.
If we can get the Prime Minister to lobby the UN for a sustainable currency, we'll have to start eating our hats. So please Boris, no more surprises like that, or we'll have nobody to poke fun at.
Indeed, you can take a poke at us : )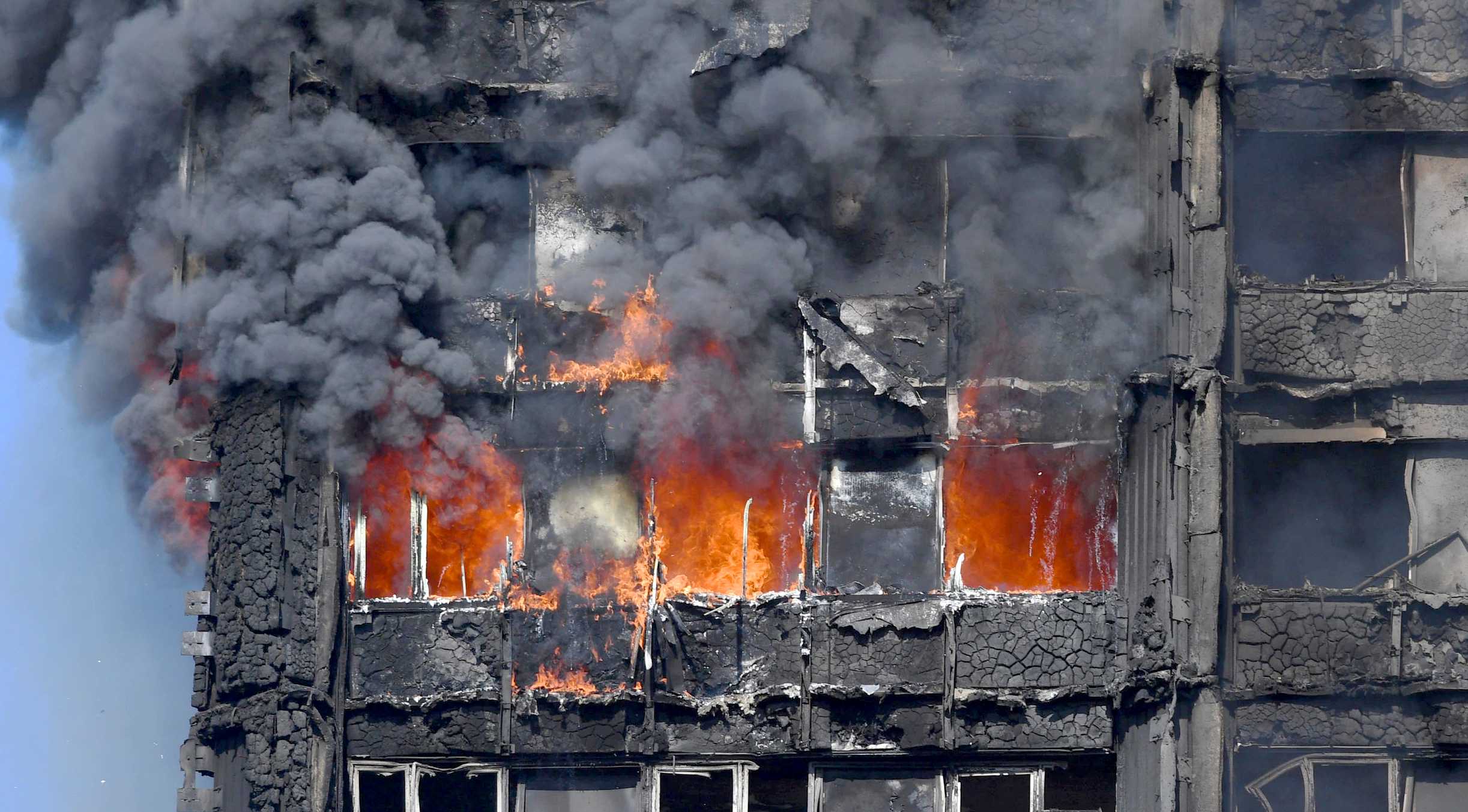 NO LAUGHING MATTER - This picture represents the country going up in smoke, because voters cannot see the wood for the trees. The fat boys in politics will not give up milking the system, until a party is voted in to stop them. Basically, we are doomed.
And surely, he's heard that it is illegal to use nuclear weapons. But apparently, Boris thinks it's funny to threaten to vaporize millions of people with your tax dollars. Just so that he can strut around of the world stage in some kind of annihilation dick measuring contest. Boris certainly puts the John in Johnson in the phallus comparison tables. It's all very Freudian, the size of your submarine - and all that - from one of the biggest Members in Parliament.
Just look at the state of our roads and our health service. Covid deaths are the highest in Europe. Joking aside, people are not dying of laughter, they are dying because our successive Governments have sold your NHS down the creek, and they don't have a paddle.
Where has all the money gone? That is one magic trick they appear to teach at Eton. Sleight of hand conjuring where you are not allowed to get close up to inspect the accounts, a trick Wealden has down to a fine art. But the money keeps finding its way to MOD subcontractors, thence to country estates and overseas domiciles, commonly called procurement fraud.
Then there is the lack of affordable housing, when flat-packs would slash the cost of providing decent shelter for the homeless, but unfortunately this conflict with his (hidden agenda) oath of office to milk the electorate and make "Britains slaves." Contrary to the popular anthem.
Nothing new here then!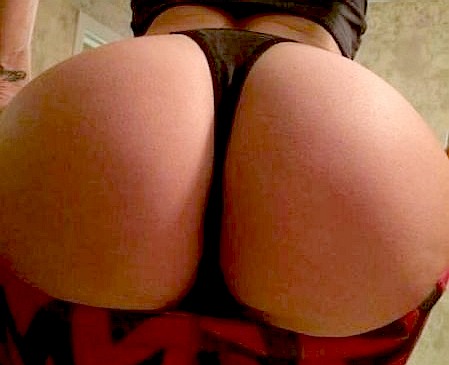 BRITAIN GOT A BUM DEAL - You could be forgiven for thinking this was symbolic of the UK parliament, judging by the quality of the decisions and the massive squandering of public money. You may be thinking that Boris deserves to be called Shagatha Christie, and right question just how many children the Member is responsible for, as his conquests gaze upon the gold wallpaper that he forgot to declare. He has rather shat in the bed a number of times, policy wise. Including Brexshit.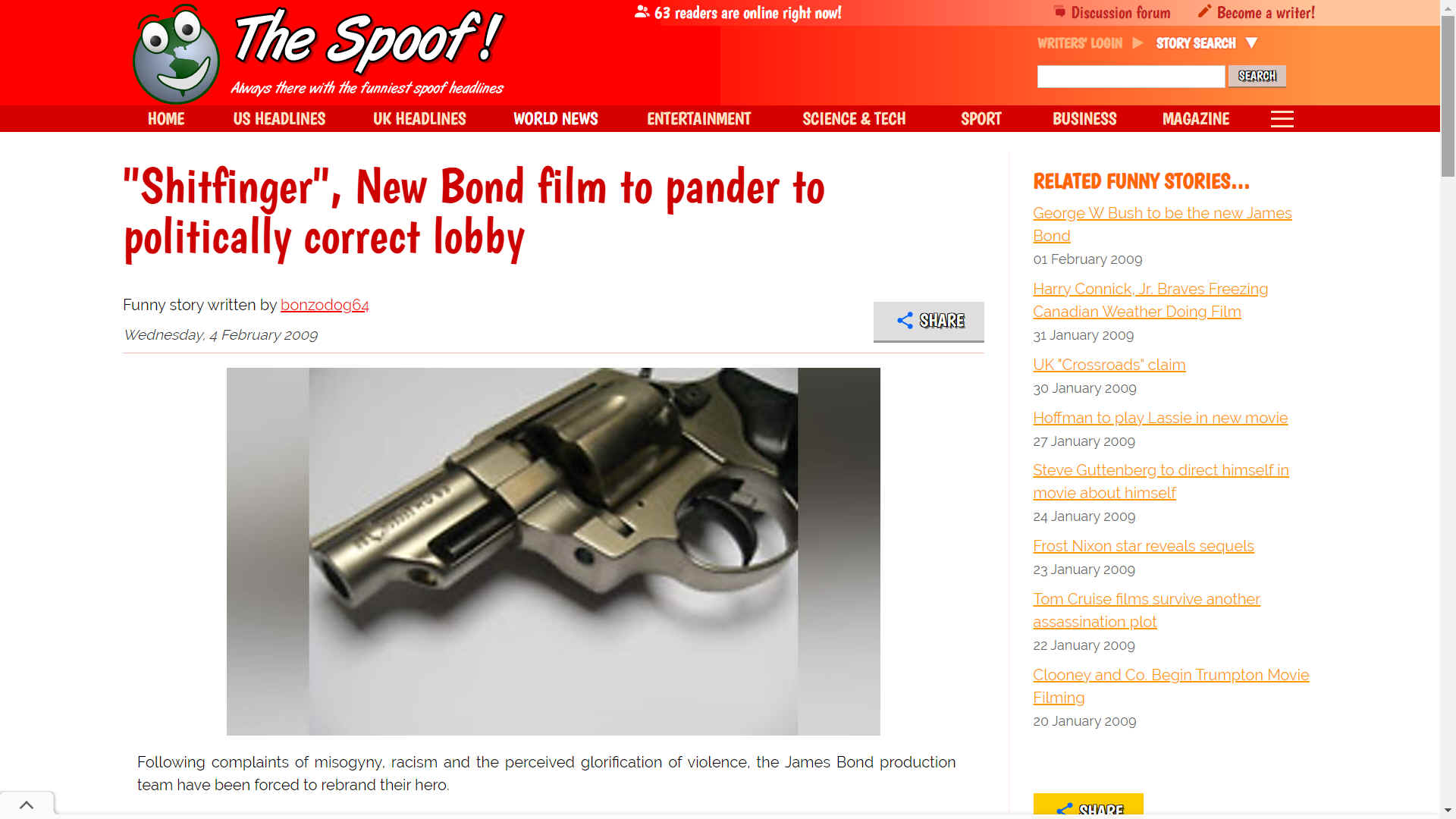 JAMES BOND - It's about time we have more Austin Powers action. Why not a spoof on Boris Johnson's rise to power and fall from grace. Taking a look at his political and personal blunders.
THE CIRCUS -MARCH 2020
Chancellor Exchequer

Priti Patel

Home Secretary

Dominic Raab

Foreign Secretary

Michael Gove

Chancellor D. Lancaster

Ben Wallace

Defence Secretary

Matt Hancock

Health & Social Care

Liz Truss

International Trade

Gavin Williamson

Education

Oliver Dowden

Culture

Alok Sharma

MP Reading West

Robert Jenrick

Housing, Local Gov.

Therese Coffey

Work & Pensions

Robert Buckland

Justice

Anne-Marie Trevelyan

International Dev.

Transport

George Eustice

Environment

Brandon Lewis

Northern Ireland

Alister Jack

Scottish Sec. State

Simon Hart

Welsh Sec. State

Baroness Evans

Leader Lords

Amanda Milling

Party Chairman

Jacob Rees-Mogg

Leader Commons

Mark Spencer

Chief Whip

Suella Braverman

Attorney General

Stephen Barclay

Treasury Sec.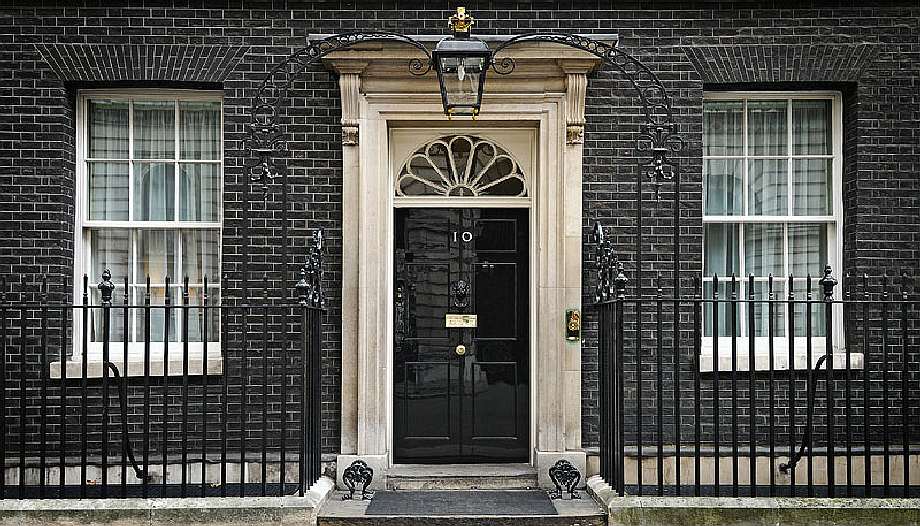 Conservative politics is based on delaying economic shortcomings by robbing Peter to pay Paul. One example of is the UK's nuclear policies. Another example of which is over-paying for roads and only 5% of your hard earned taxes going to road building and repairs - because there is so much corruption in central and local government.
That is why we have so many potholes: hence, pothole politics.
The evidence for which on on the streets and highways in your area. In Sussex the busy A271, makes commuting to Hastings or Hailsham dangerous, where the tarmac is narrow and flooding is likely to increase. Why is it so bad? Because under Cameron, May and now BoJo, they are turning our villages into housing estates, without the proper highways infrastructure, or other services to make it safe. See Suicide Junction, as a prime example of planning madness.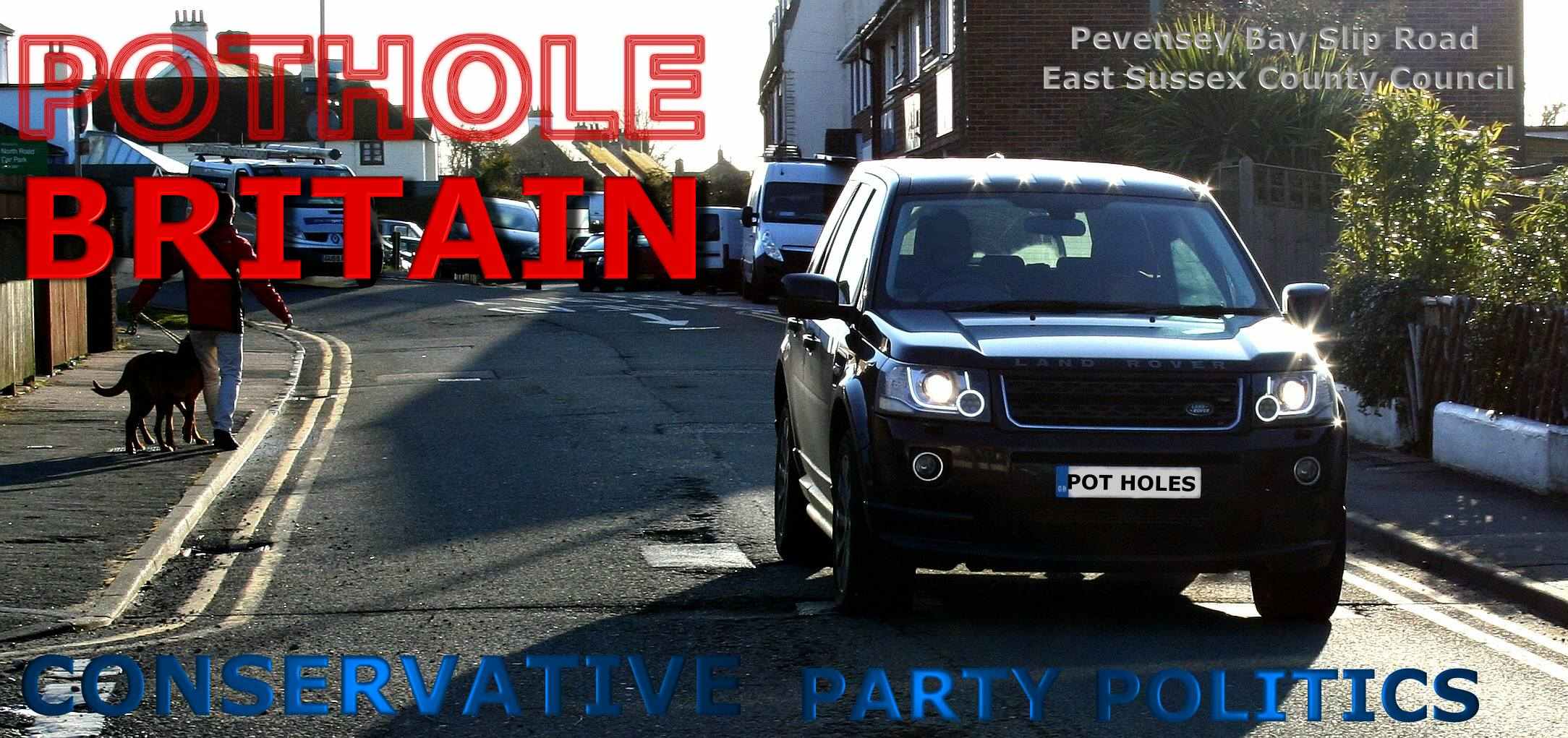 DOWNRIGHT DANGEROUS - We pay our taxes but get no value for all our hard earned pounds. Don't forget that our income is taxed along with just about everything we buy. Even buying a house is subject to stamp duty and dying also costs money with death duties. Shit! How are they getting away with bleeding the electorate dry like this? Fuel is taxed, drinks are taxed (that's okay by us), and using roads is taxed. Then there is car tax of course. We heard they are thinking of taxing sex, based on the length of your Johnson.
LINKS & REFERENCE
https://www.boris-johnson.com/