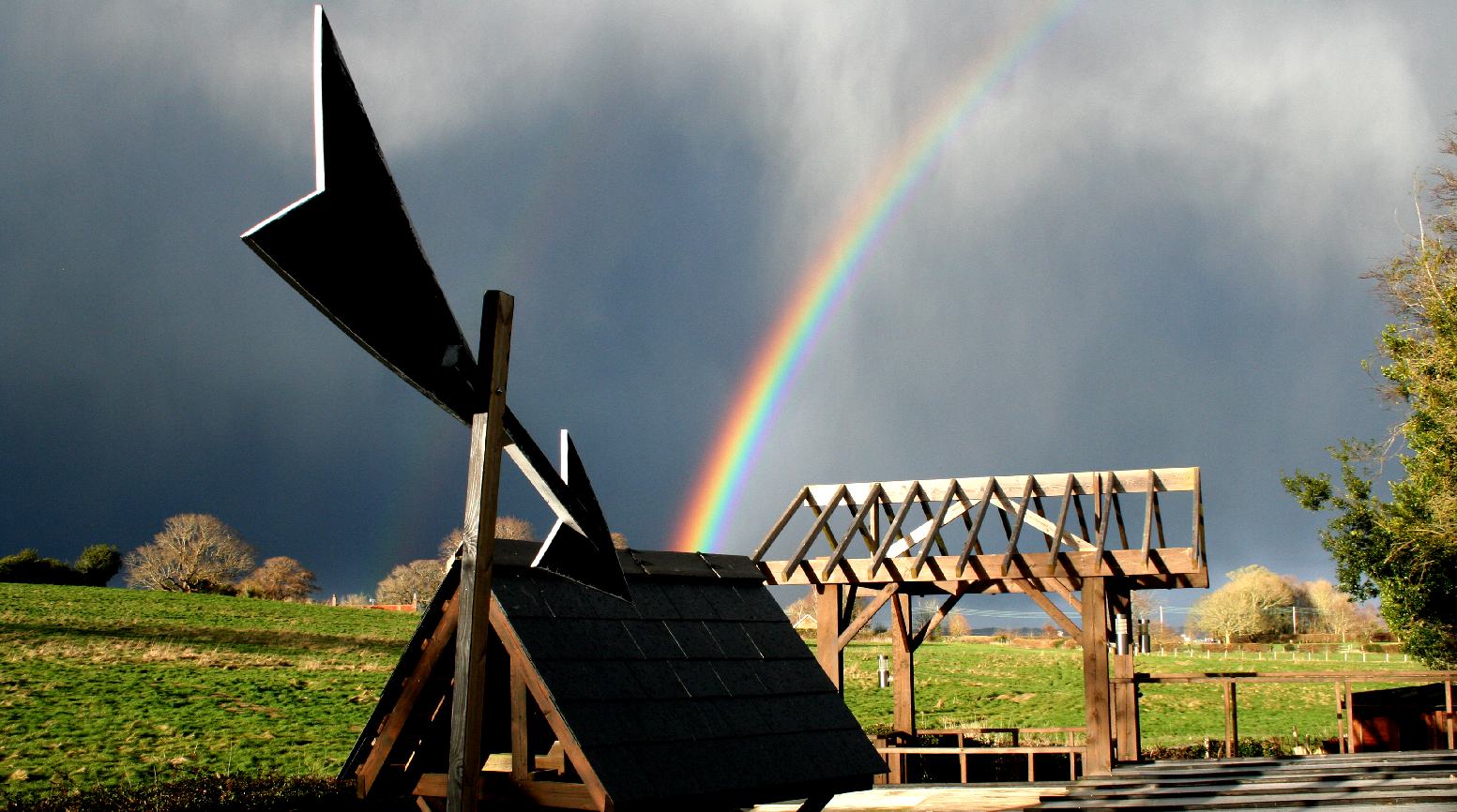 A BUM DEAL - Wealden have been preventing development anywhere near this well for over 30 years, but then when they got the chance to cause harm to their long term adversary, they leapt to granting consent for houses that they knew would create problems for those reliant on drinking water from this historic landmark. This allegation is the subject of investigation, as to corruption in local government, by way of organised planning crime.
If, as it appears, a corporation and two councils conspire to poison drinking water supplies, in failing to take the necessary precautions, that amounts to attempted murder, rather than corporate manslaughter. This is where simple negligence is rather a calculated risk, contrary to the duty of care that everyone owes to everyone else.
It matters not that the poisoning is over a prolonged period of time, or designed to cause emotional distress and financial loss. The duty to protect those enjoying the drinking water at risk, also constitutes fraud by omission - as in causing loss. In this case it will be a Joint Enterprise with Common Purpose, so carry both tortious and criminal liability. With conspiracy being the more serious offence.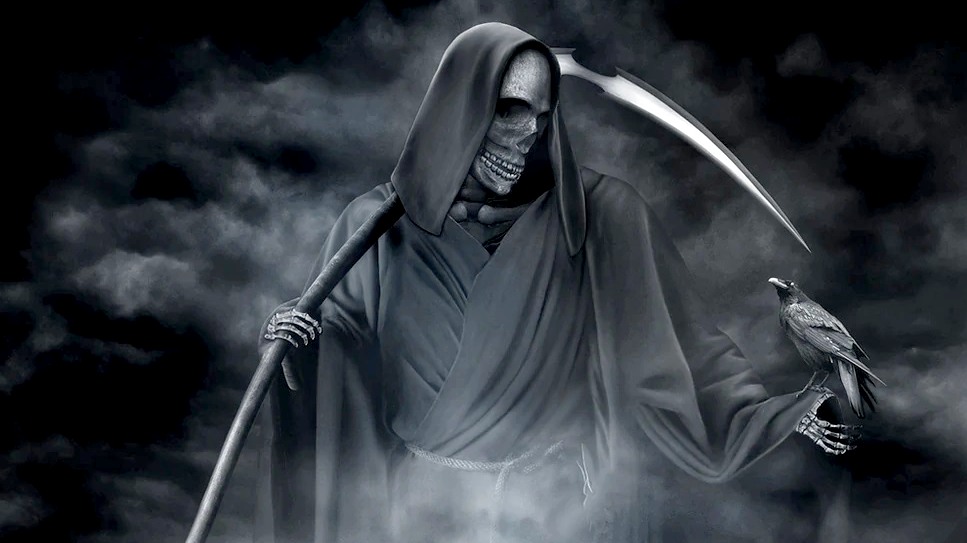 Negligence that is premeditated, or a calculated risk, should in our view be treated as murder, or at the very least as a conspiracy to abandon a statutory duty of care. Hence, should carry a life sentence. In the case of Clarion Group and Latimer Developments, and the allegation of favours, commonly known as impropriety, failure to declare interests - and of course bribes. Where a bribe need not be cash. It is alleged that Herstmonceux Parish Council did Tim Watson (former estate agent) a favour, and that in turn Wealden District Council did the Parish Council and the developers a favour, where the proposed development that is sure to cause poisoning of water supplies is outside the village boundary as per the Local Plan. The planning officers were Kelvin Willams and Claire Turner, under the leadership of their Chief Executive, Charlie Lant.
There had been a long history of this local authority and institutional discrimination, where certain officers and members should have declared an interest. The Register of Interests records no such interests being recorded. The question was asked in late January 2021, and replies are awaited.
...
POISONING WATER SUPPLIES - The well adjacent to the proposed development site will suffer contamination if this development proceeds. It is alleged that Latimer, Clarion and Wealden District Council have not taken suitable precautions to preserve this valuable asset for the occupiers of the old generating buildings. The question as to hydrocarbon and pesticide removal was asked by letter in later January of 2021. If no reply is received, this could lead to a Judicial Review.


....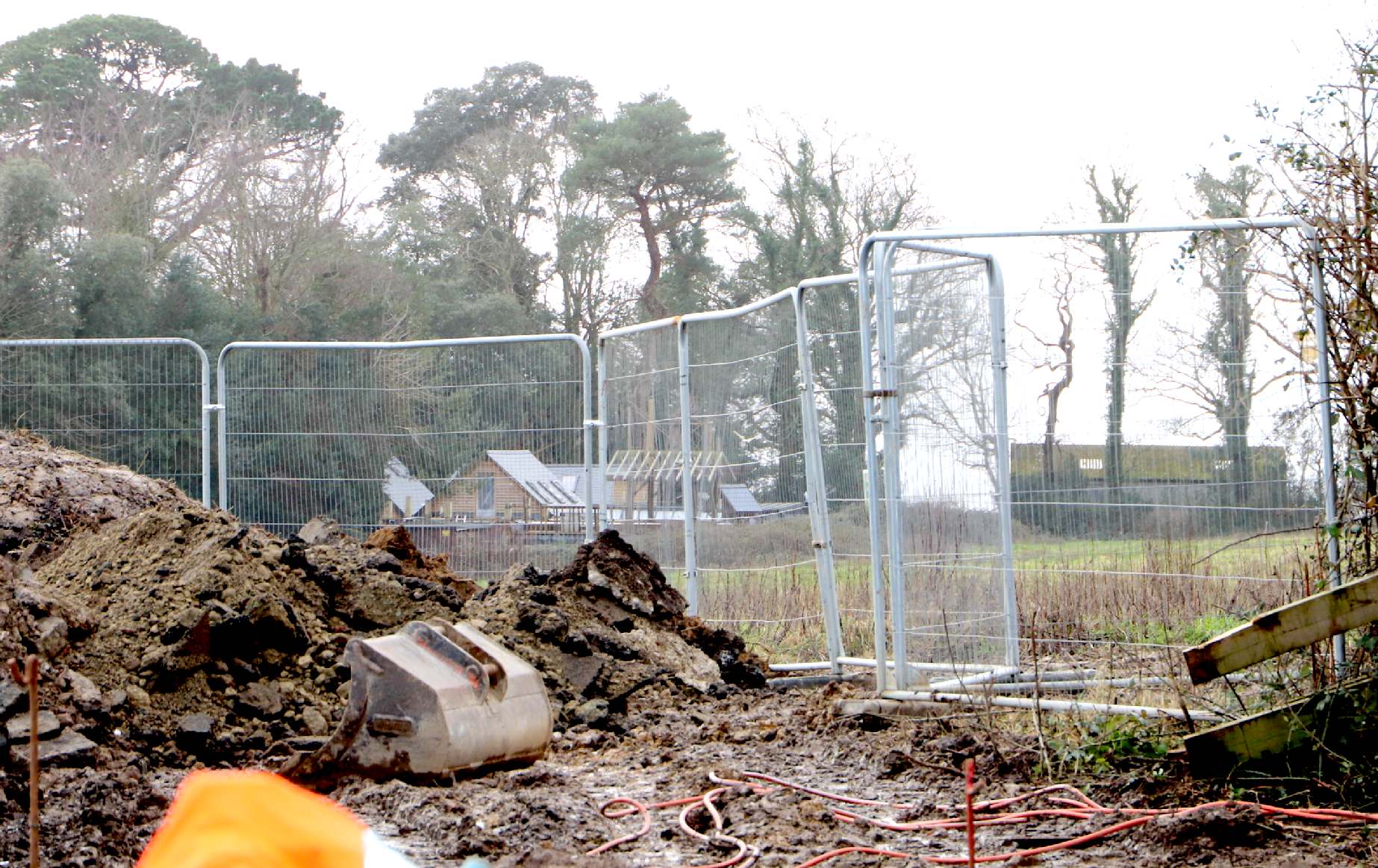 RIGHTS OF WAY - It is alleged that the local authority and the developers have failed to take account of a right of way from this entrance to the old generating buildings in the background. The electricity generating buildings date from C. 1900. It is claimed that the development of this field is sure to contaminate Lime Well, the only working well in the village, for which peaceful enjoyment should be preserved. Anyone purchasing a house within 100 yards of the well, is sure to be prosecuted by the Environment Agency under the Groundwater Regulations, should they use pesticides or leak oils onto/into the ground.
...
LINKS & REFERENCE
http:/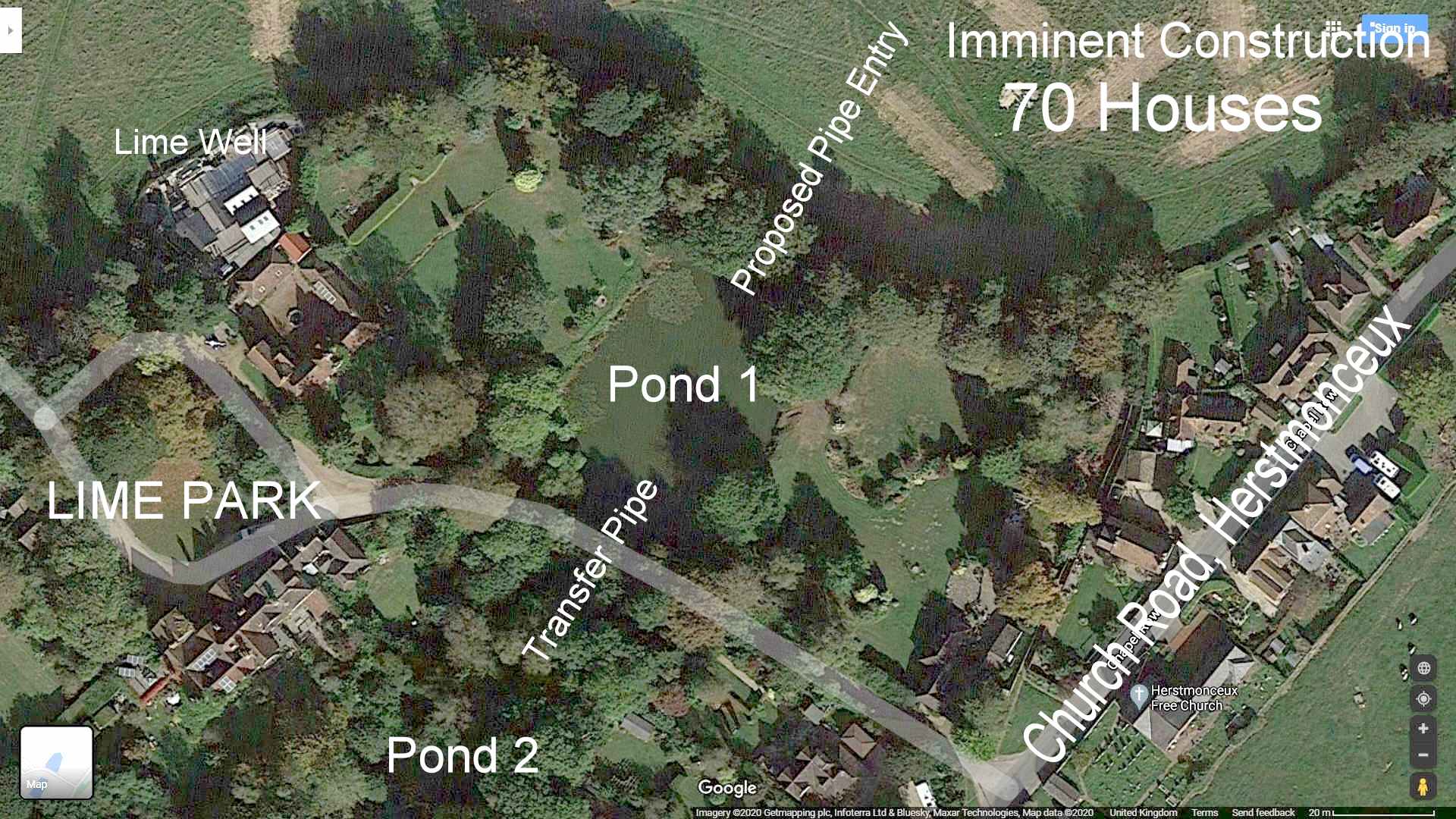 COUNTRYSIDE ABOMINATION & HUMAN RIGHTS VIOLATIONS - If you buy one of these (proposed) houses, not only will you be adding to global warming, but you could be letting yourself in for many years of litigation, not least of which is the potential to be charged under groundwater contamination laws. At least 40% of the houses shown are in a direct line to poison the only working well in the village - Lime Well - in the lower left of the picture. The developers will also fall foul of the Human Rights Act 1998, for interfering with the peaceful enjoyment of a water supply.