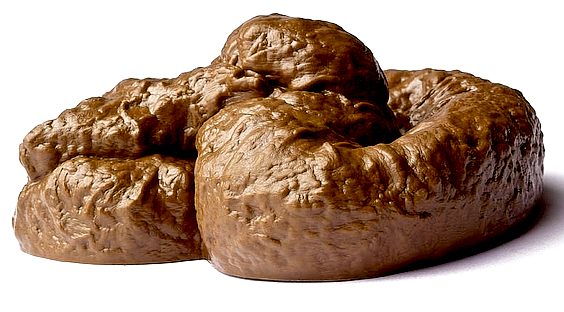 Oh pooh
In 2015, Timothy Watson, a former estate agent, applied for planning permission for 70 houses on a field adjacent to Lime Cross at Herstmonceux.
It is understandable really, he was getting on a bit and had invested in this field years ago. If he didn't strike while the iron was hot, he might lose the opportunity that he had (presumably) been waiting for. Nobody can blame him for wanting to profit from his investment, but was that a good enough reason to flout the underlying planning principles contained in the National Planning Policy Framework?
A near identical application followed in the name of a company, the reasons for which change of applicant are unclear, except perhaps for being once removed for posterity. If Mr Watson would care to enlighten us, we will publish his reasons in the interest of fair and balanced reporting. Links to the pre-conditions imposed by Wealden District Council are seen below.
Though what some might agree was a crap decision, Wealden passed the application in principle, in the process ignoring hundreds of local protestors. So much for representation of the people.
WD/2015/0090/ HERSTMONCEUX VILLAGE CONDITIONS A - Z INDEX
The land in question was sold to a consortium of developers at a price higher than it should have paid, thought to include Clarion Housing Group, Gleeson Developments, Latimer Developments and Thakeham Homes, but not necessarily all of them and there may be other later developments, such as selling on, that remains to be investigated.
The fact is that with £millions of pounds of profits at stake, the developers are sure to push hard and in so doing are prone to ignore potential pitfalls, such as groundwater pollution of the only local well in constant use as a water supply.
Indeed, the developers have denied that pollution in the form of pesticides and car oils, if spilt by the purchasers of the proposed new dwellings at Lime Cross, would find its way into the well serving the old generating complex. They have pooh, pooed the notion that rain water flows downhill and soaks into soil, carrying with it any soluble chemicals that may be harmful to human health.
Such denial of the obvious, suggests that those steering the proposed development may not be the full ticket mentally. For every person with normal understanding of rain and water flow, agrees that water is subject to gravity, and so flows down hills and slopes, etc. Logically then, if it rains on the slopes above the well adjacent to Lime Park, then natural soakage will mean that what began as rainfall, will end up feeding the groundwater, then water table or aquifer, that supplies the well.
When that happens, any spillages by the new owners or occupiers of houses on those slopes, will find its way into the drinking water supplies - and that is a criminal offence - for which the homeowners will be prosecuted by the Environment Agency.
The contractors for sewage disposal in Herstmonceux, as relates to this application and the subsequent detailed application is Southern Water.
Southern Water are used to dealing with shit. Shit is their bread and butter, physically and legally. They appear not to care about pumping shit from Church Road, via the A271, Gardner Street, to Victoria Road, despite the un-sustainability of such proposals and potential backwash to the village issues.
But there is more than mere human excrement to this story, the whole sordid story is held to be pretty foul in the telling. Because, the development is outside the village boundary and a no-go area in planning terms. How then did the Parish and Wealden councils pass the application, no questions asked?
As to affordable housing, it is likely that as the developers in the chain of ownership have overpaid for this parcel of land, that they may have priced themselves out of business, and will therefore seek to argue that they should not abide by the agreement to build 30 affordable homes, but seek to dilute that split on the basis of diminished viability.
Worse still, they may seek additional housing in this location, but if they do, even closer scrutiny should be applied to any future application, that may then demand 50% affordable housing, and tighter safeguards against poisoning the historic well in the adjacent Park.
On that score, it is buyer beware, the Courts have held that where a developer has overpaid for land, that that does not give them good reason to avoid their duty to provide low cost housing - even it it means that a development will not go ahead.
It is therefore for Wealden to insist that the developers build the affordable housing first, to avoid any ruses such as insolvency, as excuses to get out of the contract agreed. This is simply a breach of contract situation, where any court would uphold any council's insistence on affordable development up front on the basis of case precedent.
See: Parkhurst Road Ltd v Secretary of State for Communities And Local Government & Anor [2018] EWHC 991 (Admin).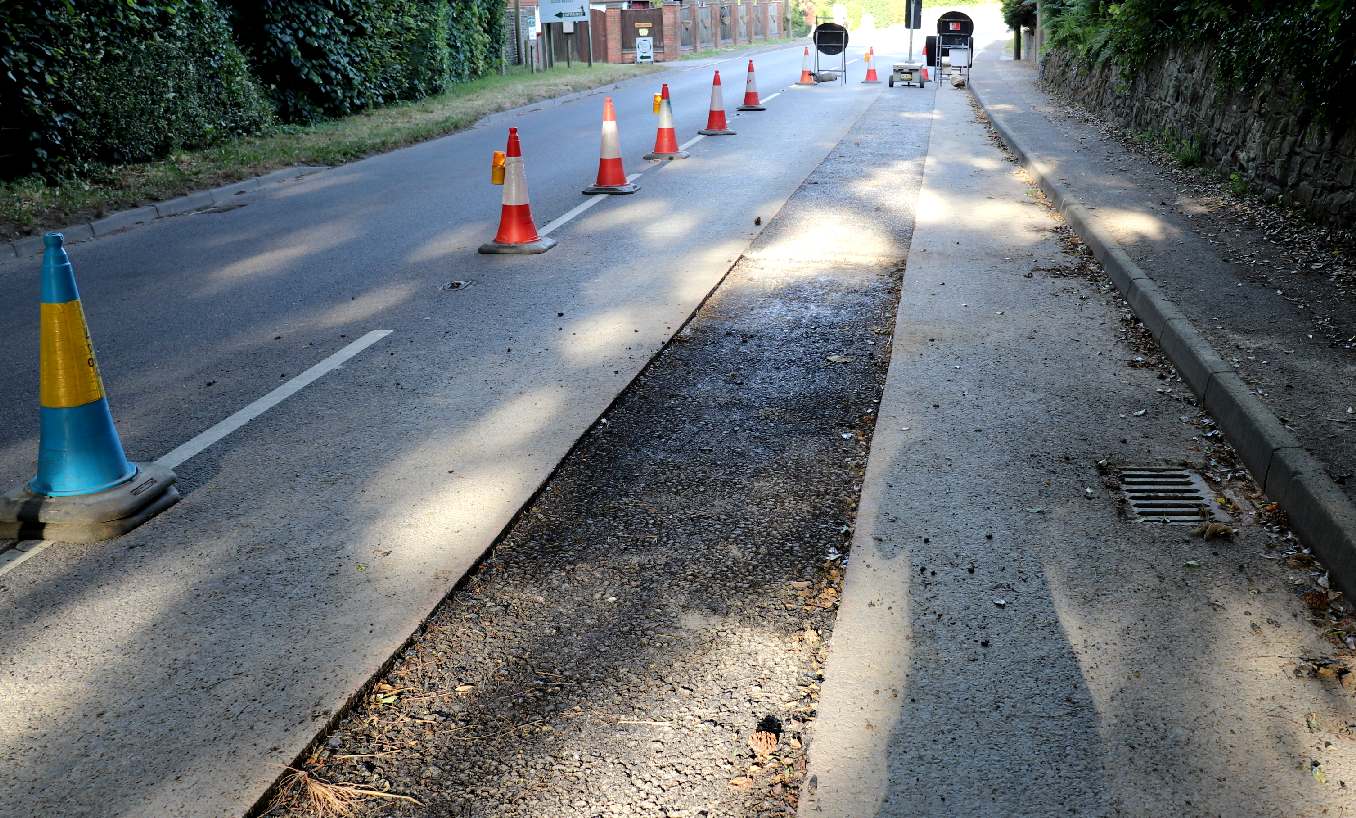 JUNE 2020 - Southern Water are nearing the turning into Chapel Row with their pooh pipe.
DO THEIR TREATMENTS MAKE SENSE?

When looked at under a magnifying glass, the decision to build a pumping station off Chapel Row (Church Road), and pump the putrid defecations up hill to meet with the A271, and then along Gardner Street to Victoria Road, adds more potential problems to an already problematic installation.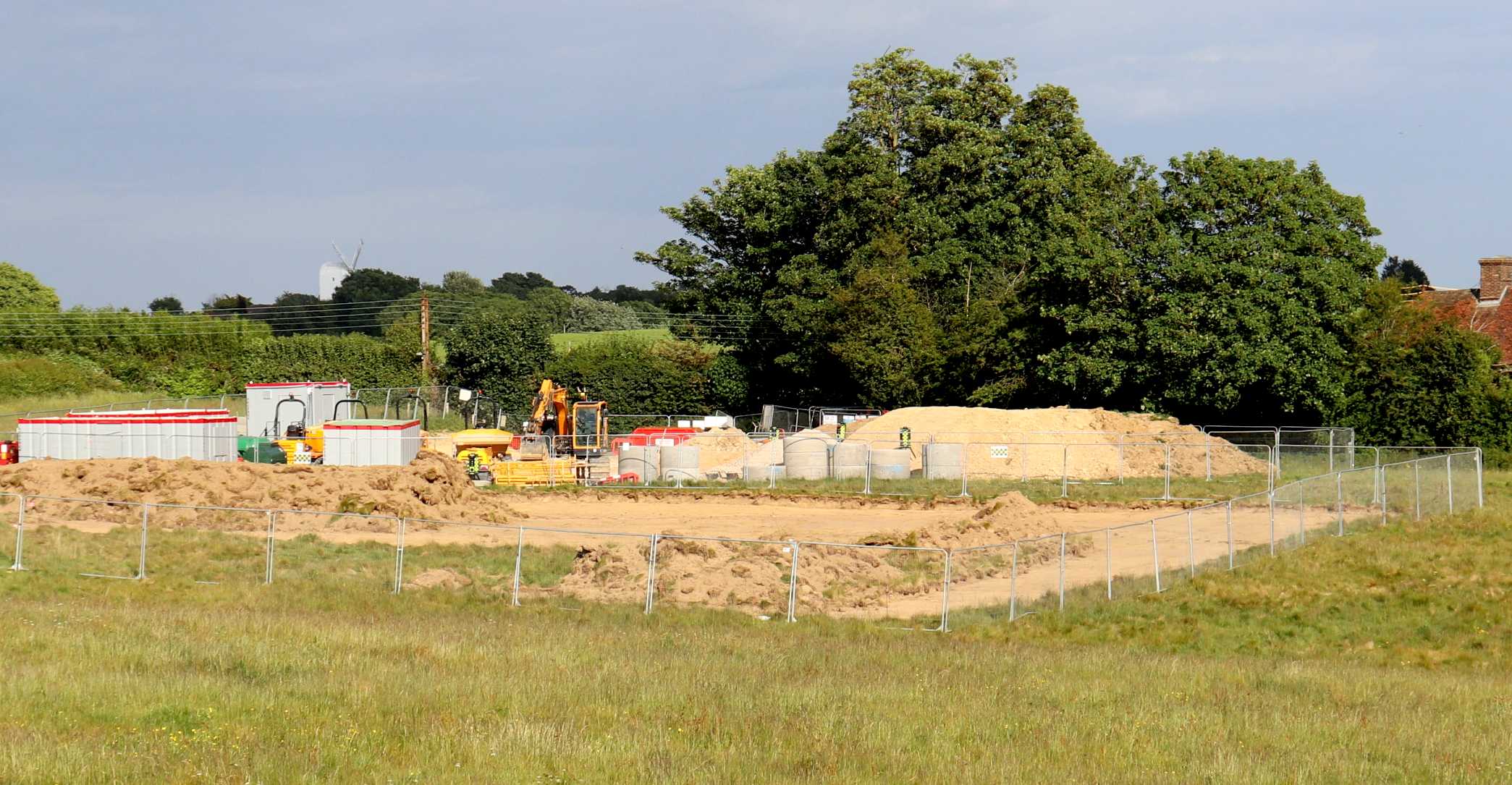 MAY 2020 - Southern Water getting stuck into their newest shit pumping station in Herstmonceux, Sussex. Human feces (or faeces) are the solid or semisolid remains of food that could not be digested or absorbed in the small intestine of humans, but has been rotted down by bacteria in the large intestine. It also contains bacteria and a relatively small amount of metabolic waste products such as bacterially altered bilirubin, and the dead epithelial cells from the lining of the gut. It is discharged through the anus during a process called defecation.
LINKS & REFERENCE
https:/