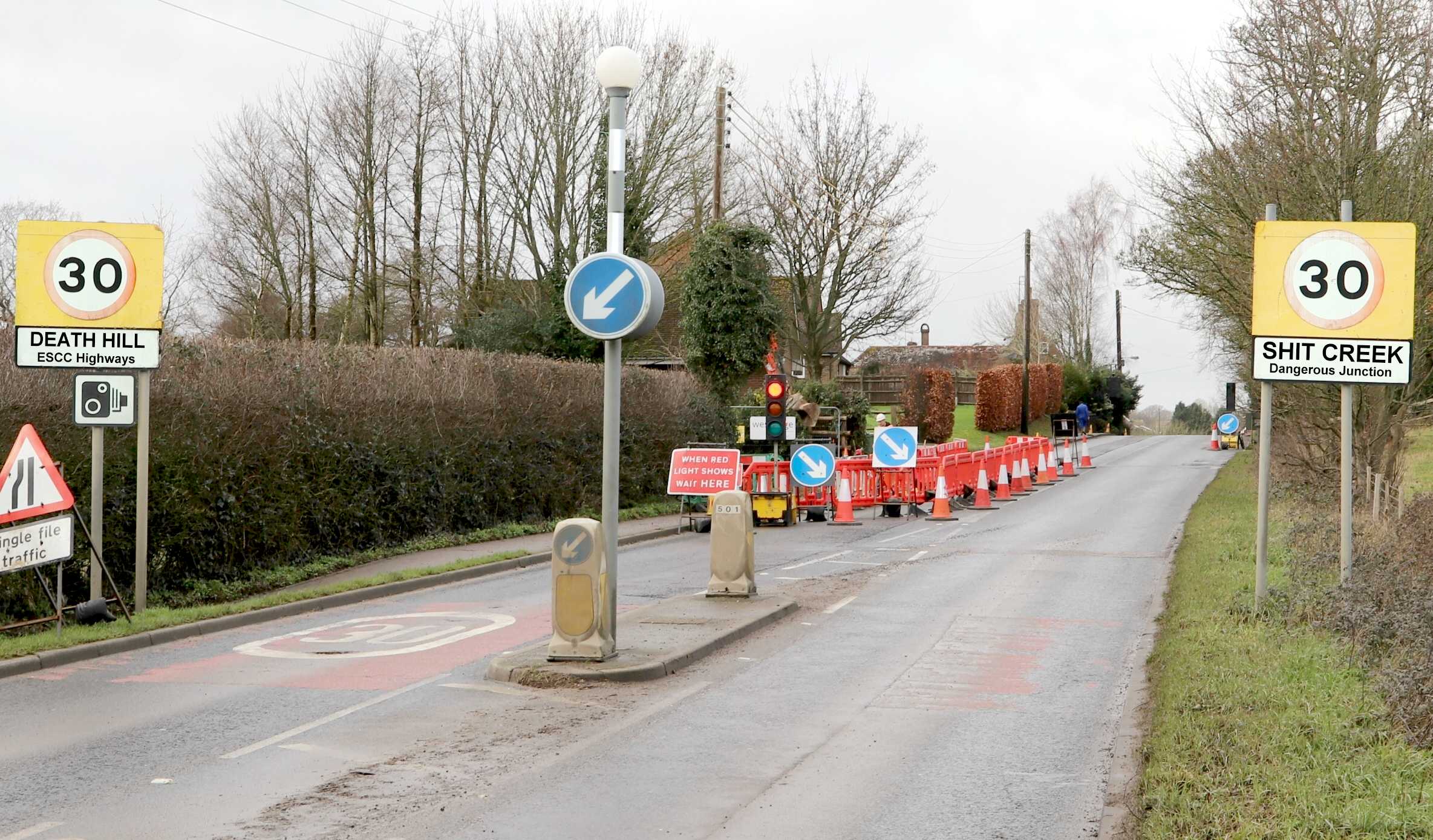 CORPORATE MANSLAUGHTER - Thought by many to be the most dangerous junction leading to a blind hill. What were East Sussex Highways thinking of in approving this tiny entrance, devoid of a suitable visibility play, in the process putting so many local residents and through traffic at risk. Locals are calling this stretch of road Death Hill, and the junction you can see being built on the left, Suicide Junction. And we agree with that sentiment. It is an accident waiting to happen in our view. This is the entrance to Shit Avenue, as the locals are referring to it.
Herstmonceux is being used like some kind of overspill dumping ground for those who work in Hailsham and a place where developers feel they can get away with murder in terms of cutting corners and shoddy building practices, witness the brown cliffs st Woodland's View.
But this entrance really takes the biscuit. If you look closely you might see the Grim Reaper lurking on the banks, just waiting for his unfortunate customers to pile into one another on a misty morning or evening during rush hours.
But who is responsible in the case of this potential accidents hot spot? Is it East Sussex Highways. Is it the developers, or is it the Council for passing the application when they should have known better? For sure, it will not be the unfortunate victims, because everyone warned about the dangers, and ESCC Highways and the developers ignored them.
Either way, with ESCC and WDC being corporations, the same as Latimer Homes and Westridge Construction, we are looking at a charge of corporate manslaughter, the same as with Railtrack plc and Grenfell Towers. It will not be the ground workers taking instructions, it will be the directors - and the money they made can be confiscated as proceeds of crime.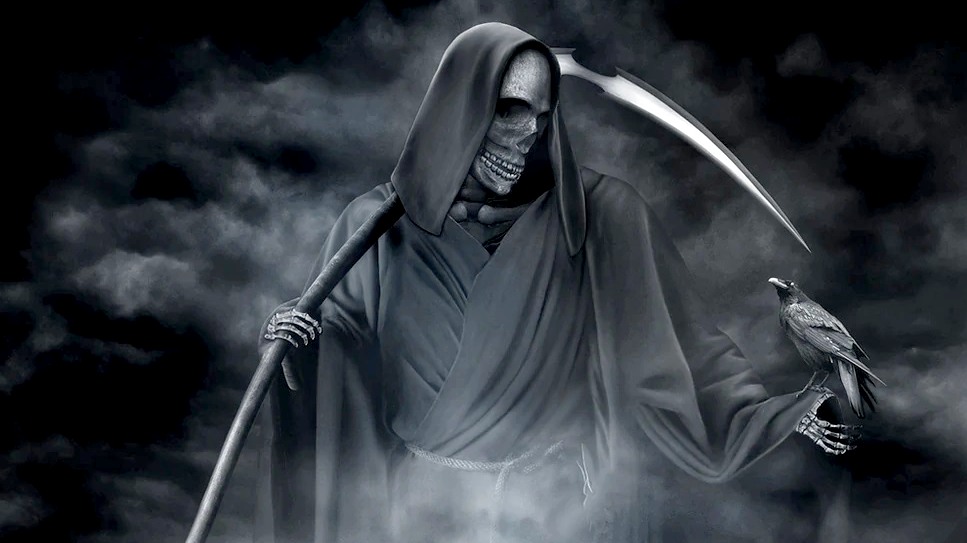 CAUSING DEATH BY DANGEROUS DRIVING - We imagine that a valid defence in this case would be that the visibility splay at Suicide Junction was inadequate, laying the blame at the foot of those involved in the development chain. Compensation might be claimed against injury or loss of any children that may be consequential upon failure of ESCC Highways to secure safety measures to the requisite standard. Pain and suffering relating to the parents anguish at the injury or death of their loved ones, or the loss of any adult might be claimed and confiscation orders made against the developer and/or the council in any case involving corporate manslaughter. This brings to mind the Wednesbury (Corporation) case that established the Rule of Reasonableness in making Judicial Review applications.
WD/2015/0090/ HERSTMONCEUX LIME CROSS CONDITIONS
NPPF - NATIONAL PLANNING POLICY FRAMEWORK A - Z INDEX
WD/2015/0090/MAO HERSTMONCEUX VILLAGE 70 HOUSES CONDITIONS A - Z INDEX
LINKS & REFERENCE
https:/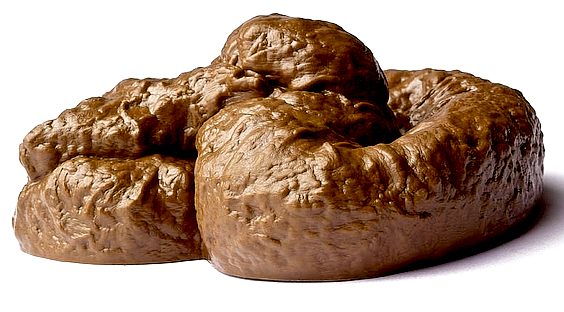 WHAT'S BROWN AND SMELLS OF SHIT? - That's right, decisions like granting permission for an access that clearly poses a danger to users of the A271 and those seeking to join the traffic flow during rush hour.