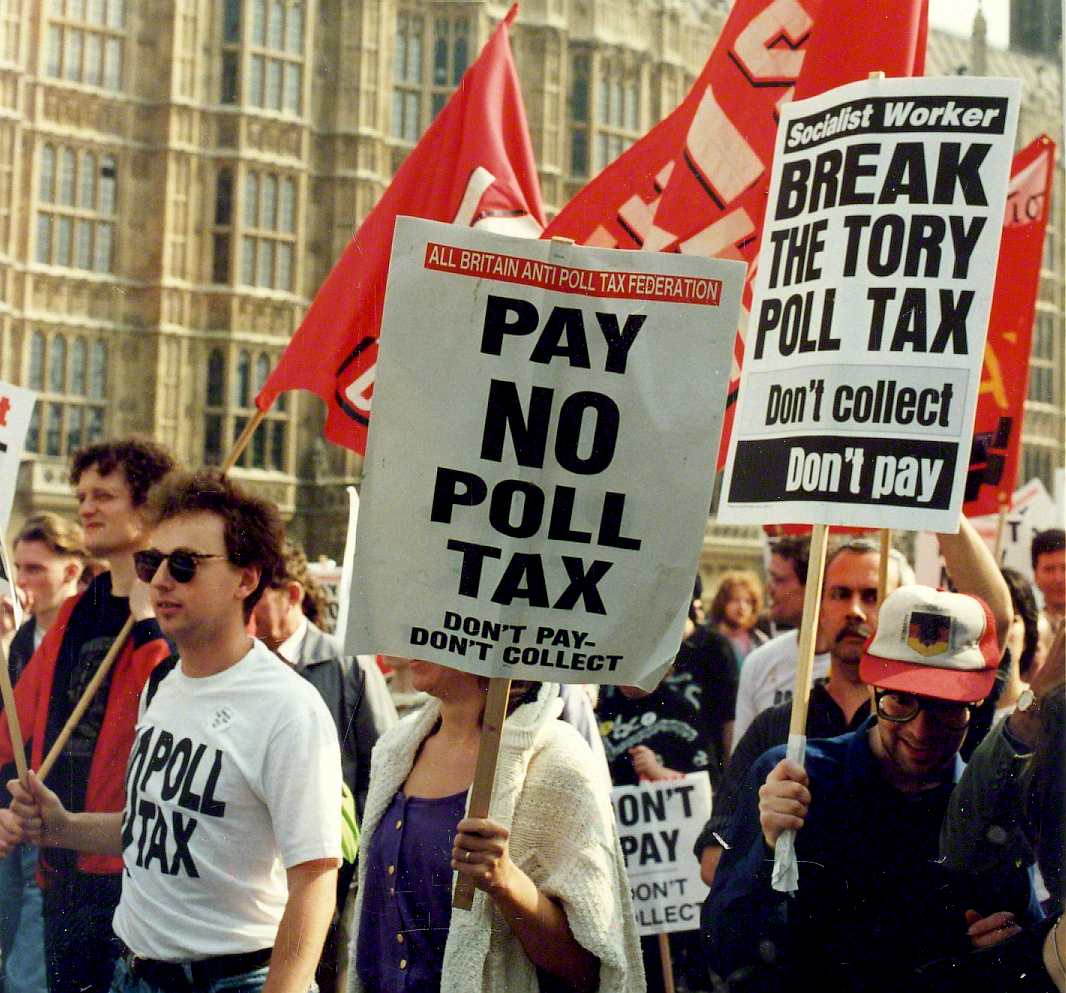 A BUM DEAL - Wealden have allowed themselves, as have other councils, to be blackmailed by property developers, because they are too chicken to use their powers to secure land for social housing, to help the homeless and low income families in temporary accommodation. In failing to protect the vulnerable members of society, councils are nothing less than accomplices to financial slavers. What is surprising is that we have not yet seen demonstrations by the homeless!
Land for genuinely affordable housing and self-builds, or flat packs can be secured by councils to comply with the directives in the National Planning Policy Framework as to 5 and 10 year rolling stocks of land - that at the moment local authorities are fighting shy of at high cost to sustainability and climate considerations.

Using their powers will prevent conflicts of interest and blackmail by greedy developers, where property companies are bargaining for 70% executive housing in return for 30% slightly lower priced housing (not genuinely affordable) for permission to build on land outside village envelopes.

Unfortunately, the 70/30 split is not working, especially so where councils are not including a condition that the affordable housing must be built first into a 106 agreement. Accordingly, developers are building the more expensive housing first, leaving councils high and dry, when developers then renege and fail to deliver any affordable homes, claiming that they cannot afford it.
But in fact, the developers never had any intention of providing the affordable quotient - and councils know this - so in failing to create a legally binding arrangement, the councils are themselves complicit, the reason being that they are also kleptocratic empire builders who don't really want affordable homes in their area. Forgetting, that we need a healthy and happy workforce, where we can no longer rely on cheap immigrant labour to bail out an economy built on slavery. We need a fairer society, where workers are appreciated, rather than despised and looked down on.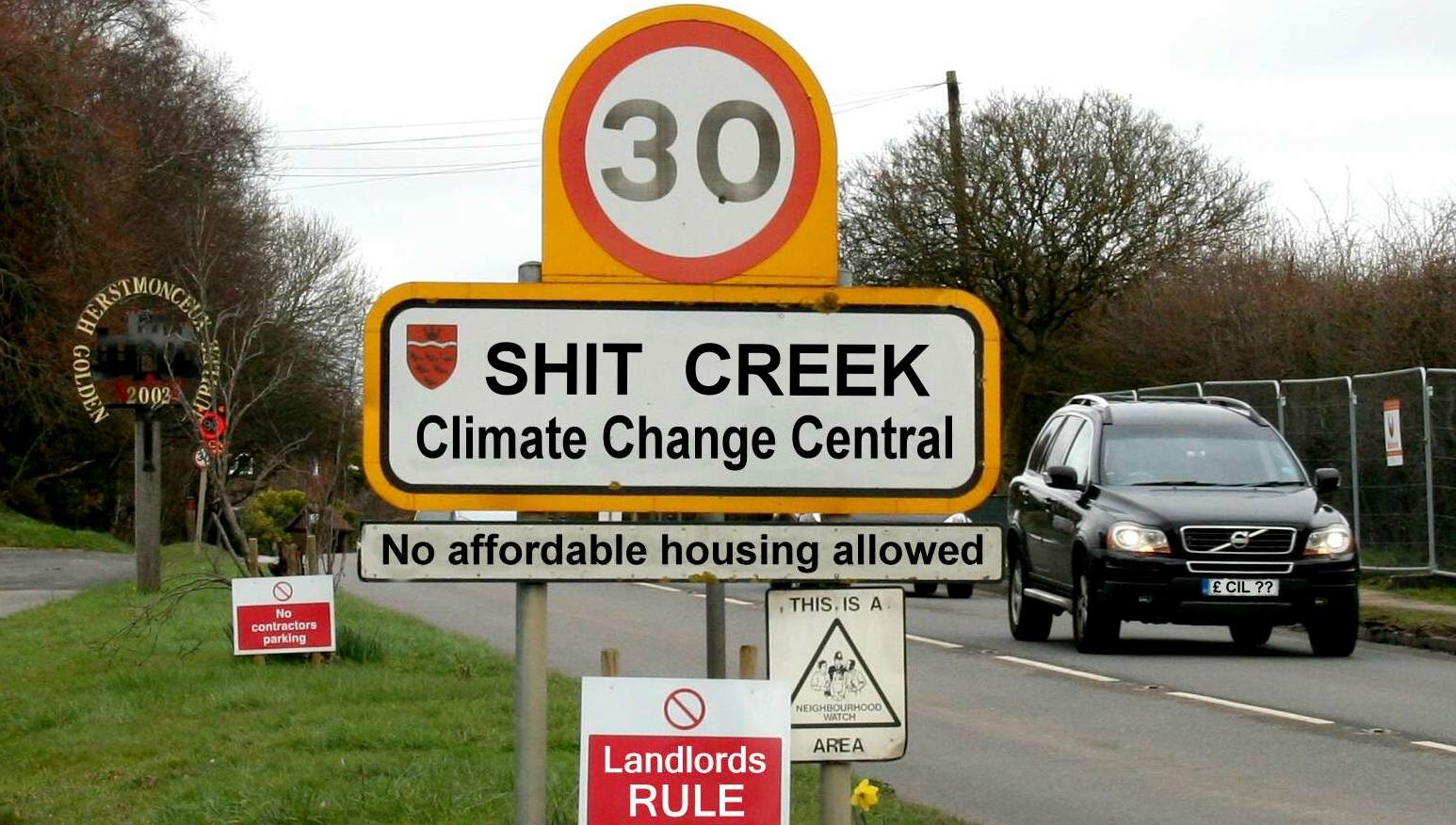 Planning cowards like Wealden District Council are part of the problem, taking a low risk strategy, that involves (possibly) backhanders to developers, not so much as brown envelopes stuffed with cash, but planning favours that amount to the same thing.
Compulsory Purchase Orders (CPOs) allow public bodies to force home and land owners to sell their property if it obstructs a regeneration project or it is in the public interest - for the "greater public good".

Similar mechanisms exist for transport schemes and Nationally Significant Infrastructure projects. For example, Heathrow are using a Development Consent Order (DCO) to secure their Compulsory Purchase powers, whilst High Speed Two (HS2) use a Hybrid Order which goes through Parliament. Hence there are myriad variations.

When a Compulsory Purchase Order is made, the authority cannot force you to sell. They are merely applying to a government department for powers to be able to force you to sell. Depending on what you and others do next, it may take months or years before they secure these powers, if they do at all. Hence, councils would have to plan years ahead, but most planning departments could not organise a piss up in a brewery, let alone comply with National Planning Policy, especially where it may upset cozy relationships with developers and land owners, who are to a high degree, friends of the councillors and officers of the councils.
This is a form of corruption, that is highly organised crime.

What does "compelling case in the public interest" mean?
It can be anything from new roads to shopping centres. But it could also mean your home is considered a danger to the public or it is a listed building that needs to be looked after. Watch out then for listing. It is better to be on a local list, that allow your property to be listed. Alternatively, offer the listed building to the council, and re-locate, to where compulsory purchase is unlikely.

REGENERATION
For regeneration schemes, the acquiring authority will need to meet a three point test:

- Does it meet the economic wellbeing of the area of administrative responsibility (e.g. the boundary of a London borough)?
- Does it meet the environmental wellbeing of the area?
- Does it meet the social wellbeing of the area?
Do public bodies have to negotiate to buy my home?
Yes, they are required to enter into meaningful negotiations. But councils are devious and not to be trusted. The bar has been set rather low in determining what is reasonable in the past. Compulsory Purchase should be a last resort, used only if agreement cannot be reached voluntarily. As you may imagine, purchasing green belt from canny farmers will not be easy, where they spend their life acquiring land in the hope that it might one day become building land. See Timothy Frank Watson, as an example of speculation that is anti-social.

How much do they have to pay me for my home?
They are required to pay what the Market Value would be in the absence of the regeneration scheme. This can be very different to recent blighted sales. In addition, you may be entitled to an addition 10% or 7.5% depending on circumstances.

There is unfortunately no allowance made for whether or not the Market Value is higher or lower than when you bought it.

You'll also be entitled to reasonable costs for appointing a Chartered Surveyor specialising in Compulsory Purchase to value, negotiate and guide you through the process and for a solicitor to transfer ownership to the buyer if agreement is reached.

You'll also be entitled to disturbance compensation which can cover certain costs for buying somewhere else and allow you to recover costs or losses relating to your existing home such as with carpets, curtains, disconnections and reconnections. Entitlement does vary according to circumstances, so it's best to get professional advice from the Chartered Surveyor representing you.

Isn't that unfair?
In France public bodies have to pay 1.5 times the price of the property to make up for the inconvenience of a compulsory purchase. But the argument against doing that in the UK is that it would encourage speculators to buy up properties in order to profit from CPOs.

Do I have to enter into negotiations?
Not necessarily, but it is advisable to. You should however reply to their correspondence, outlining things such as details of your ownership of the land and names of any other interested parties. If you fail to do this you may be breaking the law.

What should I do if I think my home is affected by a CPO?

1. If you want to find out if someone is trying to get a CPO for your home you should contact your local council.

2. Once you know who is trying to purchase your home, contact them and find out who is in charge of corresponding with people whose homes might be purchased.

3. Make sure you keep a record of all your correspondence with that body – it could be vital if the case goes to court.

4. Also, keep a record of expenses that you've taken on as a result of the CPO – you may be able to claim these back. Keep in mind that you have a duty to mitigate your loss, which means that you won't get paid for things that are made more expensive by your own actions.

5. Take professional advice early. A Compulsory Purchase Chartered Surveyor may be able to answer your questions very quickly and look to protect your position early on.

Can I negotiate directly with the public body that is trying to purchase my property?
Yes, they could agree to meeting some of your demands if you agree not to object through the official channels.

But if you are going to officially withdraw your objection, make sure you have a signed agreement with the body that is trying to purchase your property and show it to your solicitor or chartered surveyor.

However, homeowners affected by Compulsory Purchase tend to do far better if they have professional advice from a Chartered Surveyor who specialises in CPO. The acquiring authority will normally have expensive professional advice guiding them and the law requires them to pay for you to receive the same. Costs of course must be reasonable.

Should I try and use the negotiation stage to push the price up?
You could, but don't push your luck, if the negotiations fall through, you face losing your home by force and you could end up getting paid a lot less. Your negotiation strength fluctuates through the process, up and down. It is a myth that the longer you wait, the more you get.

How do I object to a CPO?
All objections have to be made in writing to the appropriate Government minister or member of the Welsh Assembly. The body trying to acquire your property has to provide you with the contact details for this person and the time period for objecting.

Who can help me object to a CPO?
Get professional help when it comes to objecting to or negotiating a CPO. A solicitor or chartered surveyor should be able to help.

What can I object to? Is it 'all or nothing?

No, you may be happy with the overall proposal but want to make small changes, such as:

- Measures that would reduce the visual impact of the scheme.
- Changes to the location of the scheme.

But you can also object to the scheme entirely. However, if you attempt to object to the general concept of CPOs your case will be rejected.

There are limited grounds on which objections can be submitted. If not submitted by a qualifying party in a qualifying time and on qualifying grounds and to the correct place, objections can be rejected. You may therefore feel more comfortable appointing someone to represent you. A Chartered Surveyor for example, could submit your objection. Some may charge but some will submit an objection without charge if you also agree for them to represent you in negotiations for which the authority will be responsible for their reasonable costs.

What happens if my objection is not upheld at the Public Inquiry?
You can challenge a CPO in the High Court under the Acquisition of Land Act 1981. But you must do this within six weeks of the first time it is published in the first newspaper. However, this is extremely rarely successful and can be very expensive.

What sort of complaints will be considered by the High Court?
It will consider claims that:

The powers granted in the CPO go beyond the powers permitted by the Act of Parliament under which they are being sought.
The procedural rules have not been followed correctly.
That the minister or inspector has not acted properly in reaching a decision – this could mean the evidence was either lacking or irrelevant.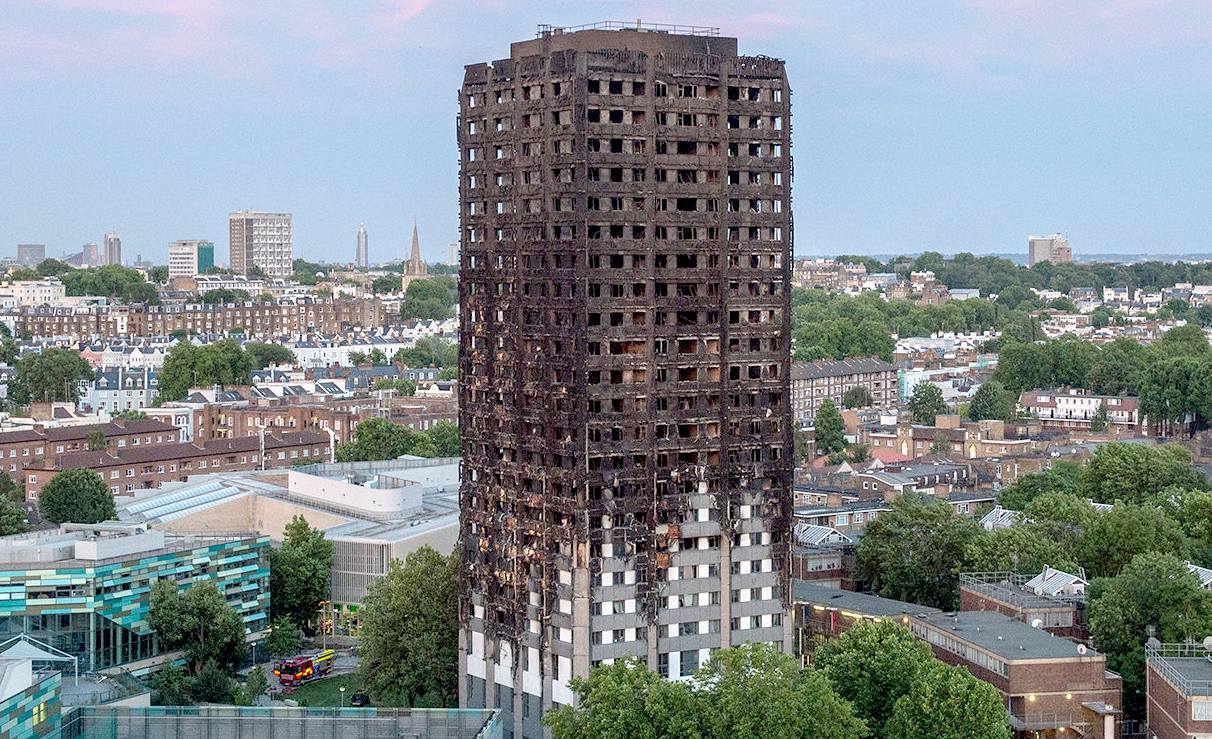 SYMBOLIC - Grenfell Towers is an example of council/developer negligence in terms of safety, but villages in the south east of England and other areas are also being overdeveloped without the infrastructure and services to support the Conservative building boom supported by BoJo the Clown and his Comedy Cabinet, where thousands of expensive executive houses are being crammed into once peaceful villages, while hundreds die sleeping on the streets and hundreds of thousands more are under threat of eviction, or are in temporary accommodation - due to the lack of construction of affordable homes. What are the boys from Brazil Eton playing at?
LINKS & REFERENCE
http:/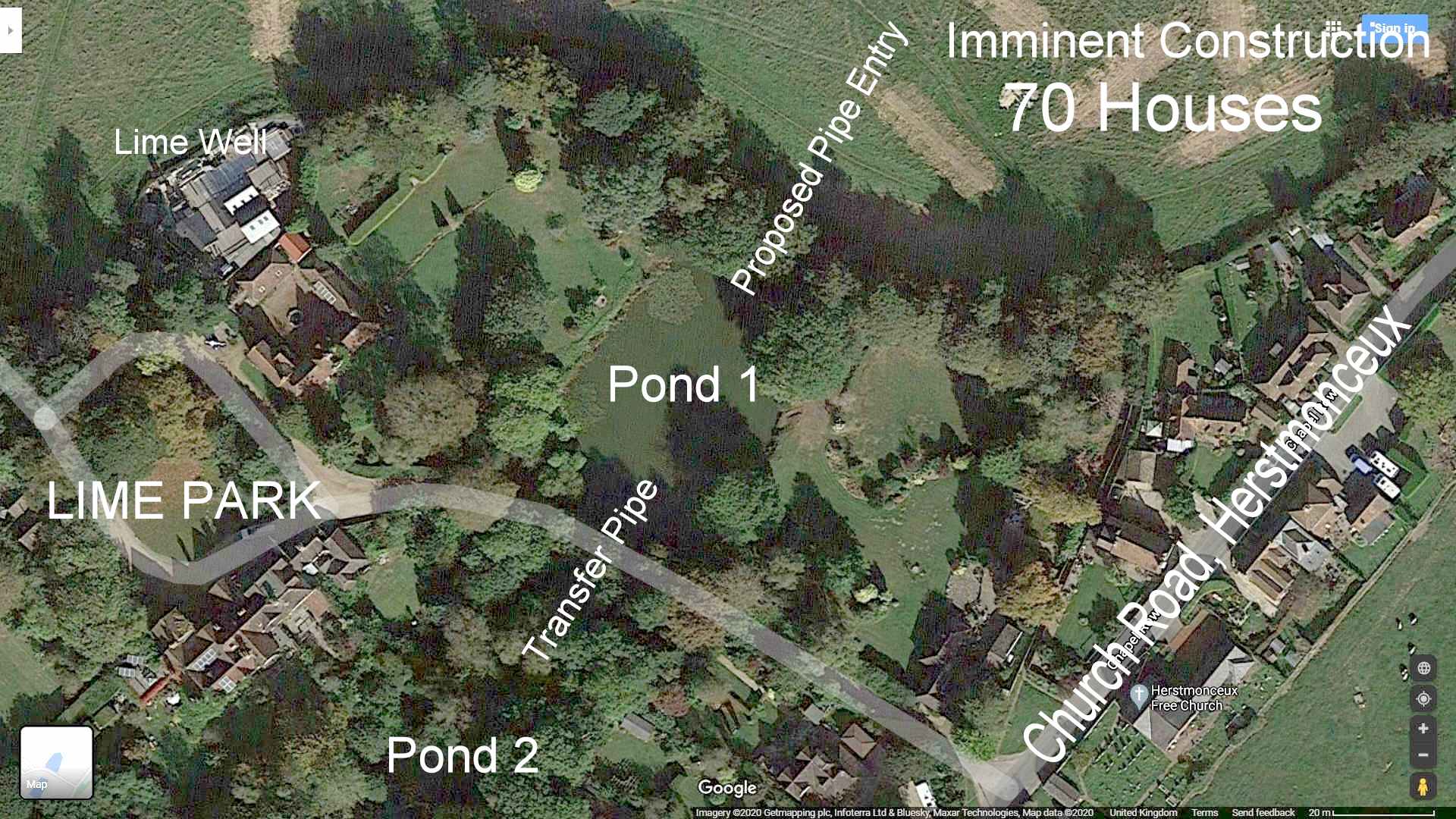 COUNTRYSIDE ABOMINATION & HUMAN RIGHTS VIOLATIONS - If you buy one of these (proposed) houses, not only will you be adding to global warming, but you could be letting yourself in for many years of litigation, not least of which is the potential to be charged under groundwater contamination laws. At least 40% of the houses shown are in a direct line to poison the only working well in the village - Lime Well - in the lower left of the picture. The developers will also fall foul of the Human Rights Act 1998, for interfering with the peaceful enjoyment of a water supply.