Being a friend of a woman who is connected with a known sex offender, does not make the former Prince guilty of a crime. If, as it appears may be the case, the Duke has in the past been more than just a friend to Ms Maxwell, that may explain why he stood by her in difficult times. Especially with a reputation like Randy Andy's.

Dame Cressida Dick, the head of the Metropolitan Police, when asked about Andrew's case earlier in the year said: "As a result of what's going on, I've asked my team to have another look at the material. No one is above the law." (Dick herself facing calls to quit her job, in the wake of Sarah Everard's murder by Met Police officer Wayne Couzens.)

British police have scoped Giuffre's allegations before but always concluded it was a matter for U.S. authorities.

Giuffre's lawyer, Sigrid McCawley, told the Sunday Times: "Given the clear and compelling evidence implicating Prince Andrew, the Metropolitan Police should reopen its investigation and stand by their statement that no one is above the law."

THE GUARDIAN 10 OCTOBER 2021 - Met police drop investigation into Prince Andrew in Virginia Giuffre case

Officers made decision after reportedly talking to Giuffre and a review of documents

The Metropolitan police are taking no further action after a review prompted by Virginia Giuffre, who is taking legal action against Prince Andrew.

Met officers made the decision to drop their investigation on Sunday, after reviewing several documents, including one relating to an ongoing US civil lawsuit concerning Giuffre, who alleges she was forced to have sex with the prince when she was 17 years old.

In an interview in August, after Giuffre filed the lawsuit, the Met commissioner, Dame Cressida Dick, said "no one is above the law" and that she had "asked my team to have another look at the material".

The Sunday Times reported that Met officers had since questioned Giuffre, who now lives in Australia, about the allegations. It said it was unclear whether they had taken a formal statement from her.

The Met said while its review is "complete", it will continue to "liaise with other law enforcement agencies who lead the investigation into matters related to Jeffrey Epstein".

The lawsuit accuses Andrew of sexually abusing Giuffre at the home of the socialite Ghislaine Maxwell in London and at properties owned by Epstein, the disgraced financier who died in prison in 2019 while facing charges of sex trafficking.

The prince has "absolutely and categorically" denied having sex with Giuffre and Buckingham Palace has called the claims "false and without foundation".

Dick said in August that there had already been two previous reviews of the case. She said matters for consideration included whether there was evidence of a crime and whether the UK was the right jurisdiction for the case to be dealt with.

A now notorious photo of Andrew with an arm around Giuffre's waist is said to have been taken by Epstein at the home of his friend Maxwell during a visit to London in 2001, when Giuffre was about 17. Sources said to be close to the prince have suggested the photo was faked – a claim vehemently denied by his accuser – while Andrew has said he has "no recollection" of meeting her.

Giuffre's US lawyer, Sigrid McCawley, a partner at Boies Schiller Flexner, told the Sunday Times: "Given the clear and compelling evidence implicating Prince Andrew, the Metropolitan police should reopen its investigation and stand by their statement that no one is above the law."

In a statement a Met spokesperson said: "We would not confirm who we may or may not have spoken to."

Giuffre claims in the lawsuit that she was "lent out for sexual purposes" by Epstein, a registered sex offender, including when she was a minor under US law. The prince faces a deadline of 29 October to formally respond to the lawsuit, which seeks unspecified damages.

In August it was reported that Andrew was considered a "person of interest" in the investigation into Epstein and Maxwell.

The phrase "person of interest" is used by law enforcement to refer to someone who has not been arrested or formally accused of any crime, but can refer to someone who may have information that would assist the investigation.

Maxwell, who is facing trial in New York in November, has pleaded not guilty to sex trafficking charges regarding her alleged involvement with Epstein.

Andrew, 61, stepped back from royal duties in 2019 in the aftermath of a disastrous interview with Emily Maitlis for BBC's Newsnight. He told Maitlis that he could not have had sex with Giuffre at Maxwell's London home on the date in question because he was at home after attending a children's party at Pizza Express in Woking.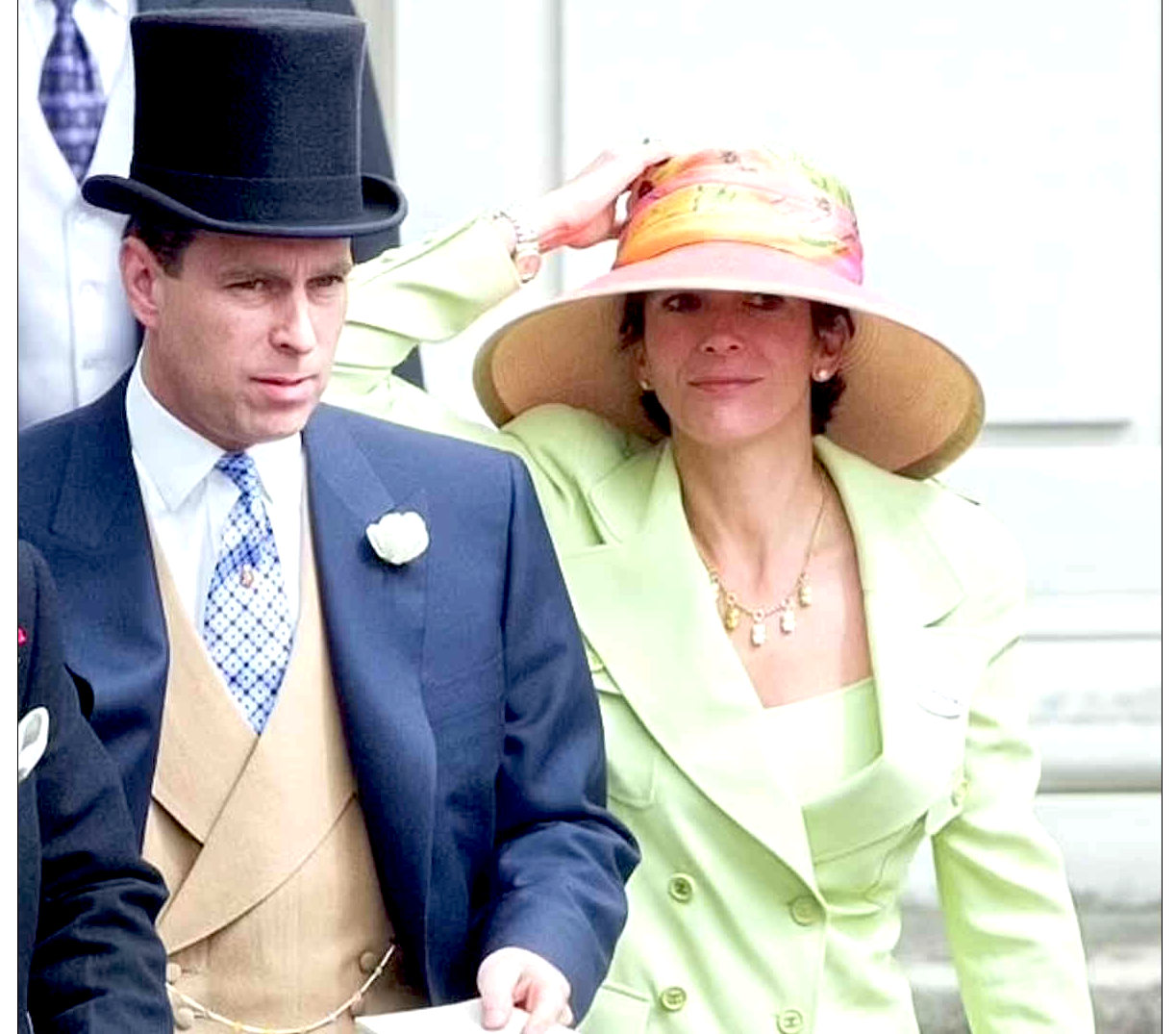 DAILY MAIL 2 JANUARY 2022 - Met Police under pressure to quiz Prince Andrew after friend Ghislaine Maxwell's conviction - as it's claimed Duke continued to socialise with her for years despite 'cutting ties' with her paedophile billionaire boyfriend

The Metropolitan Police must probe any links Jeffrey Epstein and Ghislaine Maxwell had with the UK even if that includes Prince Andrew, legal experts have claimed.

The force should look into all alleged offences committed in Britain 'without fear or favour', former officers and prosecutors said.

They claimed Maxwell's conviction meant cops could no longer dodge launching an investigation into allegations centred in the country.

But the Met has so far maintained it continues 'to liaise with other law enforcement agencies who lead the investigation into matters related to Jeffrey Epstein'.

It comes amid claims Prince Andrew still socialised with Maxwell long after Epstein was known to the police for being a paedophile.

The Duke was even reportedly guest of honour for her birthday party at Dorchester Hotel in London as late as December 2012.

Former Chief Crown Prosecutor for the north west of England Nazir Afzal, ex-police detective constable Maggie Oliver and retired Met detective sergeant Steve Morris are calling for the Met to launch a probe.

Mr Afzal, who spearheaded the Rochdale child grooming case in 2012, told the Express: 'The Met has previously said there is not enough evidence but that is because it has not been investigated.

'It must now properly investigate and see where it takes them and if that involves interviewing His Royal Highness then it must do that, as what it is meant to do is investigate without fear or favour.'

Ms Oliver said: 'My fear is with these decisions based on people in high places that there is a reluctance by the authorities to dig deep for fear of upsetting the apple cart.'

And Mr Morris added the Duke of York should at least be interviewer under caution over any links he had to the former couple.

One of the claims centred on the UK is that Virginia Roberts was trafficked to the country to have sex with Prince Andrew in 2001, which he denies.

Meanwhile it was claimed the Royal continued to socialise with Maxwell for years after the depravity of her then boyfriend Epstein emerged.

He reportedly sat opposite her at her 51st birthday party at the China Tang restaurant in the Dorchester two years after he went to New York to cut ties with Epstein.

A source told the Sunday Times: 'The guest list was top notch. There were many very interesting people there who clearly liked her [Maxwell].' Epstein was not there.

Andrew first met him via Maxwell in 1999 and he invited them to stay at Balmoral later that year.

They were invited to Windsor Castle in 2000 for his 40th birthday party as well as three others.

US police first probed Epstein's abuses in Florida in 2005 and he was jailed for 13 months after a plea deal in 2008.

Prince Andrew was pictured with the paedophile again in New York in December 2010.

He told Newsnight in 2020 that he had only been there to tell the financier he was severing ties.

He also told the programme his last contact with Maxwell had been earlier that year at a rally.

He said he had seen her before the July, insisting it was before Epstein was arrested and charged with sex trafficking.

Last week the Duke was asked to produce key documents in support of his alibi he did not have sex with his American accuser - including confirmation he did not sweat.

Virginia Giuffre's legal team requested a wealth of information from Andrew's lawyers as they probe his BBC Newsnight interview when he said he was visiting a Pizza Express on the day of the claimed sexual encounter.

Ms Giuffre is suing the Queen's son for allegedly sexually assaulting her when she was a teenager and claims she was trafficked by disgraced financier Jeffrey Epstein to have sex with the duke, and was pictured with the royal and his friend Ghislaine Maxwell during the period the alleged intercourse took place.

Andrew has denied all the allegations.

Her lawyers have also requested travel documents detailing Andrew's movements on Epstein's planes and to his various homes, the duke's visit to Pizza Express in Woking and London's Tramp nightclub where Ms Giuffre alleges she danced with a heavily sweating Andrew before they had sex.

Maxwell, 60, was convicted in America on Wednesday of helping to entice vulnerable teenagers to the properties of Epstein, her former boyfriend, for him to sexually abuse between 1994 and 2004.

She was labelled 'dangerous' by the prosecution and faces the rest of her life in jail, and her friendship with Andrew has seen renewed scrutiny of Ms Giuffre's civil claim for damages against the duke.

Andrew's legal team have rejected the requests for the documents citing various reasons, including the information is protected from disclosure by rights of privacy under the US constitution and Article 8 of the European Convention on Human Rights.

His lawyers also state in papers filed to a New York court, the documents requested are already publicly available or the requests are 'unduly burdensome, oppressive... duplicative and over broad'.

Andrew's much anticipated appearance on BBC's Newsnight in November 2019 was an attempt to defend his reputation in the wake of the Epstein sex scandal, but he opened himself up to further accusations with critics saying he failed to show remorse for the financier's victims.

The duke denied he slept with Ms Giuffre on three separate occasions when questioned by Newsnight presenter Emily Maitlis, saying one encounter did not happen as he had taken his daughter Princess Beatrice to Pizza Express in Woking for a party and they spent the rest of the day together.

The same sexual encounter, which the American said began with the royal sweating heavily as they danced at Tramp nightclub, was factually wrong, the duke said, as he had a medical condition at the time which meant he did not sweat.

Ms Giuffre has alleged in the past she had sex with Andrew in London and New York when she was aged 17, a minor under US law, and again aged 18 on a private Caribbean island owned by Epstein where an orgy took place.

In response to the decision not to provide information, Ms Giuffre's legal team said in court documents: 'If Prince Andrew truly has no documents concerning his communications with Maxwell or Epstein, his travel to Florida, New York, or various locations in London, his alleged medical inability to sweat, or anything that would support the alibis he gave during his BBC interview, then continuing with discovery will not be burdensome to him at all.'

Maxwell's brother Ian Maxwell told BBC Radio 4's Today programme his sibling's trial was not fair and he thinks her appeal against the verdict will succeed.

Pressed on whether the women who testified against his sister were lying, he replied: 'Of course, the prosecution didn't put into evidence the prior interviews they had with these accusers, which showed a completely different case.

'Memory is faulty, and so, in my view, the trial that has occurred was not a fair trial from Ghislaine's perspective. And that is why she's going to appeal, and I think she'll be successful.'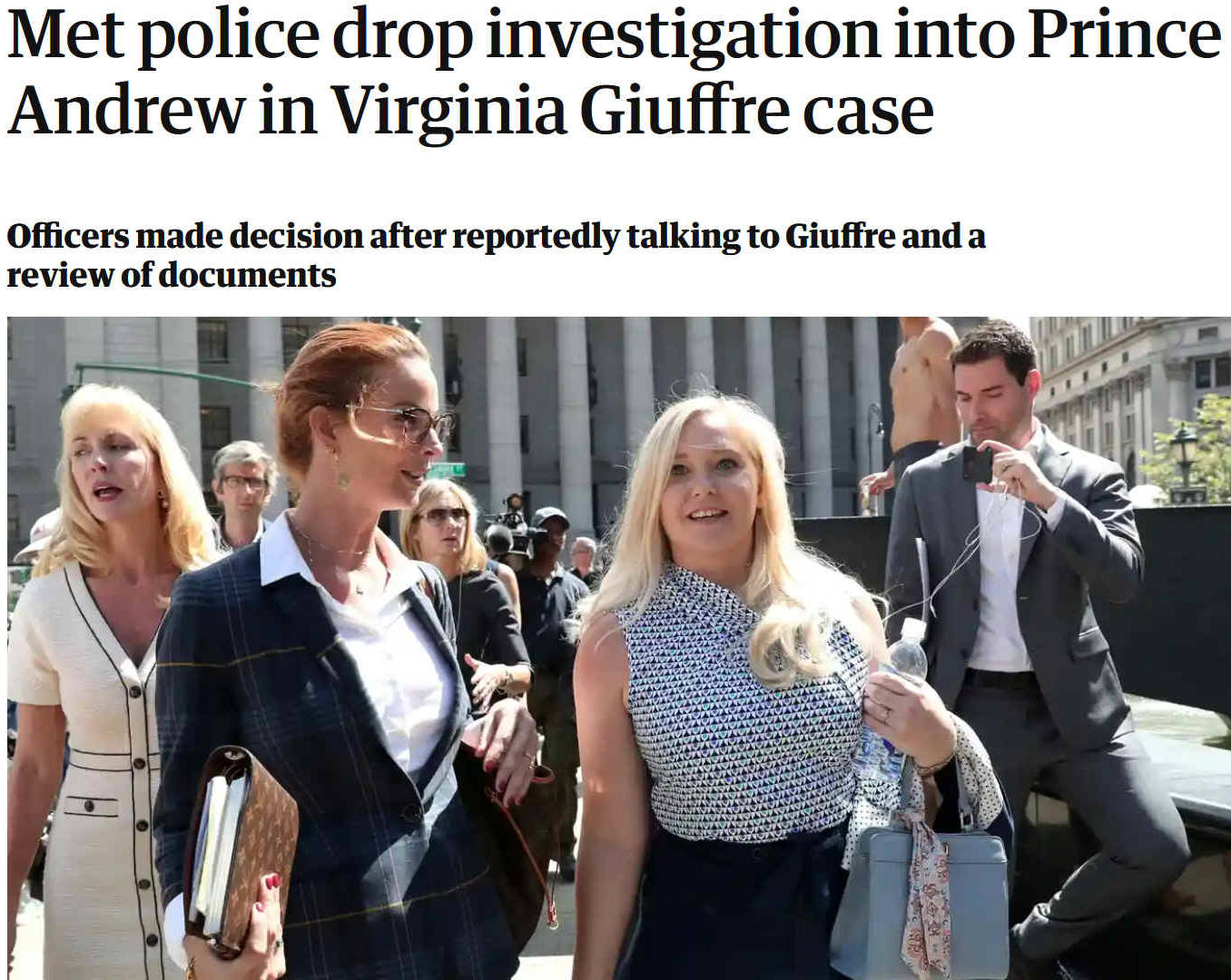 PETITION - When a petition was presented to Sussex police, having been referred by a panel of three councillors, the police failed to contact any of the 12 witnesses to crimes committed by planning officers of the Wealden District Council. Instead, Sussex police handed a blank sheet of headed paper to the offending Council, for their officers to write their own exoneration. The letter written by the Council's officer's, purporting to have originated from Sussex police, was read out at a full council meeting - as though it had been written by Sussex police officers.
The way police damp down a criminal complaint they don't want to prosecute, is simply not to investigate. The very least would have been to have taken Statements from the Claimants. This is a crime that is as yet unresolved, with proceeds of crime being the officer's salaries. It is a crime not to investigate a reported crime. Taking a salary for failing to do your duty, and then helping to fabricate a cover up, is malfeasance in public office. A conspiracy to pervert the course of justice, is a very serious matter.
WINTER OF DISCONTENT
Twenty-Twenty-One was bad, but now in 2022, the United Kingdom is being rocked from side to side by revelations that are bound to awaken the interest of the commoners, who may start to think that they have been taken for a ride for long enough - and with things this bad - may want to scrap the Monarchy and install a Written Constitution as a fairer replacement - where at present, the UK is suffering more from the royals, than from Bullshit Bojo of Clowning Street. If that is, the present undercurrent of discontent continues, we may as well scrap the Honours System and make secret societies illegal at the same time, for a clean sweep. For collectively, they are undermining the rights of the many, to benefit the favoured few.
DRUG MONEY
The UK is held to be the drug money laundering capital of the world. That tells us a lot.
Why?
The UK is taking in drug money by way of allowing overseas investors to purchase the rash of new builds, being built in such a way that locals cannot afford to buy them. You may have heard about the shortage of affordable housing.
Council's are not making land available for sustainable building projects - as they are supposed to. And the Government is not taking them to task over that. Paving the way for the building of more expensive homes, but not intended for local residents to purchase.
Thus there is a boom of executive house building, especially in the south of England. The rents generated from these purchases is effectively laundering the dirty drug money – but also making houses less affordable, as drug dealers will pay over the odds to launder their money. So making local houses more expensive for locals, who are then forced to rent.
This is the renting society we have created, based on the laundering of drug money, and other iffy overseas investors, such as Russian money, that comes from who knows what kind of enterprise.

Central government knows about this, but are sitting on their hands – raking in the dirty cash – in the full knowledge that housing benefits will be paid to drug dealers. So hiking up Council Taxes. In other words, the British taxpayer is paying extra as taxes, to help drug dealers legitimize themselves.

The conflict of interest is obvious. Many conservatives and party supporters are themselves landlords or house builders – who don't want to rock the boat. They like the gravy train. Many of them own building companies or property development groups, or are investors in those concerns.

They get to build expensive houses the market could not support without drug money – and the less well off members of society (ordinary working citizens) could never afford to buy.

Council's know all this and love it. They get to charge more rates, instead of Band A for the affordable units that they failed to build - and rake in CIL payments - as another Brucey Bonus.

That is why there are no genuinely affordable houses in the South of England

The Government could easily use anti-terrorism algorithms to track house purchases via the Land Registry, then trace back the source of the money overseas. Only money that is legitimate, from tax paid sources in other countries, would be allowed to be used to buy property in the UK.
The fact that successive governments have done nothing to stop this horrendous situation, adds to the shame of the nation. Making Andrew's escapades seem tame, if as alleged, the claims are true.
The money coming into the UK property market is not limited to drugs, but also includes sex trafficking and other immoral earnings.

BRITISH INJUSTICES
With the Duke of York accused of rape. The first Royal for many a year to have such charges leveled at him, the Sexual Offences Act 2003 (SOA) become a rather hostile piece of legislation - if the same standards are used for investigating the former Prince, as has been used on commoners.
The SOA says a claimant is to be believed during police investigation stages, and the defendant is to be treated as guilty in gathering evidence, and during police interviews, etc. What that means is that the police will not be looking for evidence that points to the accused being innocent. Such evidence will either not be secured for the defence, or will be buried as unused evidence. But a prosecution will still be mounted, even though the police know there is evidence to the contrary - that they are hiding from the Courts, as officer's of the Court - because the SOA directs them to do that. Also, in violation of the normal Investigations Code of Conduct.
Then, when the parties enter a Crown Court, the Judge is to treat the defendant as guilty. There does not need to be a shred of evidence as to an/any actual physical encounter, just potential opportunity - and the assertion by the claimant that something untoward too place at some time in the past.
No warning is given to the Jury as to the danger of convicting on the mere say so of just the claimant. That right has been abrogated - in the SOA.
Hence, David Blunkett did a pretty good job of removing the Article 6 protections of the accused in sex cases, where a person would normally walk into a courtroom innocent, until proven guilty. In the UK, you are guilty until proven innocent. All thanks to Blunkett and the civil servants helping him to draft such legislation.
For that reason, we think of David Blunkett as a Human Rights offender. To us, and we imagine many people wrongly convicted, he is no better that a Nazi prison guard, when administering Zyklon B in the gas ovens at concentration camps like Buchenwald and Auschwitz. It was these atrocities that brought about the Universal Declaration of Human Rights. The UK helped draft those Articles in 1948, and ever since, just like the 1689 Bill of Rights, have been slowly undoing all the good that came from the Second World War.
For that little human rights abomination, the MP who was having an extra marital affair - thus generating a conflict of interests (blow jobs in exchange for expunging male rights) changed the law. But how many blow jobs did it take, allegedly, you might ask? And was it worth it? Well, David was seen laughing a lot, around that time. So make of that what you will.

AIMED AT MEN
Though, we doubt a jury would convict a woman, if a man cried rape. Hence, the Sexual Offences Act 2003, is aimed at men specifically and deliberately - as well the "blow job" lobbyists know. Has there ever been a conviction of a woman for raping a man in the UK? What are the statistics?
The fact Britain also rewards war criminals, and allows a prime minister to lie to the Crown and get away with it, does not bode well - once the voting public realize that their Head of State is not keeping the UK safe from corruption, but is actually perpetuating it. It's like one giant cover up after another. The exact opposite of the United Nations SDGs: demanding transparency in government and institutions, such as the Courts, CPS and police.
And then there is the honours system for sale. If you've got the cash, you can more or less, buy into The Firm, according to many media articles making or inferring such allegations. The honours system infects and corrupts British Courts, police and prosecuting authorities. Taking away their independence. The Queen is also a Patron of part of the Masons. The Masons is a secret society, with obscure rituals, bordering on satanic in style with aprons and other paraphernalia that the ordinary person would raise an eyebrow over. Even Italy bans secret societies - and they have the Mafia.
COMMENT
According to BBC Newsnight and Independent articles, Britain is the most corrupt country, with London the money laundering capital of the world. Whistleblowers are ruined with a 100% success rate, apparently. Meaning that the whistle is almost never blown. David Cameron talked about transparency, but did nothing (blah, blah, blah). Boris Johnson of PartyGate fame, has steered clear of this corruption, despite campaign promises! Does that not ring a few alarm bells?
LESSONS TO BE LEARNED - THERE ARE VERY FEW SWEET INNOCENTS
If you are a single man, no matter how easy it is being made for you (and that should be illegal), stay clear of girls who may be under the age of consent, or simply too easy. Young girls will lie about their age to entrap you. Even when legally eligible for sexual activity, make sure they are not part of a bigger picture to sweeten a deal, and not being paid by someone else to perform sexual favours. The CIA and FBI do it all the time. The CID and MI6 entrap males all the time. It's all part of obtaining secret information, typically to bribe or blackmail their targets. Or, just plain and simple entrapment, to be able to prosecute them.
Our advice is to audio record all such encounters, making sure to ask a girl's age and background such that you have her answer on record. Ask who the potential sexual conquest is working for, she may inadvertently slip up. Be wary of casual sex. It's not worth the bother. Not too mention the risk of infection. Get yourself a Fembot. No infection and sex on demand, to suit your diary. Zero entrapment, until robots get rights in law.
It seem that the shit has hit the proverbial fan, with the Royals ganging up against former Prince Andrew, as they seek to escape being tarred with the same brush. But they are related, and simply stripping one of a few trinkets, does nothing to erase the fact that the Duke of York is the future King's brother and uncle to the King in waiting. And, Buck House, Balmoral and possibly other royal haunts were potentially the scenes of the crime(s).
2022 is the year of Queen Elizabeth's Platinum 70 year Jubilee celebrations. In 1992, twenty years ago, the Monarch had what she described as her, 'Annus Horribilus, 'a really awful year for the British institution that is the Royal Family - otherwise known as The Firm.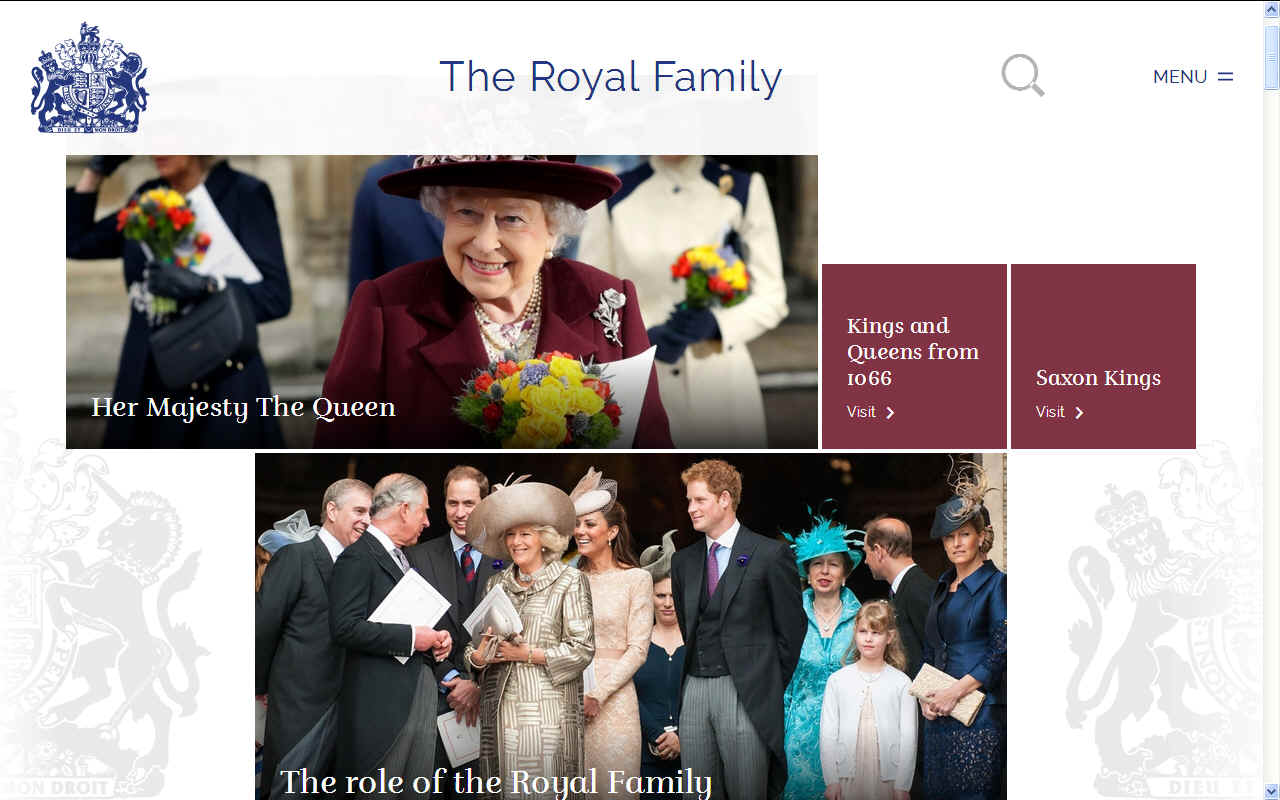 NOW IS THE TIME FOR CHANGE - Under the present system where the Head of State is a royal, and there is no written constitution, politicians like David Cameron and Boris Johnson can lie with impunity - even to Queen Elizabeth - and not face penalties. Police officers can shoot unarmed civilians and not be sent to prison, and planning officers can deceive the Secretaries of State and High Court judges, and not be prosecuted. In effect, it is alleged that there is little justice in England, Northern Ireland, Scotland and Wales. We aver that such machinations are costing the ordinary taxpayer, Treasury and the Crown (being the state) significant sums of money, while adding to the UK's carbon footprint. Hence, the country is not being run effectively by the at present; defective administration, not to serve its citizens, but to sustain and profit itself. Unlike the US Constitution of 1791 that exists to serve the people. The honours system does not help, rather undoing the idea of an award, where some recipients of awards are for not revealing the truth, denying appeals, etc. Rather, then doing anything heroic, creative or scientific.
LINKS & REFERENCE

https://www.theguardian.com/uk-news/2021/oct/10/uk-met-police-reportedly-speak-prince-andrew-accuser-virginia-giuffre
https://www.theguardian.com/uk-news/2021/oct/10/uk-met-police-reportedly-speak-prince-andrew-accuser-virginia-giuffre
https://www.msn.com/en-gb/news/world/queen-issued-brutal-republicanism-warning-as-fork-in-road-looms/ar-AAS9jYD
https://www.msn.com/en-gb/news/uknews/queen-elizabeth-ii-may-alienate-prince-harry-over-spoiled-child-behaviour/ar-AASTgWy
https://www.msn.com/en-gb/news/uknews/queen-elizabeth-ii-may-alienate-prince-harry-over-spoiled-child-behaviour/ar-AASTgWy
https://news.yahoo.com/prince-william-thinks-prince-andrew-120633625.html
https://news.yahoo.com/prince-william-thinks-prince-andrew-120633625.html
https://www.thesun.co.uk/fabulous/17309271/queens-annus-horribilis-worse-year-platinum-jubilee-scandal/
https://www.msn.com/en-gb/news/world/queen-issued-brutal-republicanism-warning-as-fork-in-road-looms/ar-AAS9jYD
Please use our A-Z INDEX to navigate this site