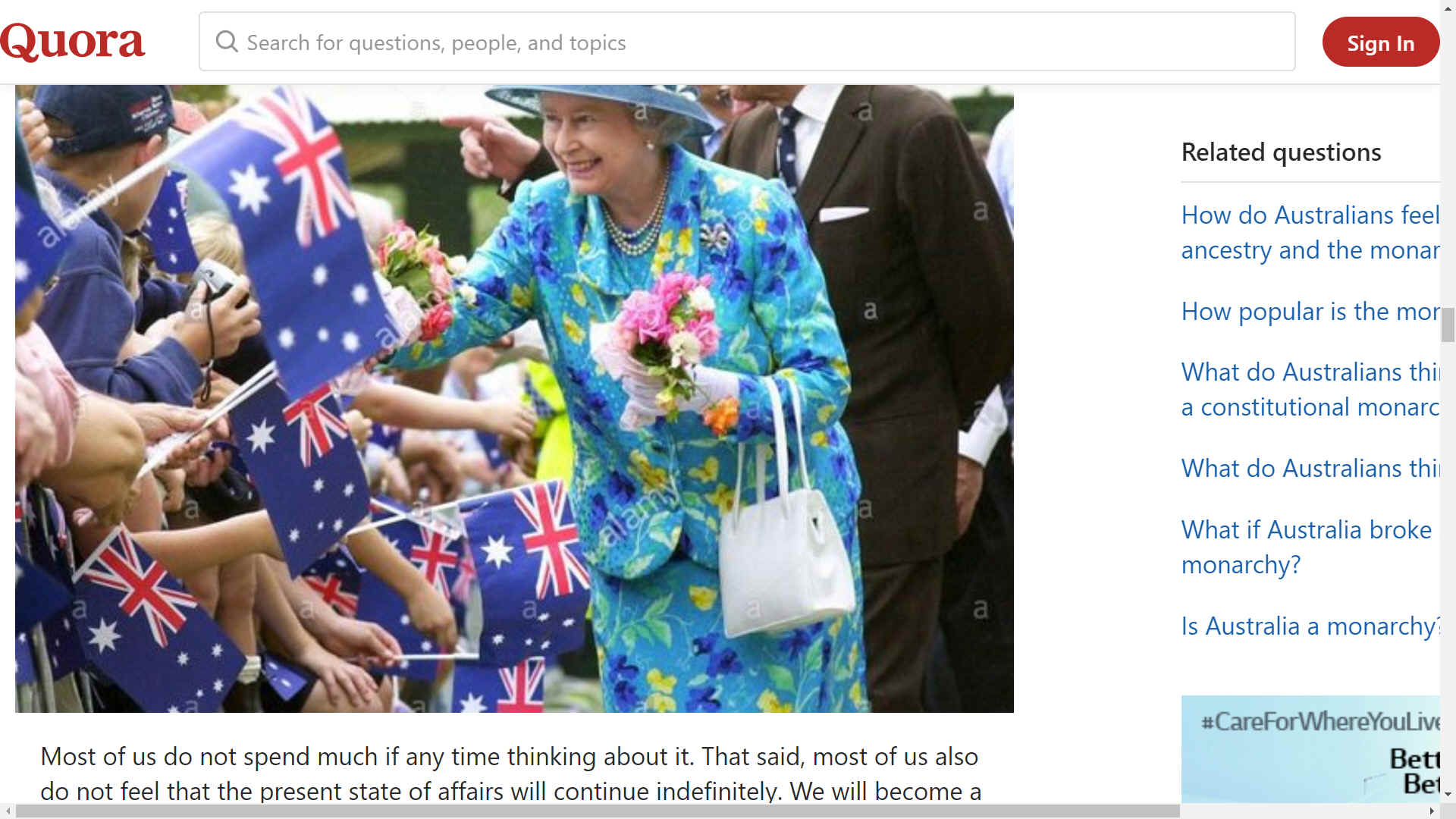 THE SUN - Has referred to 2022 as the Queen's second Annus Horribilus, the first being in 1992. The sex scandal involving the former Prince Andrew, now stripped on his HRH and military honours, looks set to haunt the institution that is the Royal Family. What does that mean for the Monarchy. Would anyone want to sit on that throne?
If you hold the reins to the Kingdom, and slowly allow corruption to creep in, until the whole system is a sham, it appears, controlled by rewarding those for keep quite about the awful truth - rather than performing decently, honestly and transparently - one might expect to be caught out eventually. It may be that once the firm hold of those reins becomes relaxed, but the call for accountability and transparency becomes overwhelming, perhaps, that the shit may hit the proverbial fan.
The Queen will be 96 years old in 2022. This is the year of her Platinum 70 year Jubilee celebrations. In 1992, twenty years ago the Monarch had what she described as her, 'Annus Horribilus, 'a really awful year for the British institution that is the Royal Family - otherwise known as The Firm.
2021 was bad, but now in 2022, the United Kingdom is being rocked from side to side by revelations that are bound to awaken the interest of the commoners, who may realise that they have been taken for a ride for long enough - and with things so bad - may want to scrap the Monarchy and install a Written Constitution as a fairer replacement. If that is, the present undercurrent of discontent continues, we may as well scrap the Honours System and make secret societies illegal. For they are undermining the rights of the many, to benefit the favoured few.
It is the exact role reversal of the Battle of Britain, in the summer of 1940, when in the words of Sir Winston Churchill is quoted as saying:
"Never in the field of human conflict was so much owed by so many to so few"

INTERNATIONAL BUSINESS TIMES 18 JANUARY 2022 - Queen Elizabeth II may 'alienate' Prince Harry over spoiled child behaviour

Queen Elizabeth II could end up being irritated by Prince Harry if he continues his threat of legal action against the U.K. government over his request for police protection.

Royal biographer Ingrid Seward claimed that the Duke of Sussex's threat "against his grandmother's government will not sit kindly with her." She said the British monarch "does not like being threatened." Even though it is "not directed at her personally" it still affects her because the U.K. government is "under her jurisdiction."

The royal expert added that if Prince Harry continues to push for his request to be met, then this might have ugly consequences. It will reportedly make Queen Elizabeth II "annoyed and very irritated."

"She has no desire to alienate the Duke and Duchess of Sussex, but if they continually behave like spoiled children trying to get their own way, she will be forced to do so," Seward told the Mirror.

The author of "William & Harry" then explained why police protection for his family means a great deal for the Duke of Sussex. She said the brothers, when they were young, knew how their police protection officers operated and they eventually became close to them.

"They were together every time they left home. One even sat outside the classroom. They were friendly, efficient and unobtrusive. No wonder Harry wants that kind of protection for his wife and children. But he is very unlikely to get it," she shared adding that the only way he could get protection is during public engagements with the royals.

"Harry is due back to the UK in the Spring for the service of thanksgiving for the life of his grandfather, Prince Philip. He will be protected during this official engagement at Westminster Abbey," she explained.

However, Prince Harry and Meghan Markle will not have "round-the-clock Scotland Yard protection" if they decide to return to the U.K. for the queen's Platinum Jubilee celebrations. That is unless "they are with other members of the royal family" including their appearance on the Buckingham Palace balcony where "they would be afforded all the security necessary along with everyone else."

Seward claimed that what Prince Harry and Meghan Markle really want is protection from the paparazzi who want to take photos of Archie and Lilibet. She said that the more they "shield their children from public gaze the more of a target they will become." If their request for police protection is not met then they may decide not to come to the U.K. at all.
COURTS & POTENTIAL ROYAL CONFLICT OF INTEREST
Where the media are saying that the Queen does not control the Courts, that is not strictly true. The Queen hands out New Year and Birthday honours, many of which awards go to judges, police officers and CPS prosecutors.
The Queen is also a Patron to the Masons, a secret society and institution that the Justice System is riddled with. Many judges, CPS staff and police officers are masons.
Keeping this in mind, and looking at the case precedent: Rex v Sussex Justices ex parte McCarthy 1924, can the courts be held to be Article 6 independent.
In our Articles 9 and 10 protected point of view (the right to hold opinions, express them and receive and impart information) British Courts can never be truly independent, to the standard required, unless and until civil servants are excluded from the Honours System, and law enforcement officers, civil servants and judges are prohibited from being or associating with masons, or members of any other secret society.
PRINCE Harry has effectively declared war on the Royal Family with a threat to sue unless Britain provides his security.

The Duke of Sussex infamously fled the UK alongside Meghan Markle and his son Archie in 2020, abandoning his royal duties and vowing to live financially independently, no longer taking taxpayer money.

As a result he lost his taxpayer-funded security and had to pay for a private security company to look after his family - something he's clearly unhappy about.

The Duke has now threatened to sue the Home Office in order to get British government to provide security when he visits the UK, saying he feels effectively in exile because his private security is not enough for a visit to Britain.

Prince Harry offered to cover the cost of Britain providing his private security but the offer was rejected, something he is now appealing, the Mirror reported.

17TH JAN 2022, 23:00 - Harry legal bid creates 'a good excuse for not coming back' says expert

Charles, 73, is understood to have has made it clear to his son that he wishes to spend quality time with two-year-old Archie and seven-month-old Lilibet.

But royal biographer Phil Dampier says Harry's legal bid creates a "very good excuse" for not coming back.

He told Sun Online: "I don't think Meghan will ever come back to this country and I think this is a very good excuse for not coming back - I don't think realistically [Harry] expects to win this case."

And Angela Levin, who spent a year with Harry while writing his biography, said he has become "very challenging" and is "hurting" his grandmother.

"He told me many times he longed to be ordinary," she said.

"He loved going to the supermarket and buying his own food, because it gave him great pleasure to be normal. He was vivacious, intuitive and compassionate.

17TH JAN 2022, 21:30 - Charles 'invites Meghan and Harry to stay'

PRINCE Charles has invited Harry and Meghan to stay with him when they're next in the UK - and is desperate to spend time with Archie and Lilibet, it's reported.

Royal sources say the Prince of Wales has opened his home to the Sussexes and told his youngest son he'd love to see his grandchildren.

Charles hasn't seen Archie since he was six months old, and has never met baby Lilibet Diana, who was born in June.

He offered to bring the family together for the first time since Megxit in the lead-up to Christmas, the Mirror reports.

17TH JAN 2022, 19:40 - Queen will not help Harry

It's been said the Queen will not help her grandson's fight — thought to be the first legal action of its kind – largely because it's something she has little control over.

Royal author Phil Dampier said it's ultimately "not up to the Queen" to provide Harry with security now while the police "don't generally look after VIPs" because it would "set a precedent" for other well-known stars.

But as Prince Andrew's legal battle reaches boiling point at the same time as Harry fights for UK security, it's likely the Queen will be keen to avoid further drama.

A royal source told The Sun yesterday: "This is not a matter for Her Majesty. She certainly won't cave in to his demands.

"It is a matter for Her Majesty's government. Who gets protection is not a gift the Queen can decide to give or take away."

And it's said he and and the Sussexes have held a series of "good-natured and enjoyable" video calls over the past few months. However, an expert suggested today that Meghan may never return to the UK amid Harry's decision to take legal action against the Government.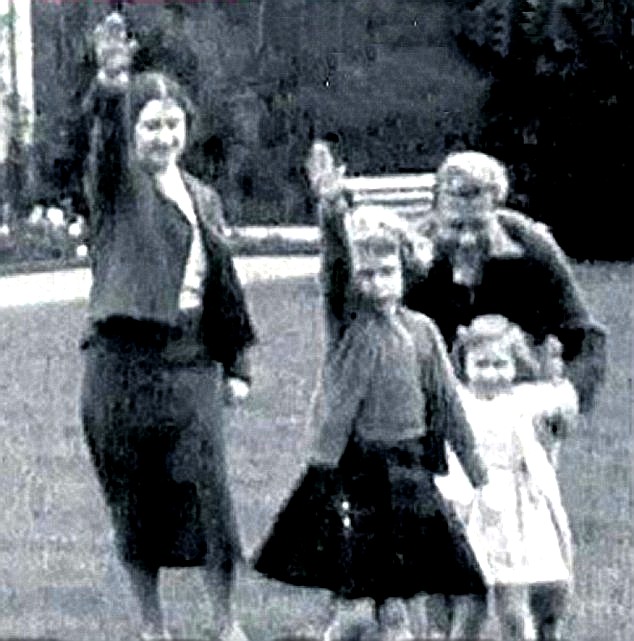 Princesses Elizabeth and Margaret, with their Mother and Father, enjoying a Sieg Heil, (or Hail Victory) salute - no doubt in jest. But nevertheless, the Royal Family were at one point seen associating with Adolf Hitler.
BRITISH INJUSTICES
With the Duke of York accused of rape. The first Royal for many a year to have such charges leveled at him, the Sexual Offences Act 2003 (SOA) become a rather hostile piece of legislation - if the same standards are used for investigating the former Prince, as has been used on commoners.
The SOA says a claimant is to be believed during police investigation stages, and the defendant is to be treated as guilty in gathering evidence, and during police interviews, etc. What that means is that the police will not be looking for evidence that points to the accused being innocent. Such evidence will either not be secured for the defence, or will be buried as unused evidence. But a prosecution will still be mounted, even though the police know there is evidence to the contrary - that they are hiding from the Courts, as officer's of the Court - because the SOA directs them to do that. Also, in violation of the normal Investigations Code of Conduct.
Then, when the parties enter a Crown Court, the Judge is to treat the defendant as guilty. There does not need to be a shred of evidence as to an/any actual physical encounter, just potential opportunity - and the assertion by the claimant that something untoward too place at some time in the past.
No warning is given to the Jury as to the danger of convicting on the mere say so of just the claimant. That right has been abrogated - in the SOA.
Hence, David Blunkett did a pretty good job of removing the Article 6 protections of the accused in sex cases, where a person would normally walk into a courtroom innocent, until proven guilty. In the UK, you are guilty until proven innocent. All thanks to Blunkett and the civil servants helping him to draft such legislation.
For that reason, we think of David Blunkett as a Human Rights offender. To us, and we imagine many people wrongly convicted, he is no better that a Nazi prison guard, when administering Zyklon B in the gas ovens at concentration camps like Buchenwald and Auschwitz. It was these atrocities that brought about the Universal Declaration of Human Rights. The UK helped draft those Articles in 1948, and ever since, just like the 1689 Bill of Rights, have been slowly undoing all the good that came from the Second World War.
For that little human rights abomination, the MP who was having an extra marital affair - thus generating a conflict of interests (blow jobs in exchange for expunging male rights) changed the law. But how many blow jobs did it take, allegedly, you might ask? And was it worth it? Well, David was seen laughing a lot, around that time. So make of that what you will.
Women's Rights activists will go to almost any lengths to gain equality, like Emily Davidson jumping out in front of the King's race horse on a fast race track at the Derby in 1913 - so suicide - to the point of chasing superiority, rights over men's lives in a court room, that goes beyond equality.
A few blow jobs and even intercourse, will not matter to the die-hards, as long as they get what they want. And they did. The details of which we'll leave to your imagination. But just imagine if you were in court, and your defence barrister was giving the clerk and the judges blow jobs, hand jobs, or whatever. Of course, they'd probably find you as the defendant not guilty. The reverse situation, is where the Plaintiff's barrister, or the prosecution are giving blow jobs to the Jury, etc., when the Court may then find the defendant guilty.
What is the difference? See Rex v Sussex Justices exparte McCarthy 1924.
Regardless of these wrongs, and as the Queen passed the offending Act into law, we are sure she is now looking at what she has done with fresh eyes, where such actions may now see her son Andrew doing time at a HMP, presumably, with maximum security paid for by the State. For he would then be a convicted sex offender - and a bacon - as the other prisoners call those who screw under age girls - or indeed, rape them. He'd be called a paedophile and suffer other verbal hate messages, and maybe even physical abuse. Presumably why Jeffrey Epstein hanged himself, or was hanged.
Lucky for Randy Andy, there is no 'hard labour' in British prisons, just cushy jobs mopping floors, or preparing food. And he can watch TV and play video games, with earned privileges. He'd probably serve 3-4 years of a 7-8 year sentence - with good behaviour. Maybe more if there was oral and/or anal sex, and trafficking is taken into consideration. At least he'd keep his properties, as these would not be proceeds of crime - or at least we think not. But we have no idea if the Duke profited by his association with Ghislaine Maxwell's friends, or those of Jeffrey Epstein.
With such a case precedent, many more royals may become targets, with ever so much more elaborate schemes, to trap the unwary. David Blunkett may then come in for some stick, for removing the Article 6 human rights of men and women in the UK. Article 6 says a person is to treated as innocent, until proved guilty in a court of law.
AIMED AT MEN
Though, we doubt a jury would convict a woman, if a man cried rape. Hence, the Sexual Offences Act 2003, is aimed at men specifically and deliberately - as well the "blow job" lobbyists know. Has there ever been a conviction of a woman for raping a man in the UK? What are the statistics?
The fact Britain also rewards war criminals, and allows a prime minister to lie to the Crown and get away with it, does not bode well - once the voting public realize that their Head of State is not keeping the UK safe from corruption, but is actually perpetuating it. It's like one giant cover up after another. The exact opposite of the United Nations SDGs: demanding transparency in government and institutions, such as the Courts, CPS and police.
And then there is the honours system for sale. If you've got the cash, you can more or less, buy into The Firm, according to many media articles making or inferring such allegations. The honours system infects and corrupts British Courts, police and prosecuting authorities. Taking away their independence. The Queen is also a Patron of part of the Masons. The Masons is a secret society, with obscure rituals, bordering on satanic in style with aprons and other paraphernalia that the ordinary person would raise an eyebrow over. Even Italy bans secret societies - and they have the Mafia.
COMMENT
According to BBC Newsnight and Independent articles, Britain is the most corrupt country, with London the money laundering capital of the world. Whistleblowers are ruined with a 100% success rate, apparently. Meaning that the whistle is almost never blown. David Cameron talked about transparency, but did nothing (blah, blah, blah). Boris Johnson of PartyGate fame, has steered clear of this corruption, despite campaign promises! Does that not ring a few alarm bells?
LESSONS TO BE LEARNED - THERE ARE VERY FEW SWEET INNOCENTS
If you are a single man, no matter how easy it is being made for you (and that should be illegal), stay clear of girls who may be under the age of consent, or simply too easy. Young girls will lie about their age to entrap you. Even when legally eligible for sexual activity, make sure they are not part of a bigger picture to sweeten a deal, and not being paid by someone else to perform sexual favours. The CIA and FBI do it all the time. The CID and MI6 entrap males all the time. It's all part of obtaining secret information, typically to bribe or blackmail their targets. Or, just plain and simple entrapment, to be able to prosecute them.
Our advice is to audio record all such encounters, making sure to ask a girl's age and background such that you have her answer on record. Ask who the potential sexual conquest is working for, she may inadvertently slip up. Be wary of casual sex. It's not worth the bother. Not too mention the risk of infection. Get yourself a Fembot. No infection and sex on demand, to suit your diary. Zero entrapment, until robots get rights in law.

Single parents are prone to entrap males with offers of easy sex. The consequences can be dire. In the UK, you only have to have had an opportunity, to be convicted. It is as bad as the witch trials of old. Do not put yourself in that position, where you have no witnesses. Run! Do not feel sorry for single parent traps. They are like spiders waiting to snare the uninitiated - and they all know what they are doing. They will set you up. Never send a kind card that is saucy. They will save those and use them to convince a jury that you are a bad person. Sadly, a jury will always believe a female claimant, never a male defendant. Shock horror! The man is always the bad partner.
How do the women know how to ensnare foolish men?
They all watch, and some record episodes of soaps featuring under age sex scenarios. In the UK "The Bill" and "Casualty" were recorded by one claimant. The police in that case (still waiting for an appeal) did not and will not secure a crime scene for a defendant. The opposite is true. They will bury evidence likely to assist a defendant, to gain an easy conviction - despite their Code of Conduct saying otherwise. They won't mind if they stitched their victim up. Look at the Guildford Four and Birmingham Six. All stitched up. It's part of the British justice system. Bent coppers, doing favours for mates via SLAPP actions. And equally corrupted cops failing to investigate serious planning crime and banking fraud.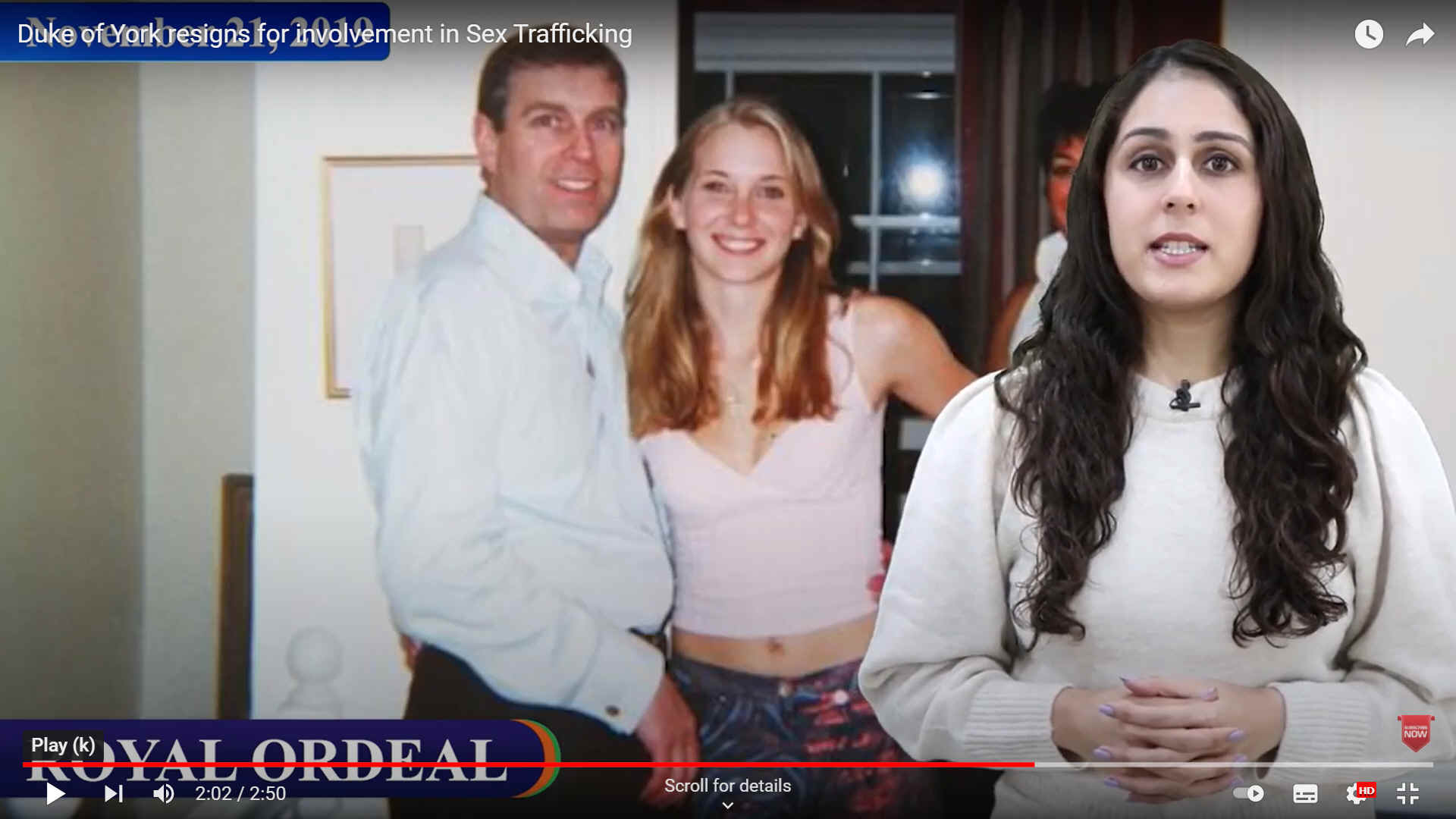 Crimes committed by a nation against it's own citizens are dealt with by the International Criminal Court, as per the Rome Statute. This is where the State concerned refuses to accept they are acting illegally. Nobody is above the law, including royalty by birth.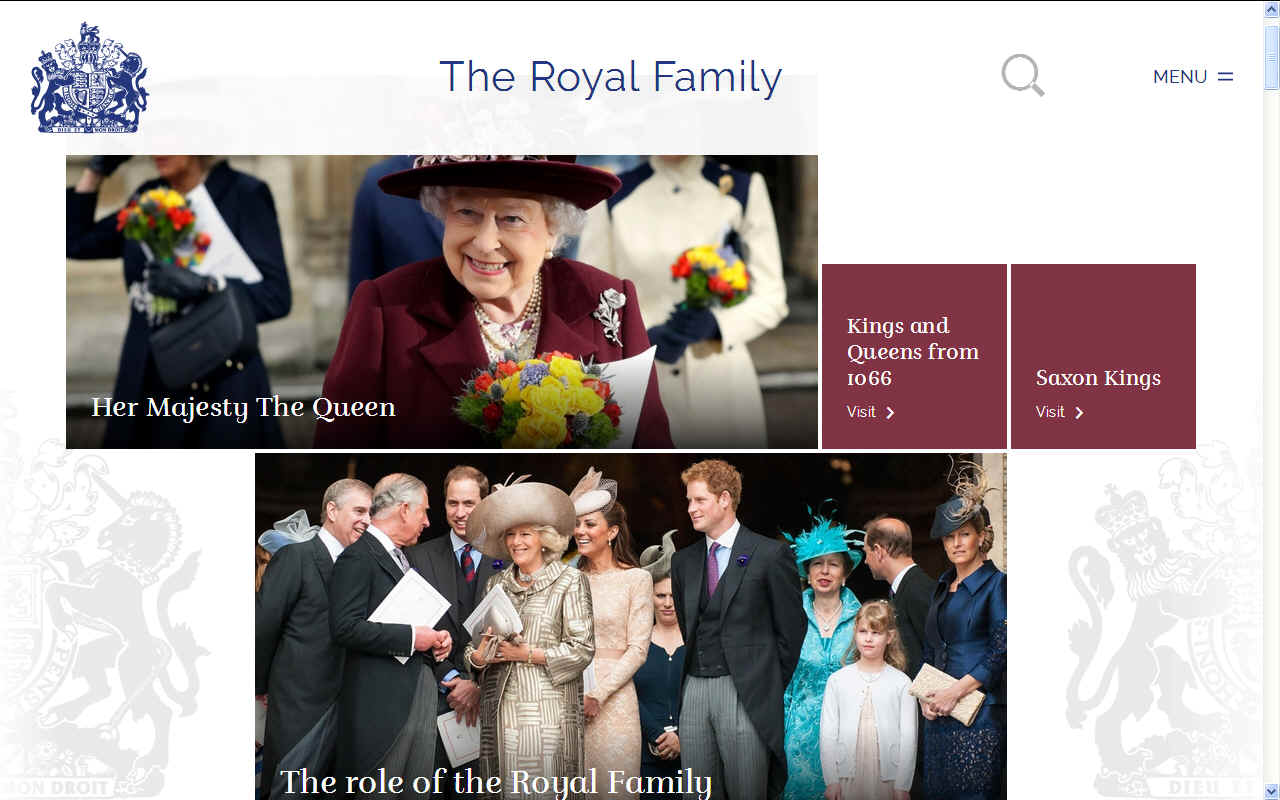 NOW IS THE TIME FOR CHANGE - Under the present system where the Head of State is a royal, and there is no written constitution, politicians like David Cameron and Boris Johnson can lie with impunity - even to Queen Elizabeth - and not face penalties. Police officers can shoot unarmed civilians and not be sent to prison, and planning officers can deceive the Secretaries of State and High Court judges, and not be prosecuted. In effect, it is alleged that there is little justice in England, Northern Ireland, Scotland and Wales. We aver that such machinations are costing the ordinary taxpayer, Treasury and the Crown (being the state) significant sums of money, while adding to the UK's carbon footprint. Hence, the country is not being run effectively by the at present; defective administration, not to serve its citizens, but to sustain and profit itself. Unlike the US Constitution of 1791 that exists to serve the people. The honours system does not help, rather undoing the idea of an award, where some recipients of awards are for not revealing the truth, denying appeals, etc. Rather, then doing anything heroic, creative or scientific.
LINKS & REFERENCE

https://www.msn.com/en-gb/news/world/queen-issued-brutal-republicanism-warning-as-fork-in-road-looms/ar-AAS9jYD
https://www.thesun.co.uk/fabulous/17284466/queen-elizabeth-news-latest-prince-harry-security-sue-meghan/
https://www.thesun.co.uk/fabulous/17284466/queen-elizabeth-news-latest-prince-harry-security-sue-meghan/
https://www.msn.com/en-gb/news/uknews/queen-elizabeth-ii-may-alienate-prince-harry-over-spoiled-child-behaviour/ar-AASTgWy
https://www.msn.com/en-gb/news/uknews/queen-elizabeth-ii-may-alienate-prince-harry-over-spoiled-child-behaviour/ar-AASTgWy
https://news.yahoo.com/prince-william-thinks-prince-andrew-120633625.html
https://news.yahoo.com/prince-william-thinks-prince-andrew-120633625.html
https://www.thesun.co.uk/fabulous/17309271/queens-annus-horribilis-worse-year-platinum-jubilee-scandal/
https://www.msn.com/en-gb/news/world/queen-issued-brutal-republicanism-warning-as-fork-in-road-looms/ar-AAS9jYD
Please use our A-Z INDEX to navigate this site