When you are "in the shit," it means that you have found, or put yourself in a dire position, such as voting Boris Johnson in as the Prime Minister, Bojo lying about Partygate, or Britain being the most corrupt country in the world when it comes to laundering drug money. Then there is the UK economy. SHIT! Or, global warming and plastic killing wildlife in our oceans. Maybe, where you are there is no water to drink. Or, your island might be flooding, leaving you homeless. Or a family member may be accused of rape. Or, you may have lied to parliament and invaded Iraq.
Then, you are: IN THE SHIT.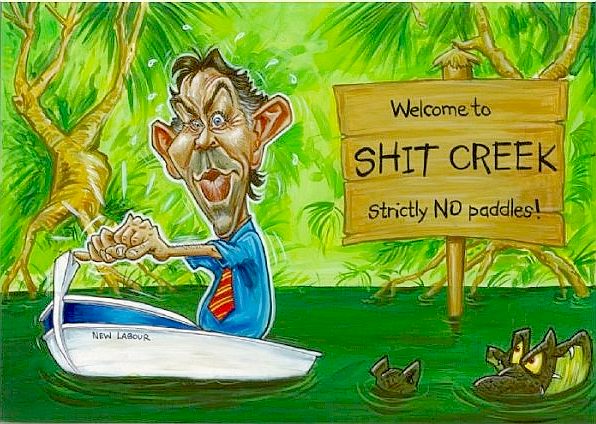 Tony Blair KG, invaded Iraq on false intelligence, and was Knighted for being a war criminal. The honours system appears to reward liars and cheats for keeping Mum. He should have been reported to the ICC, under the Genocide Convention.
On this page we will include some helpful hints to dig yourself out of the shit - as we find them.


CONSTIPATION - WAYS TO GET RID OF THE CRAP

- Take a fiber supplement
- Eat a serving of high-fiber food
- Drink a glass of (uncontaminated) water
- Take a laxative stimulant
- Take an osmotic
- Try a lubricant laxative
- Use a stool softener
- Try an enema
- Vote Green
- Seek a Judicial Review
- Trade up to a Fembot
- Change sex laws back to a fair system
A creek is a small stream or a narrow, sheltered waterway, especially an inlet in a shoreline or channel in a marsh. "A sandy beach in a sheltered creek. An insurmountable problem without a remedy, is a shit creek"
ARE THEY SURE? - Southern Water say these are essential improvements. But are they? Many concerned residents are of the opinion that the village was already overloaded. Meaning that these works are more profiteering from over-development of the countryside. It's hot enough already without raising the temperature of planet earth more!
LINKS & REFERENCE
https://en.wikipedia.org/wiki/Human_feces
https://www.collinsdictionary.com/dictionary/english/shit-creek
https://en.wikipedia.org/wiki/Schitt%27s_Creek
https://en.uncyclopedia.co/wiki/Shit_Creek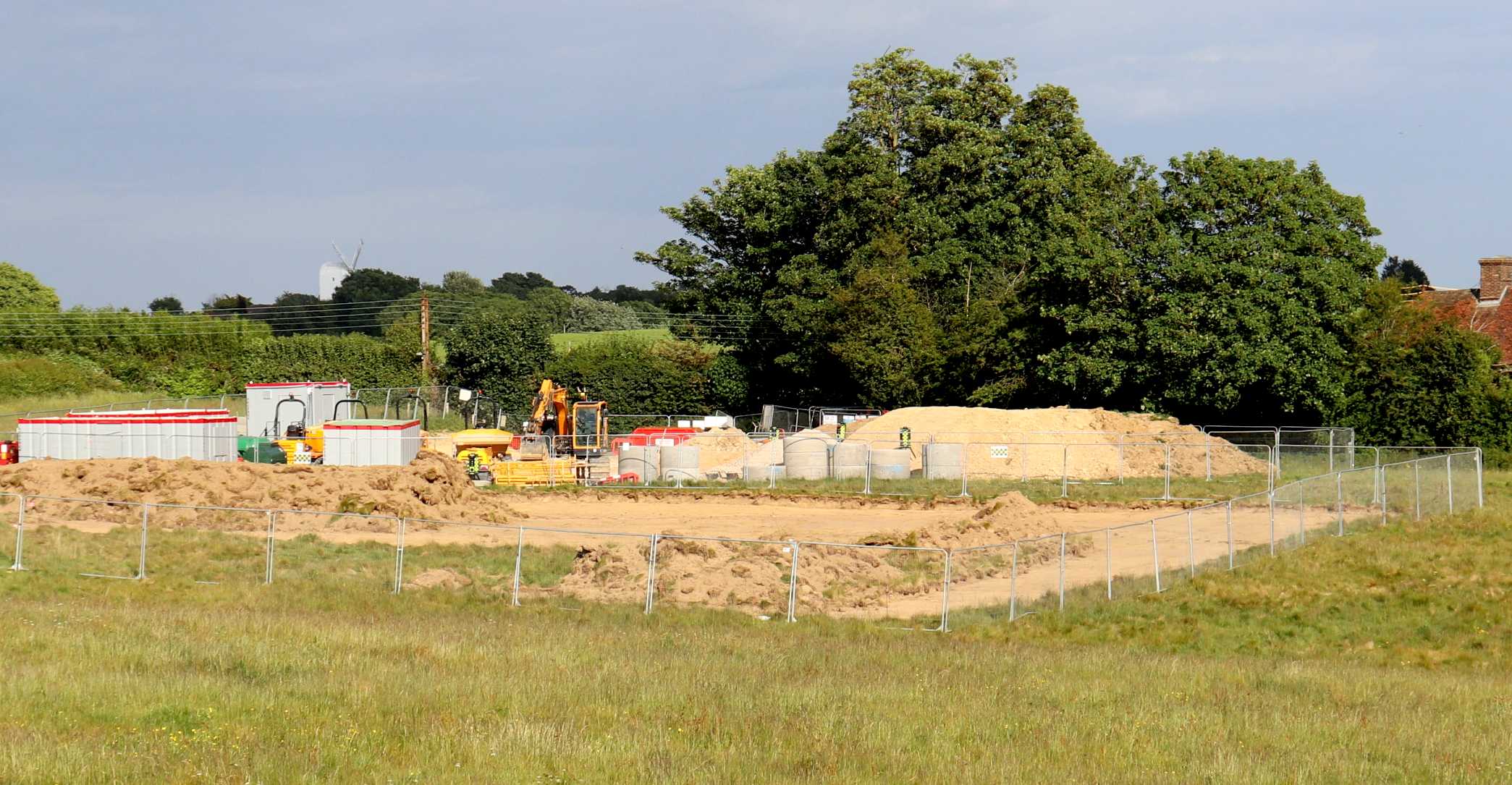 MAY 2020 - Southern Water getting stuck into their shit pumping station in Herstmonceux, Sussex. Never mind water neutrality, and climate change. In the background you can see the windmill @ Windmill Hill, a listed monument to a sustainable age.