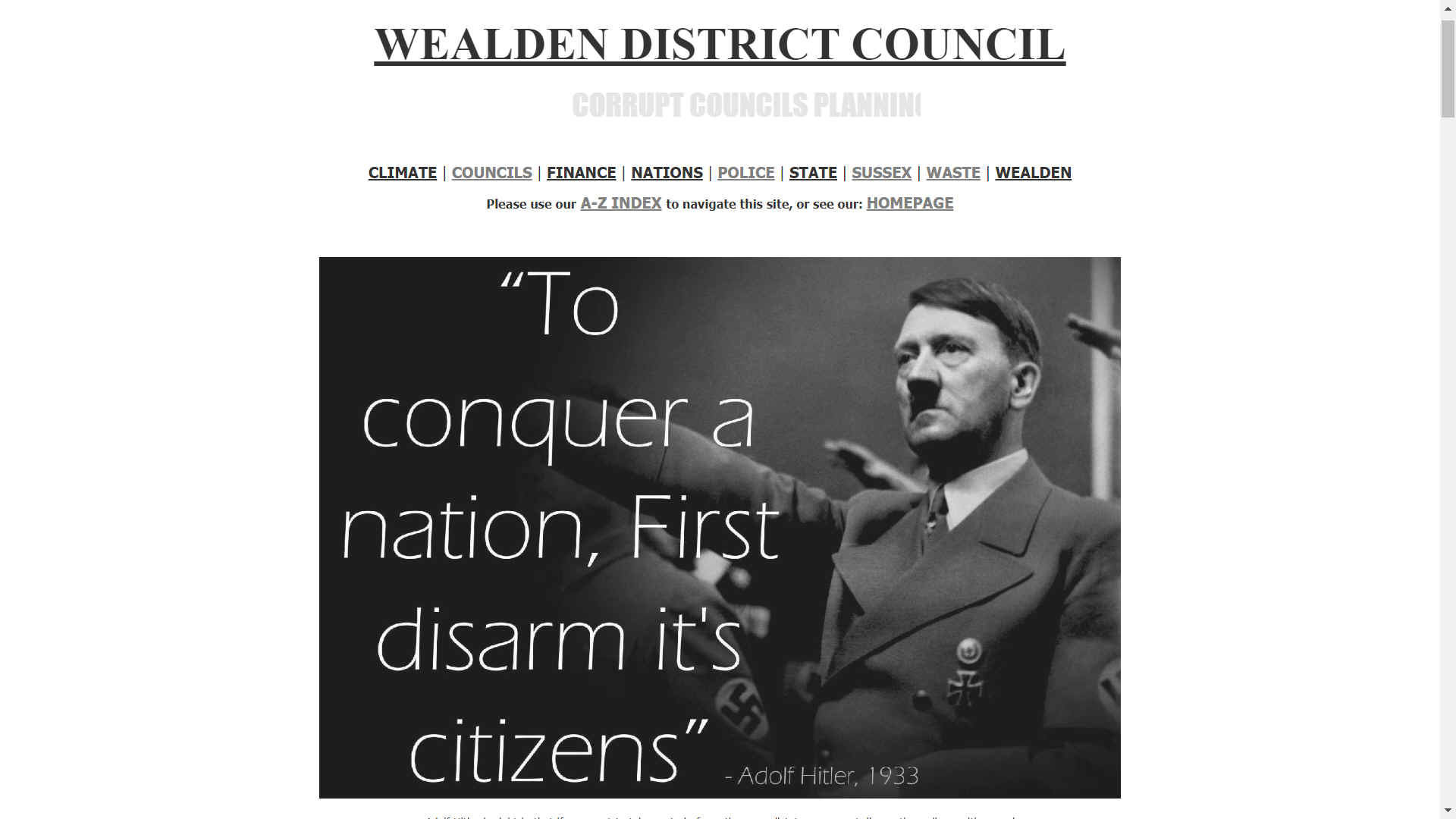 KLEPTOCRATS - Wealden District Council have been investing in fossil fuels for years. They are finding it hard to wean off the black stuff, to invest in a future clean economy. They'll have to go cold turkey, or the planet will fry.
AREA PLANS SOUTH 2018 - PLANNING COMMITTEE - ARE THEY CLIMATE CRIMINALS?
| | | | |
| --- | --- | --- | --- |
| Councillor Dick Angel | Councillor Kevin Balsdon | Councillor Bob Bowdler | Councillor Dianne Dear |
| Councillor Richard Grocock | Councillor Douglas Murray | Councillor Amanda O'Rawe | Councillor Angela Snell |
| Councillor Stephen Shing | | Councillor Chriss Triandafyllou | Councillor David Watts |
APS RESERVES - PLANNING COMMITTEE 2018
COUNCIL MEMBERS SITTING ON - AREA PLANS SOUTH IN 2015
David White - cllr.david.white@wealden.gov.uk
Diane Dear - cllr.dianne.dear@wealden.gov.uk
Charles Peck - cllr.charles.peck@wealden.gov.uk
Chris Hardy - cllr.chris.hardy@wealden.gov.uk
Chris Triandafyllou - cllr.chriss.triandafyllou@wealden.gov.uk
Daniel Shing - daniel.shing@wealden.gov.uk
Dick Angel - cllr.dick.angel@wealden.gov.uk
Barby Dashwood-Morris - cllr.barby.dashwood-morris@wealden.gov.uk
Barry Marlowe - cllr.barry.marlowe@wealden.gov.uk
Bill Bentley - cllr.bill.bentley@eastsussex.gov.uk
John Blake - cllr.john.blake@wealden.gov.uk
Lin Clark - cllr.lin.clark@wealden.gov.uk
Nigel Coltman - cllr.nigel.coltman@wealden.gov.uk
Nigel McKeeman - cllr.nigel.mckeeman@wealden.gov.uk
Raymond Cade - cllr.raymond.cade@wealden.gov.uk
Ron Cussons - cllr.ron.cussons@wealden.gov.uk
Stephen Harms - cllr.steve.harms@wealden.gov.uk
Stephen Shing - cllr.stephen.shing@wealden.gov.uk
Susan Stedman - cllr.susan.stedman@wealden.gov.uk
PLANNING AND LEGAL DECISIONS THAT DON'T STAND UP TO SCRUTINY
It appears that something happens to a person when they become a civil servant. The responsibility to adhere to the rules turns into a kind of power complex, to at first enforce to ensure compliance with the rules, and then when they cannot win against anyone who understands the rules better than they do, to bend the rules so that they win anyway - any way they can.
Cover ups cost fortunes in terms of wasted tax (rates) dollars. It is far better to admit mistakes early on, than to try and keep on burying past wrongdoings.
Then we have corruption in public office. This is where an opportunity to profit from inside information proves to be irresistible. It usually begins at Parish council level, but soon wends its way up to District level and beyond, to include local law enforcement agencies, in this case Sussex police, who in 1997 refused to investigate 12 separate complaints of planning crime - worse, it is alleged that this force conspired to cover up what was going on then, and is possibly going on now where Southern Water is alleged to have conspired with Latimer Homes, and possibly with officers of Wealden District Council as to undermining the planning process in some sort of conspiracy to avoid condition 26.
Wealden, is one of the council's in England that has been caught with their hands in the till on a number of occasions. Such as dishing out enhanced pensions and contracts to the favoured few. Including granting planning consents when development is inappropriate.
There is plenty of back scratching going on in East Sussex, that is for sure. You only need to look at all the number of houses being built where they ought not to be.
Don't forget that we are in the middle of a climate emergency.
Herstmonceux Museum Ltd Vs Latimer Developments Ltd & Clarion Group Ltd 2021
A looming case involving a well and potential water contamination, where the property developers Latimer Developments and Clarion Housing Group Limited purchased land at Herstmonceux in East Sussex, from Timothy Watson (possibly via others) with the intention to build houses on a slope directly feeding ground water to the well that is the only and original source of water to a historic site and the occupants of old generating buildings dating from 1909.
Where gardens are planned and garages for cars are included, it is likely that pesticides used ordinarily by gardeners, and or oil spills from motor vehicles (and the like) will eventually soak into the groundwater such as to contaminate the water that is used for drinking and washing, etc.
Whereas, the state must protect the occupants of the building from a real or potential threat of contamination such as to avoid threatening the continued use of such amenity, but that neither the developer, nor the Wealden District Council, took care to avoid an exclusion zone typically 100 one hundred meters upstream of Lime Well, contrary to Protocol 1, Article 1, the right to peaceful enjoyment of property and the right to life, as guaranteed by Article 2 of the HRA 1998.
This is surely a matter for the Secretary of State, James Brokenshire, to review? The present Chair of Wealden is Pam Doodes. Bill Bentley represents East Sussex County Council.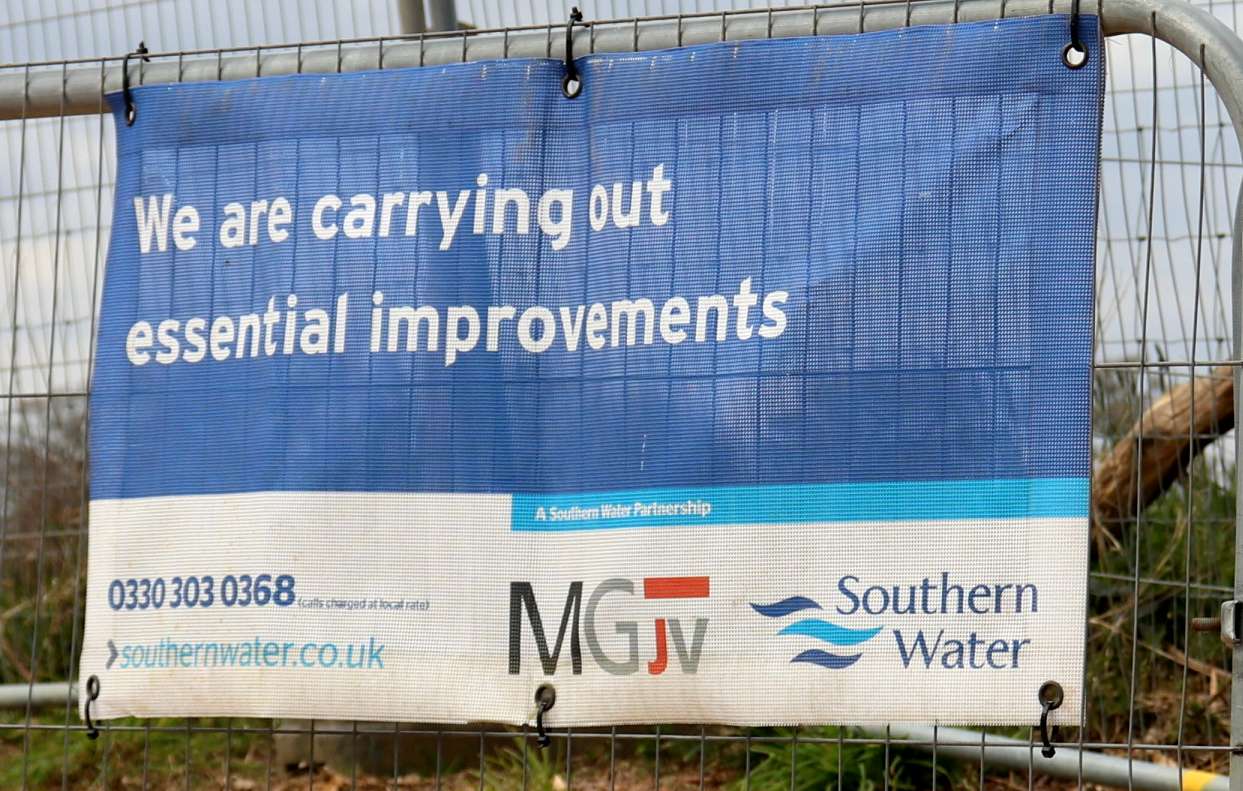 ARE THEY SURE? - Southern Water say these are essential improvements. But are they? Many concerned residents are of the opinion that the village was already overloaded. Meaning that these works are more profiteering from over-development of the countryside. It's hot enough already without raising the temperature of planet earth more!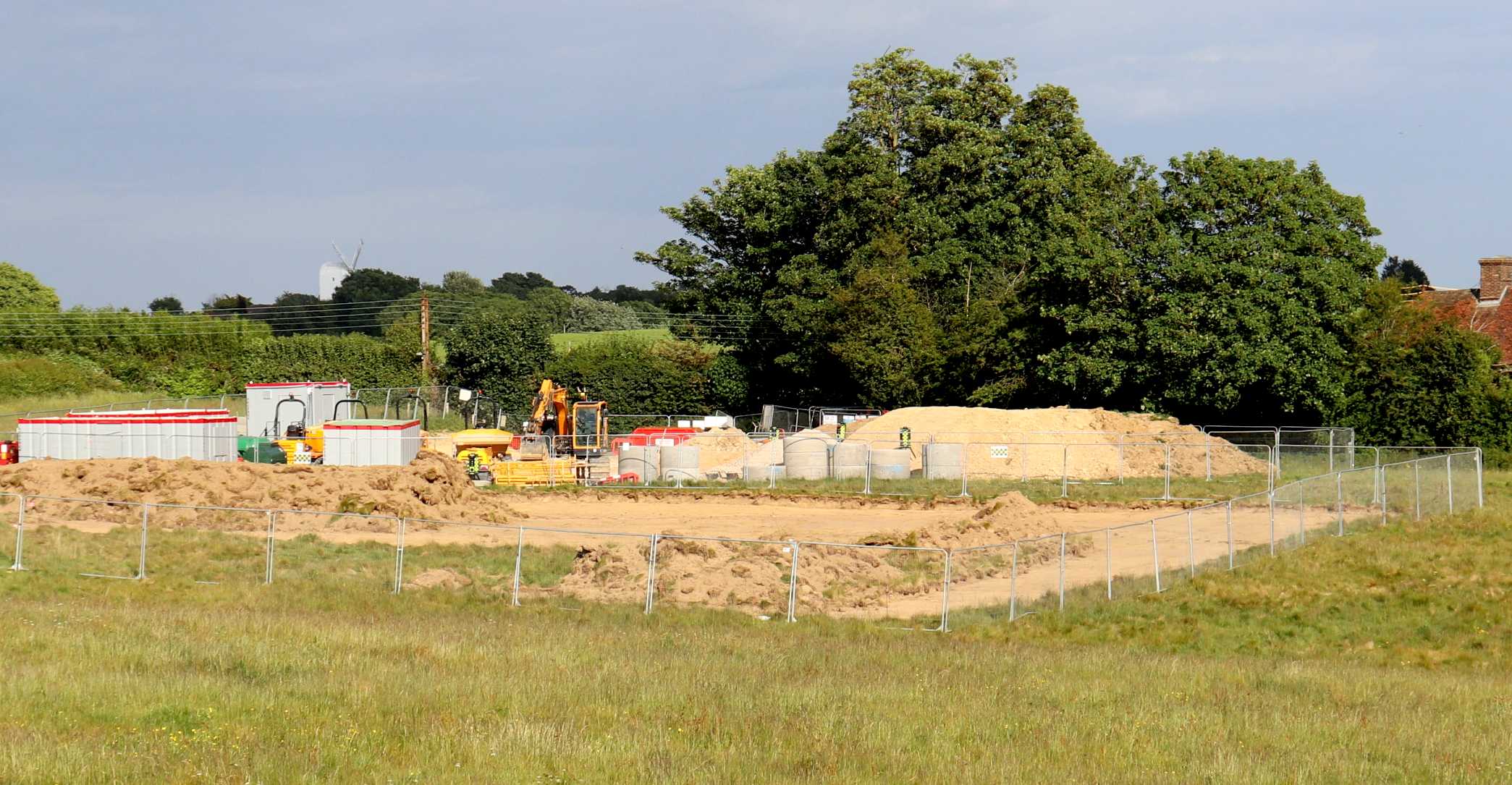 ONE MINUTE THEY DON'T WANT TOILETS, THE NEXT MINUTE - Wealden District Council just cannot make their minds up. For one building and occupier they did not want toilets, in the same location for property developers, they are prepared to ignore the potential shit hazards being created.
....
.....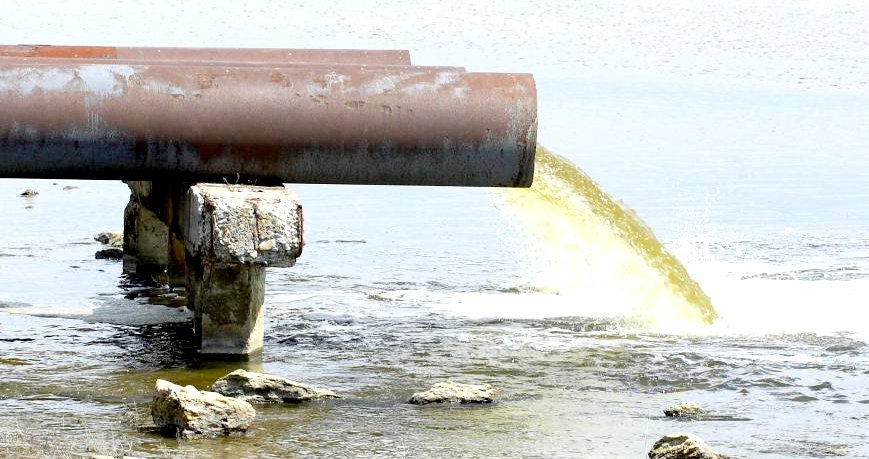 Please use our A-Z INDEX to navigate this site