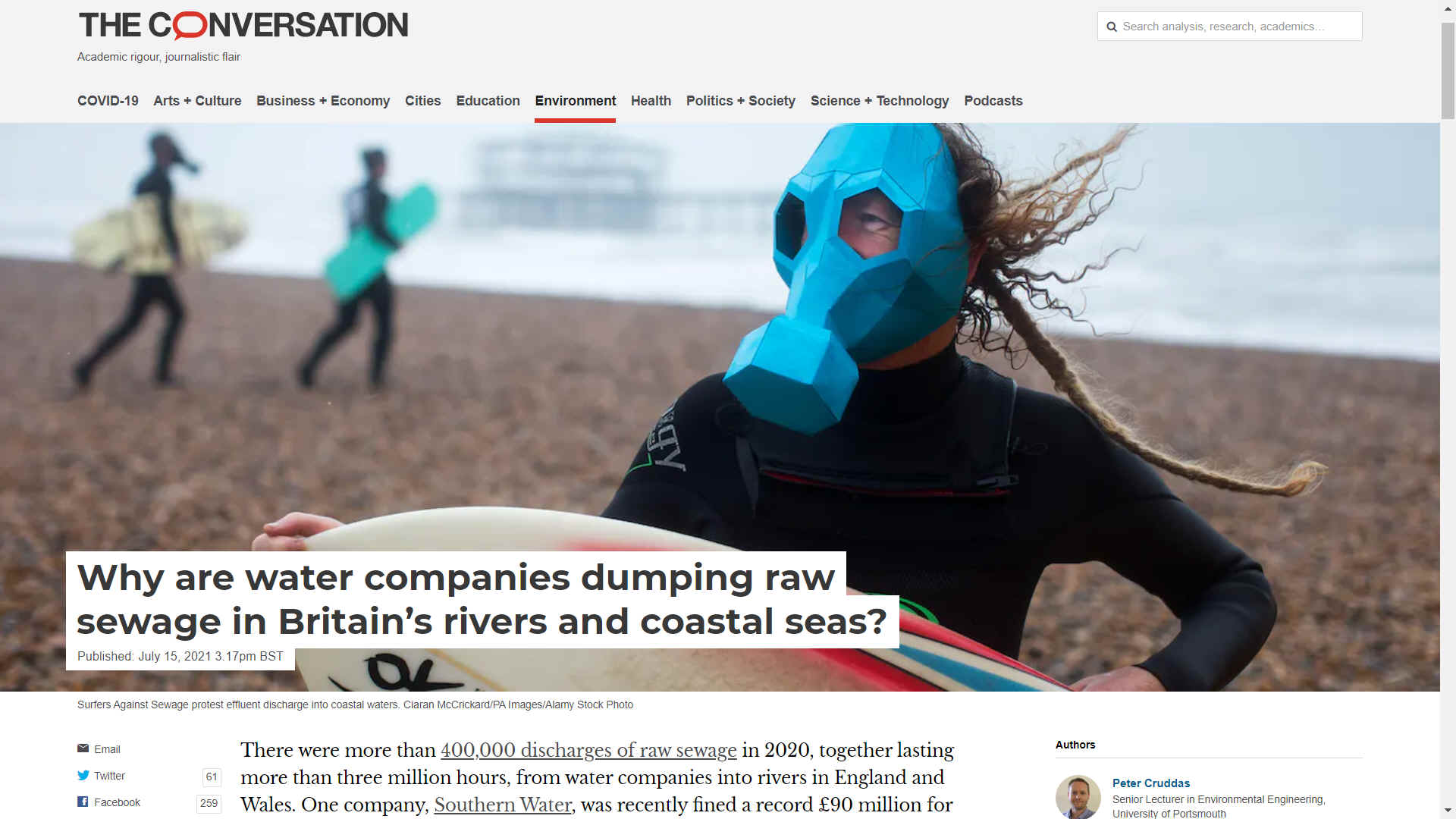 In 2022, the infrastructure to cope with additional house building in the South of England, appears to be insufficient to cope with the planning consents that councils are dishing out to property developers, seeking to reach Conservative targets for new houses. Presumably as part of their poorly conceived economic growth plan. In a world that is already overheated from global warming.
In 2021 Southern Water were fined £90 million pounds for dumping up to 21 billion litres of untreated sewage over six years into protected seas off England's southern coast.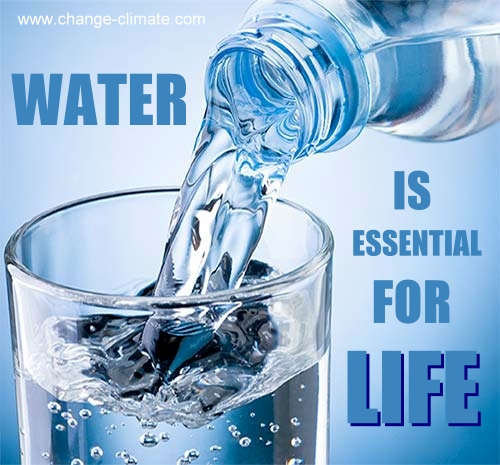 So, please leave ours alone : )
THE CONVERSATION 15 JULY 2021 - WHY ARE WATER COMPANIES DUMPING RAW SEWAGE IN BRITAIN'S RIVERS AND COASTAL SEAS?

There were more than 400,000 discharges of raw sewage in 2020, together lasting more than three million hours, from water companies into rivers in England and Wales. One company, Southern Water, was recently fined a record £90 million for dumping up to 21 billion litres of untreated sewage over six years in protected seas off England's southern coast.

To understand why this is happening, we need to understand the history of our sewer systems.

For most of human civilisation, sanitation was managed in a dry form. When people visited a latrine, their waste ended up in a drainage pit below or a cesspit nearby. Liquids were allowed to seep into the ground where nature would (hopefully) deal with any contaminants. The solids left over were often recycled directly to agriculture, providing nutrients for farmlands. This all changed, about 150 years ago, in the Victorian era.

People migrating from the countryside to Britain's crowded industrial cities meant more waste and longer distances to transport it to farms. International trade brought higher quality fertilisers to the UK too, destroying the market for London's cesspool waste, as farmers preferred South American guano (bird droppings).

Then, the water closet arrived. Toilet waste no longer filled a pit that someone had to empty, it magically disappeared with the pull of a chain. London's water use in 1850 nearly doubled in six years, as waste was carried through rudimentary sewers and open drains into the Thames. Two years later, in 1858, the effect of these raw sewage discharges was fully felt during "the Great Stink", when the Thames was so odorous it forced Parliament to stop meeting due to the smell.

The solution came from the engineer Sir Joseph Bazalgette, who designed an integrated sewer system to carry untreated waste and rain water from across London further down the Thames where it was dumped via two outfalls. This was one of the largest engineering works of the time, with over 1,100 miles of street sewers, 82 miles of mains sewers, and four pumping stations installed.

After creating his initial design, Bazalgette doubled the diameters of the pipes, stating:

"We're only going to do this once and there's always the unforeseen."

Direct river outfalls were later replaced by sewage treatment plants, but the sewer capacity, even after Bazalgette doubled the size of the pipes, was exceeded within his own lifetime. He may have been right, that such an enormous undertaking, at such huge public expense, could only be done once. But ever since we have been trying to patch and alter a system that continues to age and be overwhelmed.

SEWER SYSTEMS IN THE 21st CENTURY
After the construction of London's sewers, local authorities began installing their own across the country. In 1945 there were over 1,400 sewerage companies throughout England and Wales. These were merged in the Water Act of 1973, simplifying the structure to just ten regional water authorities.

Investment fell from £3.5 billion in 1974 to just £1.8 billion in 1985. The sector was privatised under the Water Act of 1989, and now 32 privately owned water and sewerage companies operate in the UK today.

Privatisation has led to a balancing act, where water companies seek sufficient profit to attract investment, while also keeping water bills low enough to provide a public service. Both the bills water companies can charge their customers, and the performance measures they must meet, are agreed with government regulators. As the UK's population grows, water usage increases, and climate change brings more rainfall in more intense bursts into sewers. This balancing act is becoming harder to maintain.

Water companies are allowed to release untreated waste water in rare circumstances when the system becomes overwhelmed, preventing damage to equipment and properties. This is often due to very heavy rainfall, blockages and unexpected equipment failures. Increasing sewage and rainwater flows mean these events are likely to become more frequent.

The amount of sewage companies are permitted to release is set by the regulators, but when companies fail to manage increased flows they may exceed the permits and be penalised with fines. If they try to hide or under-report these releases, the penalties are significantly larger. But the damage to the environment is often already done.

To reduce untreated releases and the environmental damage they cause, water companies are making efforts to address it. Thames Water recently spent £3.8 billion on a new "supersewer" for London, while not paying investors for the last three financial years. A bold move, but not one that will see future investors rush to provide capital for upgrades. Sewer systems are expensive and technically difficult to expand or change, and so it will be a slow and expensive process.

One way to ease pressure on the system – and save some of the 1.1 billion litres of water homes flush down the toilet each year – might be to resurrect elements of waste treatment from before the Victorian era.

Prototype flushless toilets can treat waste without water and sewer connections, by filtering waste through special membranes and sterilising it with heat. This could keep a lot of sewage out of the sewer system and prevent waste entering rivers, without needing expensive technologies. These systems can even recover energy – in the form of biogas fuel – and nutrients from waste, to provide farms with fertiliser and homes with power.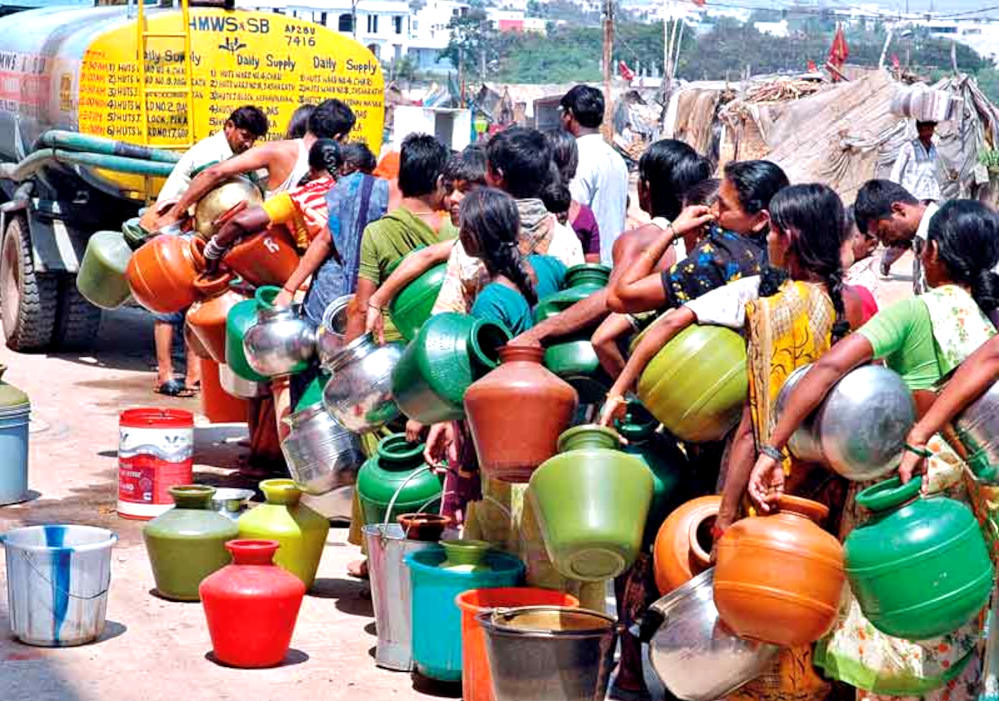 WE ALL NEED TO DRINK - In some countries there are no groundwater pipes. Water is too valuable. Sometimes more expensive than petroleum. Water tanker keep the human population hydrated. But it is demanding and increases carbon footprints, where diesel is used for transport.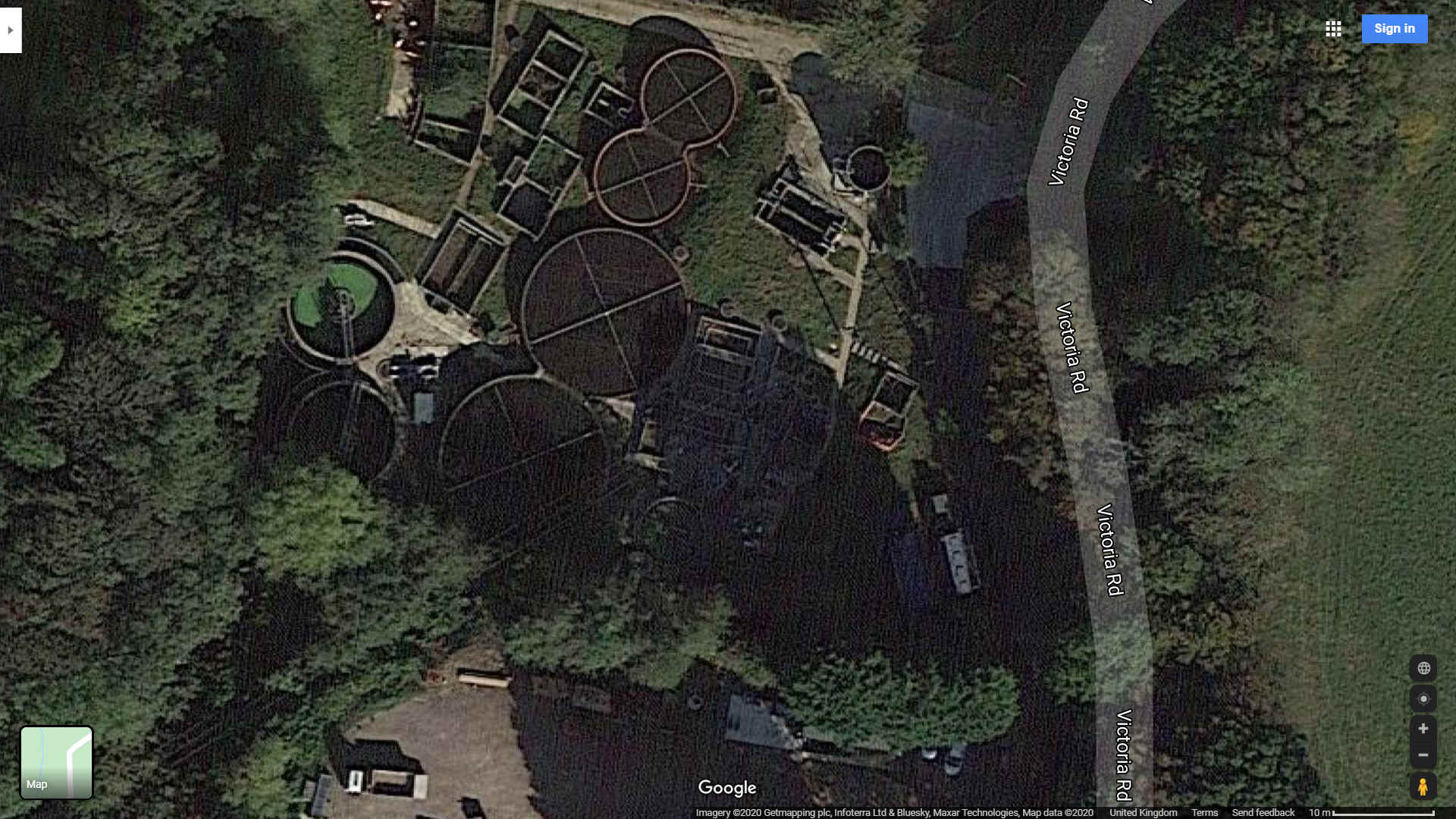 SOUTHERN WATER UP SHIT CREEK
The contractors for sewage disposal in Herstmonceux is Southern Water. They are up to their necks in the shit business as their bread and butter. They will pump shit for money, from Shit Creek in Chapel Row, via the A271, Gardner Street, to Victoria Road, no matter what dirty dealings may have gone on concerning planning decisions at Parish and District council levels.
But what about complicity? If, as it is alleged, there is sure to be surface water pollution draining into rivers downstream from the 70 proposed houses at Lime Cross.
The facts as alleged appear to be that Southern Water began construction of the pumping stations in Chapel Row without the benefit of planning permission, in that Latimer and/or Clarion Housing had not complied with a condition. Hence, it appears to those making such enquiries that there may have been a conspiracy to subvert the planning process, with Southern Water claiming use of statutory powers, when they may not have been the owners of the land, hence were operating as agents for Latimer/Clarion - to abuse the planning system. These are the allegations, that tend to support the contention that dirty tricks may also have taken place concerning the displacement of badgers. There is also the matter of Great Crested Newts, that seems to have escaped their attention, in their efforts of the developers to use (purchase) ponds to dispose of effluent - where we might deduce from the fines, that they are not to be trusted to operate strictly legally.
If any of this proves to be the case, as may find its way into the Courts, the directors of the company may be vicariously liable. Since, making a profit from crime, such as fraud, can attract confiscation orders in the criminal Courts, or even forfeiture of the land. But more than likely would involve imprisonment or fines, and or damages.
In the case of poisoning wildlife and destroying habitats, such criminal acts carry stiff penalties, as does poisoning drinking water supplies.
Howsoever you look at it, and on the face of it - there may be a case to answer - and the public have a right to know.
Southern Water is part of a Group of companies. With South East Water Limited working out of different offices. Between the Group, they provide a comprehensive water supply and waste water treatment service in the south east.
The disposal of untreated waste into the sea in such volumes is sure to be a contributory factor in the Atlantic ocean and Sargasso Sea, becoming more nutrient rich, causing sargassum blooms that end up polluting beaches in the Caribbean Sea and Gulf of Mexico.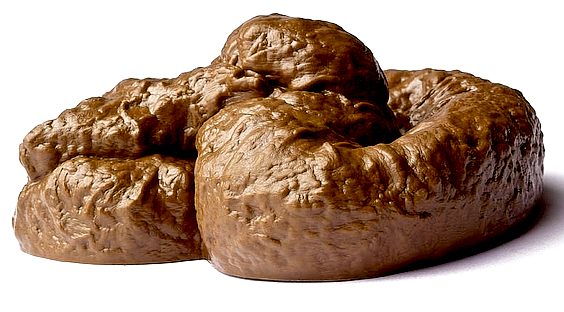 REGISTERED OFFICES
Southern Water Services Ltd
Southern House
Yeoman Road
Worthing
West Sussex, BN13 3NX
Company No. 02366670
Company Type: Private Limited Company
Nature of Business (SIC):
36000 - Water collection, treatment and supply
37000 - Sewerage
71200 - Technical testing and analysis
South East Water Limited
Rocfort Road
Snodland
Kent
ME6 5AH
Company No. 02679874

Company Type: Private Limited Company
Nature of Business (SIC):
36000 - Water collection, treatment and supply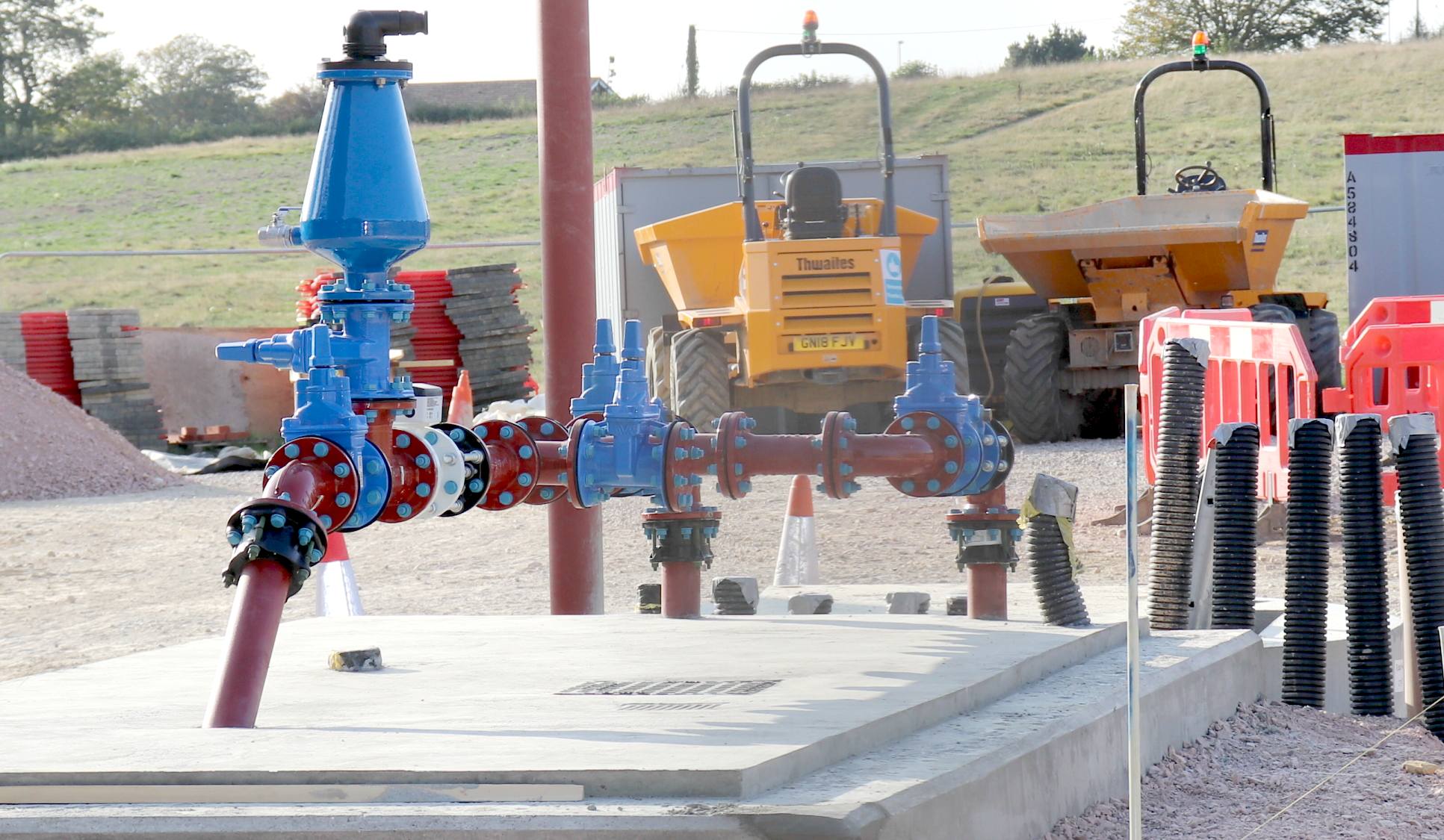 SEPTEMBER 17 2020 - Shit handling pipes, installation at Shit Creek, Herstmonceux, the field adjacent is to be built on with 70 houses flushing excrement down a network of pipes, but of even more concern is the pollution from the run off of pesticides from 70 gardens and garages, through Lime Pond. In that Southern Water are providing the infrastructure to make that pollution a reality, they may be held to be vicariously liable. If any of the soil pipes from the proposed houses were to leak into the pond, they would be criminally liable for sure, and may be fined, or imprisoned.
DO THEIR TREATMENTS MAKE SENSE?

When looked at under a magnifying glass, the decision to build a pumping station off Chapel Row (Church Road), and pump the putrid defecations up hill to meet with the A271, and then along Gardner Street to Victoria Road, adds more potential problems to an already problematic installation.
For example, the additional pressure might lead to backwash downhill to the village, where there have been problems before. It makes much more sense to drain downhill. It's called gravity!
There is also a requirement tending from West Sussex, to water neutrality.
WHAT IS WATER NEUTRALITY?

The definition of water neutrality in Natural England's Statement is taken from that used in the final report of Water Neutrality Study: Part A – Individual Local Authority Areas;
"For every new development, total water use in the region after the development must be equal to or less than the total water-use in the region before the new development."
HOW IS WATER NEUTRALITY ACHIEVED?

Water neutrality is achieved through a combination of water efficiency measures for new developments to reduce the water use per person (called per capita consumption).
The amount of water from new homes, offices and other developments that use public water supply in the Sussex North water supply zone is then calculated on an individual or cumulative basis to produce a predicted "demand" for water from growth.
This total amount of water from growth is then offset by reducing the amount of water currently used in the Sussex North water supply zone.

MEASURES THAT COULD BE APPLIED INCLUDE:

• household and non-household visits (also called water audits) to provide advice on the wise use of water, and to fit water saving devices

• expansion of Southern Water's leakage reduction programme above their business plan

• extension to the metering programme followed by adoption of smart meters at a faster rate than required in the existing water company business plan

• adoption of rainwater harvesting or grey water recycling in new builds and retrofitting them in existing housing

• where practical, adoption of a largescale rainwater harvesting scheme to remove demand from toilet flushing in a large business park

Southern Water already have an ambitious programme of water efficiency measures as part of their Target 100 activities.
This limits the options that the Local Authorities have to independently achieve neutrality as any measure to achieve neutrality must be in addition to measures already planned.
Further discussion is recommended with Southern Water to understand the extent of the Target 100 programme, what contribution could be made to neutrality from measures it contains, and whether there is an opportunity to go faster or further than the Southern Water's plan.

The analysis in this report shows that a package of measures is likely to be required in order to achieve neutrality, with no one measure likely to offset the total demand. Global warming is likely to increase the risk of water shortages, according to a report from the Climate Change Committee.


HOW LONG WILL WATER NEUTRALITY BE REQUIRED?

It is likely that achieving water neutrality will be important for as long as the adverse effect risk from water supply abstraction continues. This may well remain the case until the Habitats Sites in question are restored to favourable conservation status. Though there is an investigation to try to resolve the uncertainties this is not thought likely to remove the adverse effect risk with certainty.

It should be possible to phase out the requirement for water neutrality once a sustainable long-term water supply has been secured for the region, and this is close enough to being delivered that the commencement of use of any development being assessed is not likely to occur before delivery of this supply.

WHERE DOES THE NATURAL ENGLAND STATEMENT APPLY?

At present the Natural England Statement applies to development that requires a public water supply from Southern Water's Sussex North water supply zone. That said, the general principle could be applied to any proposed development site, that feed from or to sites where habitats are at potentially risk. Especially so as our climate continues to warm up.

FARMING & FERTILIZERS - JUDGMENT OF THE COURT (Second Chamber)

7 November 2018 (*) In Joined Cases C‑293/17 and C‑294/17, On those grounds, the Court (Second Chamber) hereby rules:

1. Article 6(3) of Council Directive 92/43/EEC of 21 May 1992 on the conservation of natural habitats and of wild fauna and flora must be interpreted as meaning that the grazing of cattle and the application of fertilisers on the surface of land or below its surface in the vicinity of Natura 2000 sites may be classified as a 'project' within the meaning of that provision, even if those activities, in so far as they are not a physical intervention in the natural surroundings, do not constitute a 'project' within the meaning of Article 1(2)(a) of Directive 2011/92/EU of the European Parliament and of the Council of 13 December 2011 on the assessment of the effects of certain public and private projects on the environment.

2. Article 6(3) of Directive 92/43 must be interpreted as meaning that a recurring activity, such as the application of fertilisers on the surface of land or below its surface, authorised under national law before the entry into force of that directive, may be regarded as one and the same project for the purposes of that provision, exempted from a new authorisation procedure, in so far as it constitutes a single operation characterised by a common purpose, continuity and, inter alia, the location and the conditions in which it is carried out being the same. If a single project was authorised before the system of protection laid down by that provision became applicable to the site in question, the carrying out of that project may nevertheless fall within the scope of Article 6(2) of that directive.

3. Article 6(3) of Directive 92/43 must be interpreted as not precluding national programmatic legislation which allows the competent authorities to authorise projects on the basis of an 'appropriate assessment' within the meaning of that provision, carried out in advance and in which a specific overall amount of nitrogen deposition has been deemed compatible with that legislation's objectives of protection. That is so, however, only in so far as a thorough and in-depth examination of the scientific soundness of that assessment makes it possible to ensure that there is no reasonable scientific doubt as to the absence of adverse effects of each plan or project on the integrity of the site concerned, which it is for the national court to ascertain.

4. Article 6(3) of Directive 92/43 must be interpreted as not precluding national programmatic legislation, such as that at issue in the main proceedings, exempting certain projects which do not exceed a certain threshold value or a certain limit value in terms of nitrogen deposition from the requirement for individual approval, if the national court is satisfied that the 'appropriate assessment' within the meaning of that provision, carried out in advance, meets the criterion that there is no reasonable scientific doubt as to the lack of adverse effects of those plans or projects on the integrity of the sites concerned.

5. Article 6(3) of Directive 92/43 must be interpreted as precluding national programmatic legislation, such as that at issue in the main proceedings, which allows a certain category of projects, in the present case the application of fertilisers on the surface of land or below its surface and the grazing of cattle, to be implemented without being subject to a permit requirement and, accordingly, to an individualised appropriate assessment of its implications for the sites concerned, unless the objective circumstances make it possible to rule out with certainty any possibility that those projects, individually or in combination with other projects, may significantly affect those sites, which it is for the referring court to ascertain.

6. Article 6(3) of Directive 92/43 must be interpreted as meaning that an 'appropriate assessment' within the meaning of that provision may not take into account the existence of 'conservation measures' within the meaning of paragraph 1 of that article, 'preventive measures' within the meaning of paragraph 2 of that article, measures specifically adopted for a programme such as that at issue in the main proceedings or 'autonomous' measures, in so far as those measures are not part of that programme, if the expected benefits of those measures are not certain at the time of that assessment.

7. Article 6(2) of Directive 92/43 must be interpreted as meaning that measures introduced by national legislation, such as that at issue in the main proceedings, including procedures for the surveillance and monitoring of farms whose activities cause nitrogen deposition and the possibility of imposing penalties, up to and including the closure of those farms, are sufficient for the purposes of complying with that provision. [Signatures]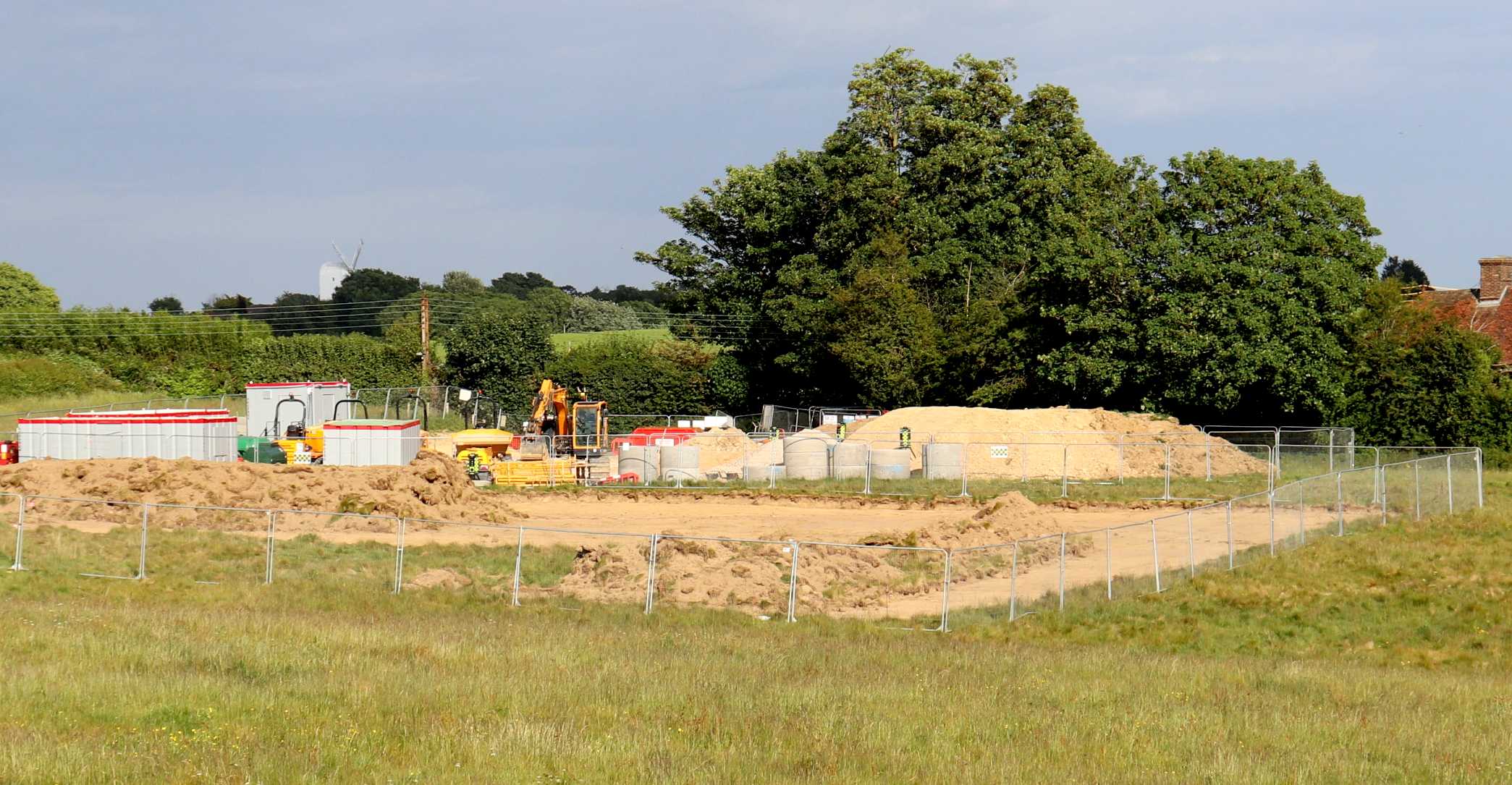 MAY 2020 - Southern Water getting stuck into their newest shit pumping station in Herstmonceux, Sussex. Human feces (or faeces) are the solid or semisolid remains of food that could not be digested or absorbed in the small intestine of humans, but has been rotted down by bacteria in the large intestine. It also contains bacteria and a relatively small amount of metabolic waste products such as bacterially altered bilirubin, and the dead epithelial cells from the lining of the gut. It is discharged through the anus during a process called defecation.
LINKS & REFERENCE
https://www.dailymail.co.uk/news/article-10417427/Water-firms-dumped-untreated-sewage-rivers-England-3-000-times-four-years.html
https://theconversation.com/why-are-water-companies-dumping-raw-sewage-in-britains-rivers-and-coastal-seas-164458
https://www.dailymail.co.uk/news/article-10417427/Water-firms-dumped-untreated-sewage-rivers-England-3-000-times-four-years.html
https://theconversation.com/why-are-water-companies-dumping-raw-sewage-in-britains-rivers-and-coastal-seas-164458